Catalog of all
Classic TV Shows
on DVD
---
Classic TV
Hard-to-find Classic TV
Shows on DVD!
---
All links from this article
are to streaming audio clips.
I am glad that SOMEONE has given "Van Dyke & Company" it's due. One sketch had a gorilla that pulled a robbery. There was shock in the community. One man said, "The gorilla? He's a great guy! Never would do a robbery." A woman said she was emotionally involved with the gorilla and was horrified to hear that he was a criminal. Another fellow said, "I don't think he did it. Actually, there are a couple of penguins that live in my complex. Maybe they did it."
There was also a thrillseeker who rode a. . . Roller Coaster!
Also, Dick Van Dyke did a sketch about an archetypal sitcom called, "Honey, I'm Home" and wondered how it would be handled in different timeslots. Van Dyke started eash segment by walking in the door and saying, "Honey, I'm Home!". For the 8:00 timeslot, the wife said dinner would be ready. For 9:00, the wife was in the arms of another man. For 10:00, a man greets Van Dyke and tells him dinner will be ready.
When John Denver was a guest, Van Dyke played a man who was out of sync, up to and including footsteps! When Carl Reiner was on, as they hurled adjectives at each other, the other would act it out.
- Brian Phillips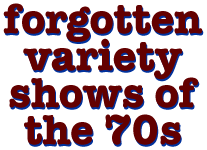 by Billy Ingram
Here are some fondly remembered variety shows of the Seventies. We'll ever see shows like these again, probably because we don't have stars big enough and secure enough to poke fun of their image and appear as guests - or even to star, in such shows anymore.

Joey and Dad
After the failed 'Sonny Comedy Review', producer Alan Blye teamed up with comedy vet and writing partner Bob Einstein ('Super Dave', 'Officer Judy') to produce the first in a long string of great variety shows that all had short runs.
'Joey and Dad' was one of the most unusual concepts for a variety show, but it worked very well thanks in part to the obvious affection the co-stars had for one another. The show starred Joey Heatherton (first guest on the 'Sonny' show) and her father Ray Heatherton, who was known to 1950's juvenile audiences as 'The Merry Mailmail'.
Show openings and skits centered around the generation gap between the two stars and the writing was excellent throughout. 'Joey and Dad' featured regulars Henny Youngman, Pat Proft, and Pat Paulsen and many of the writers from the Bono shows.
This show ran for the four weeks of July in 1975 as the summer replacement series for 'Cher' and some of the guest stars included The Captain and Tennille, Frankie Valli and Sherman Hemsley. One bizarre low point however, was the 'dead parrot' routine lifted from 'Monty Python' and performed almost verbatim by Pat Paulsen and Sherman Hemsley.
Joey Heatherton and her dad say goodnight to their guests on the first show.
Want to hear part of
the ripped off dead parrot sketch?


What Lola wants, Lola gets. And what Lola wanted was her own variety show. What she got was one of the best darn shows of the decade. What she didn't get was a timeslot.
Four years after her appearances on 'The New Bill Cosby Show', and six months after her stint on the awful summer season entry 'Ben Vereen- Comin' at Ya', Lola Falana took center stage as the host of her own excellent series.
'The Lola Falana Show' was actually a series of four specials, shot like a series and run on ABC during the winter and spring of 1976. The show was produced by Allan Blye and Bob Einstein and it took a decidedly urban attitude, often tackling serious issues hidden within well-written comedy sketches.
The show's roster was a familiar one, it included 'Sonny and Cher' veterans Billy Van, Ted Zeigler, and announcer Peter Cullen plus ventriloquist Willie Tyler ('Soap'). Guests included Billy Dee Williams, Gabe Kaplan, Bill Cosby, Art Carney and Dennis Weaver.
Regular features included Lola as a sassy child on tenement steps and Lola's brilliant musical numbers that covered recent soul hits - this lady was one of the most talented and exciting performers ever to headline a television variety series.
At the end of the show each night, Lola Falana bid the audience goodbye with her signature closing, "Be as good to each other as you have been me."


Lola Falana
with guest stars Art Carney and Dennis Weaver
attempting to do an improvisational skit.

Later that year, over at NBC, Allan Blye and Bob Einstein had a slightly longer run with 'Van Dyke and Company'. "I never had the chance to do a variety series, so I'm going to spread myself out." Dick Van Dyke said before embarking on his new show, "I'm not afraid to try anything on this. I'm too old to care about ratings. I say, let's simply please ourselves. If it's to be fifteen shows and out, so be it, and I'll go home and go sailing and the hell with television." The show premiered on Monday night September 20, 1976 and featured regulars Andy Kaufman, Pat Proft, Marilyn Sokol, the LA Mime Company with guest-stars Chevy Chase and Flip Wilson.
This was a very good series, despite the awful mime routines and depressing theme song, with genuinely funny regular sketches like 'The Bright Family' (they weren't), in-jokes about the network, and intros like "And now, here to help my ratings, KC and the Sunshine Band!". Dick Van Dyke cancelled his previous series, 'The New Dick Van Dyke Show', just two years earlier when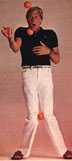 it was a solid top ten hit for CBS, but NBC cancelled this series after only fifteen airings (in three different time slots).
Despite this, 'Van Dyke and Company' won the Emmy Award for Best Variety series in 1977. Blye and Einstein tried again next year with the excellent 'Redd Foxx Show', but that show lasted only 13 episodes. Dick Van Dyke took another stab at the variety format when he joined 'The Carol Burnett Show' cast in 1977 (replacing Harvey Korman), but he angrily quit that show in December of the same year.
---
Part of the opening monlogue from the first show.
Dick Van Dyke can't remember
what night Van Dyke and Company is on.


Slap the cap
for extra sound clips from these shows just for you!
The Carol Burnett Show
The Carol Burnett Show - Part Two
The Carol Burnett Show - Part Three
The Carol Burnett Show on DVD
PR4 & PR5 Pages for ads - CHEAP!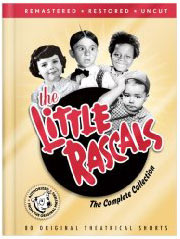 Everything you're looking for is here: