* Classic & Current Television Blog *
FRIDAY
Portia Berry Allen, AKA Lady Rerun, is the daughter of Fred Rerun Berry from the hit 70's tv show, What's Happening!! She's a 29 year old up and coming plus size model/actress/host/entertainer with an online talk radio show called The Lady Rerun Show. Check it out!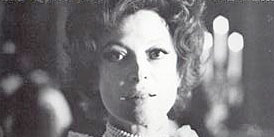 Jay Blotcher offers us a fantastic interview with Sam Hall, writer of the daytime serial Dark Shadows. He was also married to series co-star Grayson Hall - I was absolutely mad about her as a kid. She made the show as far as I was concerned and I can still enjoy it today primarily for her nuanced, haunting performance. Mr. Hall has some very interesting things to say about Dark Shadows - it's a candid, frank discussion that will surprise fans of the show.
Last night I watched the upcoming HBO documentary Thrilla in Manila. I actually had this one floating around for more than a week before I decided to plug it itn. I vaguely remember that seminal fight between Muhammad Ali and Joe Frazier and knew it was a fascinating story - but I had no idea the impact this brutal film would have on me. You simply will not believe what has become of Joe Frazier, one of the sporting world's most beloved players. His current situation is a direct result of the racially charged taunts Ali threw at him before this world wide sensation got underway.
Here's the description: In the world of pro sports, classic rivalries are woven into the fabric of the game. In basketball, there's the Boston Celtics and Los Angeles Lakers; in baseball, the New York Yankees and Boston Red Sox; in football, the Washington Redskins and Dallas Cowboys. In boxing, there's Joe Frazier and Muhammad Ali, whose epic three-bout series from 1971 to 1975 transcended the sport. THRILLA IN MANILA tells the previously unknown story of their final fight in the searing heat of the Philippines through the eyes of the "other man" in the ring - Frazier. Premieres Saturday, April 11 at 8pm (ET).
This is documentary filmmaking at its best, an Official Selection at the 2009 Sundance Film Festival. I've been raving for some time about the stellar quality of HBO's documentary series and this one is not to be missed! Seriously!
Friday, April 3, 2009 - 9:44am
WOULD YOU LIKE TO RESPOND?
THIS 'N' THAT
Fox believes that Wanda Sykes just might be the perfect host for a new one-hour Saturday late night weekly series. Gotta be better than MAD-TV.
Great stuff - 10 things you didn't know about Leave It To Beaver.

Here's a blast from the past - The Phyllis Diller Show was a retooling of The Pruitts of Southampton, an attempt to Lucy up what was a pretty funny series that didn't catch on. You can read all about it here but here's the opening sequence to an episode that includes the original Lark cigarette commercial. This episode was written by Nat Perrin (Car 54 Where Are You).
Wednesday, April 1, 2009 - 1:01pm
WOULD YOU LIKE TO RESPOND?

SAD PASSING & OTHER NEWS
Bob Arbogast, the actor who did the voice of "US Gen. G.I Brassbottom" for the Roger Ramjet TV cartoons is dead.
Mr. Arbogast died on March 21, 2009 at The St. Agnes Medical Center in Fresno, Ca. He was 81 years old and had lost his battle with stage IV lung cancer.

Arbogast played the tough, no-nonsense Army officer who had to put up with Ramjet's incompetance. (The voice of Roger Ramjet was played by Gary Owens.) Mr. Arboast also did the voice of "Buck Devlin" for an episode of Scooby Doo titled 'Devlin's Dilemma.'
For the complete obit click here.
Friday, April 10 is the season and/or series finale of Terminator: The Sarah Connor Chronicles. Prison Break returns to end its run the next week.
Rerun of The Office begin in syndication this fall.
NBC has cancelled The Chopping Block (whatever that is); look for repeats of Law & Order: Criminal Intent in its place.
Tuesday, March 31, 2009 - 7:41am
WOULD YOU LIKE TO RESPOND?
JACK & BETTE
Justin Kaplowitz points us to this sublime Jack Paar monologue about TV advertising from November 16, 1962.
That episode is a great one and can be found on the fantastic Jack Paar Show DVD collection. Bette Davis comes on the show with laryngitis but soldiers on, teaching Jonathan Winters, Gisele MacKenzie, and Jack how to do a drag queen imitation of herself. Yeah, that's just what Bette needed - another cigarette!
Monday, March 30, 2009 - 9:01am
WOULD YOU LIKE TO RESPOND?
SATURDAY
Jim Longworth tells us: "I just wanted to let you know that I'll be producing and moderating a "Father's Day Salute to TV Dads" at the Academy of Television Arts & Sciences North Hollywood theatre on June 18. My panelists include: Dick Van Dyke, Tom Bosley, Ralph Waite, Patrick Duffy, Michael Gross, Stephen Collins, Terry Crews, Bill Paxton, and Jon Cryer. It should be a lot of fun.
For fun, here's a segment with Flip as Geraldine with Muhammad Ali: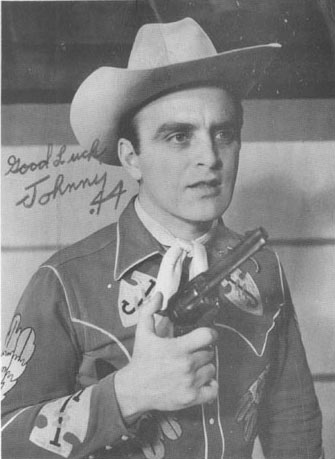 Kevin Butler writes: "The St. Paul / Minneapolis area has suffered another loss, radio and TV broadcaster and local kid's host John Hastings - aka "Capt. Jack" Hastings - is dead.

"I've just gotten back the get well letter I sent him from The Our Lady Of Good Counsel nursing facility stating that poor Mr. Hastings has left us.
"Jack Hastings was the last of the four MC's of WCCO TV Channel 4's Popeye Clubhouse. (The other three, Mel Jazz, Dale Woodley and Bob White, are also gone.)
"Mr. Hastings also hosted reruns of old movie westerns on The Johnny 44 Show on WCCO TV."
Saturday, March 28, 2009 - 6:00pm
WOULD YOU LIKE TO RESPOND?
Read more Blog entries here!