* Classic & Current Television Blog *
LEGENDS LASHING OUT & MORE
Bob Huggins: I was at a nostalgia show in Maryland last September and met Larry Storch (of F-Troop fame) and he asked me where I was from. When I told him that I was from the Philadelphia area, he asked about the Latin Casino. When I told him it was now Subaru's US headquarters, he just shook his head in disbelief, as he had played his stand-up comedy act there.
Siskel and Ebert go off on each other in a humorous (and also in a not so friendly) manner during the taping of a promos for their At The Movies series. "He's the only guy to ever answer yes to every question he's asked at McDonald's!" These guys famously had a love / not-so-love relationship and this clip shows them at their acid tongued best. Wait for their rant against protestants at the end.
Orson Welles and a radio program director clash over a commercial for frozen peas, the master actor really rakes the guy over the coals then, apparently, walks off the job.
Wednesday, May 27, 2009 - 7:54am
WOULD YOU LIKE TO RESPOND?
DVD REVIEW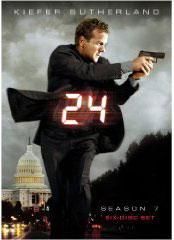 '24' - Season 7 -
Jack is back and better than ever - 24 season 7 is a heart-pounding thrill ride that had me on the edge of my seat more than once.
Every year Jack finds himself more and more isolated, this go around there's no CTU and no Jack - he's been relocated in secret and given a new identity. When his cover is blown and his former colleagues are murdered he's forced to return to Washington and save the country two or three more times.
You could make an easy argument that this is the best season of 24 ever and I'm a huge fan of the series. I think I've seen them all twice and I fully expected a slide in quality this time. Not so.
READ THE REST OF THE REVIEW HERE.
Monday, May 25, 2009 - 8:04am
WOULD YOU LIKE TO RESPOND?
NOEL COWARD MONDAY
I have a couple of Noel Coward's albums and they are a scream, especially the Live in Las Vegas LP recorded in the mid-fifties. The British cabaret performer and world renowned playright made a few appearances on American TV and I just discover this site called You Tube and they have clips!
In 1955 the CBS network broadcast a live, color(!) special starring Mr. Coward and Mary Martin. No doubt every queen with a TV set was glued to their seats and the performers must have been frantic - ninety minutes live in a new medium with millions watching?!? The audience that night was introduced to the eriodite musical maven with his bouncy tune 'Uncle Harry':
Coward's biggest hit (along with 'I'll See You Again') on this side of the pond and the other was probably 'Mad Dogs and Englishmen':
Another funny tune, 'Nina', again from the TV special. They way he tears through these songs you really have to listen to get the humor but it sure is worth it.
"There are probably greater painters than Noël, greater novelists than Noël, greater librettists, greater composers of music, greater singers, greater dancers, greater comedians, greater tragedians, greater stage producers, greater film directors, greater cabaret artists, greater TV stars. If there are, they are fourteen different people. Only one man combined all fourteen different labels – The Master." - Lord Mountbatten
Monday, May 25, 2009 - 6:34am
WOULD YOU LIKE TO RESPOND?
SAD PASSING
Kevin Butler writes: TV game shows and cartoon voice overs has suffered another loss. Joan Alexander, who was one of the panelist on the 1950's TV game show The Name's The Same but who was best remembered as the voice of Lois Lane on the Superman radio show and the Superman movie and TV cartoons has died from an intestinal aliment at New York's Presbyterian Hospital. She was 94 years old.

Born Louise Abras in St. Paul, Mn on April 16, 1915, she began her career as a model in New York City. Later she changed her career to acting working successfully on the New York Stage under the name of Joan Alexander (she acquired the name Joan from screen legend Joan Crawford) according to her obit in The Herald Net. She was able to get an audition for a theater company by promising that she could obtain costumes for the troop via her connections in the garment district.

Ms. Alexander studied drama with veteran Yiddish Theater director Benno Schneider in Europe and performed in numerous theater productions overseas during the Nazi's rise to power. She also appeared on many radio programs This Is Nora Drake, Perry Mason, Lone Journey and Light Of The World but will always be remembered for her work on he Adventures Of Superman radio serial.

According to the author of Comic Strips & Comic Books Ron Lackmann, Ms. Alexander was not the first actress to play the part of the girl reporter on the show, Rollie Bester played the role on the series' first few episodes. For unknown reasons Bester left the series and Alexander would play Lois Lane for the entire run of the series. She brought a tough, no nonsense quality to the role as she curtly dealt with Clark Kent's cowardice - but she was in awe of Superman and whenever she got into trouble it was the super crime fighter from Krypton that saved Miss Lane"and Jimmy Olsen from the villains.

Actor/singer and announcer Clayton (Bud) Collyer was the voice of both Superman and Clark Kent, Julian Noa was the voice of Perry White, Jackie Kelk was Jimmy Olsen and actor/singer/announcer Jackson Beck provided the voices for the show's other characters.

Ms. Alexander, Mr. Noa and Mr. Collyer would be reunited again to do the voices for the animated versions of their characters for the Superman movie cartoons produced by the Fleischer studios in the 1940's.

After The Fleischers' were ousted from their Miami, Florida studios and Paramount Pictures took over the production of the films at their NYC based Famous Studios, the roles of Clark Kent / Superman and Lois Lane were played by two other actors. In the early 1950s she became a panelist on the TV game show The Name's The Same. In the 1960s she would work on her last projects - appearing on Broadway in the Jean Kerr play Poor Richard with Alan Bates and Joanna Pettet and she was reunited with Mr. Collyer to do the voices of Lois Lane and Clark Kent / Superman for Filmation Associates' New Adventures Of Superman TV Cartoons, The Superman/Aquaman Hour Of Adventure" and The Batman/ Superman Hour Of Adventure seen Saturday mornings on CBS TV from September, 1966 to September, 1970.

Sadly, the series would end when Mr. Collyer died of a heart attack in the fall of 1969. Following the cancellation of The Batman/Superman Hour of Adventure, Ms. Alexander returned to a quiet life as a wife and homemaker. She had been married three times, her first to character actor John Sylvester White (who would later go onto greater fame as dour high school principal Mike Woodman on James Komack's Welcome Back Kotter sitcom in the 1970's); her second marriage to Robert Crowley would also end in divorce.

Ms. Alexander did find true happiness with Arthur Stanton they would remain husband and wife from 1955 until his death in 1987. She is survived by her daughter author Jane Stanton Hitchcock, her son Tim Stanton, a half sister and a grandson. Her second son Adam Stanton passed away in 1993.
Sunday, May 24, 2009 - 12:21pm
WOULD YOU LIKE TO RESPOND?
SUNDAY MORNING 1969
Here's what you could have been watching this morning - if it was 40 years ago. This is from the central NC edition of TV Guide: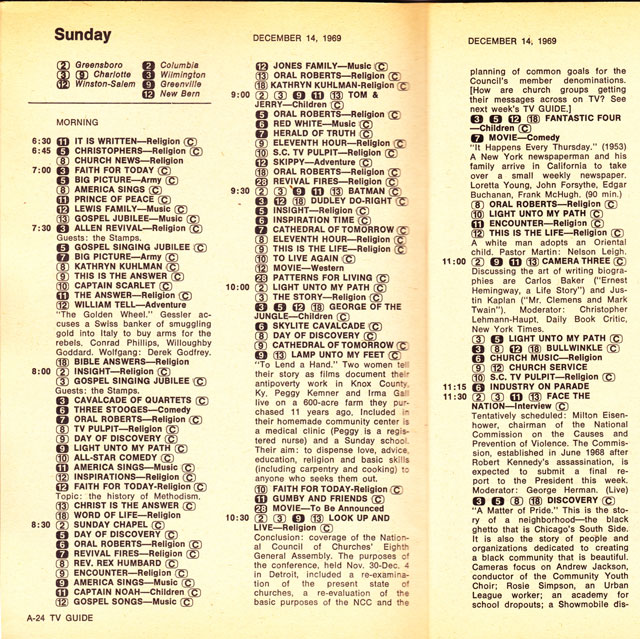 Click on the image for a larger view.
Sunday, May 24, 2009 - 11:20am
WOULD YOU LIKE TO RESPOND?
MEMORIAL DAY MEMORIES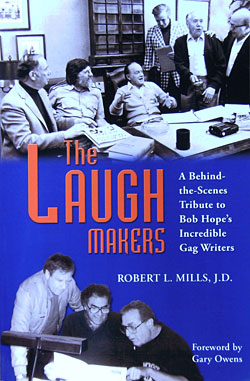 I've been doing interviews for another project and I thought I'd share some of my conversation the other day with Bob Hope writer Bob Mills who has a new book out that I mentioned earlier, The Laugh Makers.
Here Mr. Mills talks about Hope's later years, how he still influences TV production and just how much clout he had with the network. Bob Mills also co-hosts a program on KPFKfm 90.7 in LA called "Access Unlimited."
I also spoke recently with guitarist Chuck Anderson who's had a remarkable career playing for some of the biggest names in show business. He got his big break as the house guitarist at The Latin Casino in Cherry Hill New Jersey; I've been fascinated by this legendary Dinner Theater lately. A 3,000 seater, people dressed to the nines and came from all over the Tri-State area to see the finest entertainment outside of New York City. Frank, Dean, Hope, Rickles, all the greatest Vegas performers would do a week or two a year at the Latin which opened in 1960 after moving from Philadelphia.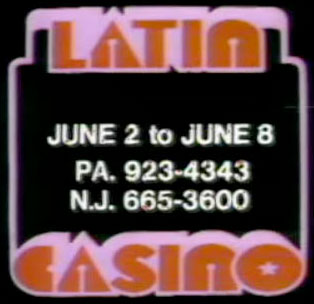 It was only when Atlantic City legalized gambling and opened huge showrooms with non-compete clauses that led to the club's reinvention as a discotheque in 1978. The place suffered a serious fire in the mid-1980s and never re-opened. People who lived in Philly and Cherry Hill at the time will always remember The Latin Casino - a place, ironically, that did not offer gambling.
Here Chuck Anderson talks about the club and shares behind the scenes stories about some of the biggies that played the Latin like Anthony Newley, Wayne Newton, Perry Como, and Peggy Lee who employed a one-armed drummer. Chuck Anderson has a blog here that you should check out, especially if you're a jazz lover.
If you have memories of The Latin Casino I'd love to hear them!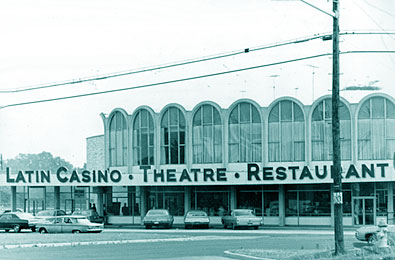 Saturday, May 23, 2009 - 6:00am
WOULD YOU LIKE TO RESPOND?
BLOOPERS!
I've been Netflixing the fourth season of The Mary Tyler Moore Show and I forgot how flat out funny it was. And charming as well, probably the best written sitcom of the 1970s and, one could argue, one of the finest TV programs of all time. The season starts off with my fave MTM episode, the one where Susanne Nivens the Happy Homemaker has an affair with Phyllis' husband Lars. How about wasting a few minutes watching bloopers from the series?
Thursday, May 21, 2009 - 9:10am
WOULD YOU LIKE TO RESPOND?
Read more Blog entries here!