* Classic & Current Television Blog *
FREE SAMPLE
Remember the new book about Bob Hope by Bob Mills I mentioned earlier? You can get a sneak peek at it with a free sample chapter, the story of Bob's historic visit to China in 1969.
Wednesday, May 20, 2009 - 12:19pm
WOULD YOU LIKE TO RESPOND?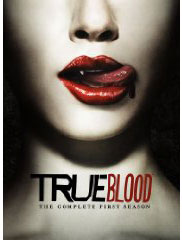 True Blood: The Complete First Season
HBO has been responsible for some of my all time favorite TV series, from The Sopranos to Rome, the network has changed the face of home entertainment forever by presenting entertainment unshackled by worn out television conventions.

Based on Charlaine Harris's Sookie Stackhouse series, True Blood transports you to an upended reality where vampires are an oppressed minority that have eschewed drinking human blood for synthetics and therefore feel safe to finally "come out of the coffin."
Complicating matters, the undead find their life fluid being ingested by humans as a heroin-like aphrodisiac so it's unclear just who the monsters are when a number of horrific murders and kidnappings put this backwater Peyton Place on edge.
The series starts out a straight up thriller but eventually settles in to the realm black comedy, broad comedy at that. Two of my favorite character actors appear in supporting roles, William Sanderson (Deadwood) and Chris Bauer (The Wire) are on hand as local cops up to their swamp boots in intrigue. Stephen Root (Office Space) also appears as a light in the loafers blood sucker.
Mix in a heaping helping of teen angst, redneck rage, and southern fried black sassiness and you've got a seedy, sexed-up soap opera the enjoyment of which will depend on how much you're willing to invest in these undercooked characters.

Overall, I'm not sure True Blood lives up to its lineage but it's fascinating none the less. Like a plate of cold hoe cakes, True Blood is tasty but tepid. Then again, I never liked series creator Alan Ball's earlier effort Six Feet Under, this show suffers from the same cutesiness that infected that earlier series, a smugness that insisted you like it oh so much.

Like Twin Peaks meets Veronica Mars, the quality of this show rests somewhere between the two.
Wednesday, May 20, 2009 - 8:49am
WOULD YOU LIKE TO RESPOND?
NEW BOOK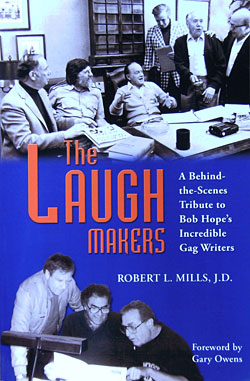 I'm looking forward to reading this, Bob Mills writes: I was a writer for Bob Hope for almost twenty years in the 70s and 80s. I've written a book about my experiences on the road with him and my fellow writers entitled "THE LAUGH MAKERS: A Behind-the-Scenes Tribute to Bob Hope's Incredible Gag Writers." The book is available at bearmanormedia.bizland.com and also on Amazon.com and Barnes&Noble.com.
Very often a last episode finale of a popular drama will pull in big ratings but that wasn't the case for Prison Break's finale show, it came in fourth in its timeslot. Look for it on DVD very soon.
Tuesday, May 19, 2009 - 7:29am
WOULD YOU LIKE TO RESPOND?
BACK TO THE 1970s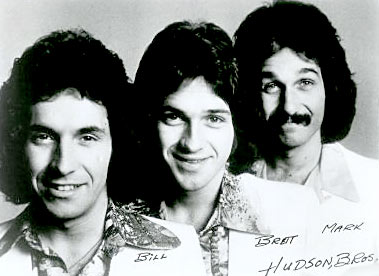 I really enjoyed The Hudson Brothers Show, a short-lived summer series from 1974 replacing The Sonny & Cher Comedy Hour produced by Blye & Bearde.
After the summer run the brothers were given a season on Saturday mornings in a half-hour format. On both shows one of the regular features was a visit with Chuckie Margolis, here's one of those sketches, from the rarely seen summer series.
Gene Rayburn takes you on a tour of the CBS Television Center studio where The Carol Burnett Show was filmed, in addition to Match Game and The Price is Right.
Sunday, May 17, 2009 - 10:29am
WOULD YOU LIKE TO RESPOND?
MOVIE STAR DIVAS
This is a post-stroke Bette Davis in 1987, not long before she died, on The Late Show with Joan Rivers. Even at that late stage of her career she was making headlines and waves, she was hustled off the stage that year at the Oscars before she was done talking and insists here on having the last word about that awkward situation.
'Mildred Fierce,' a Carol Burnett Show parody that hasn't been seen since it was broadcast in 1970. This skit also features Mel Torme, Lyle Waggoner, Harvey Korman, and Soupy Sales.
Finally, Joan Crawford in a British interview that touches on her role in Mildred Pierce.
Friday, May 15, 2009 - 8:56am
WOULD YOU LIKE TO RESPOND?
Read more Blog entries here!