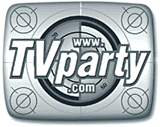 More Classic TV on DVD
collections reviewed here
Classic TV on
DVD reviews here
Classic TV Shows
on DVD reviews 3
Classic TV Shows
on DVD reviews 4
---
Click here to contact TVparty & have your DVDs reviewed here. We reach 300,000 readers a month!
---
CLASSIC TV DVD REVIEWS:
ALL NEW
RECENT
RELEASES: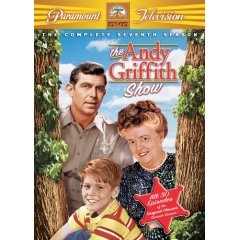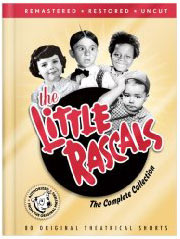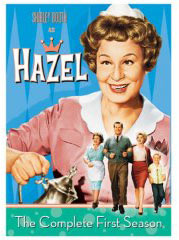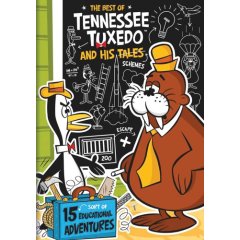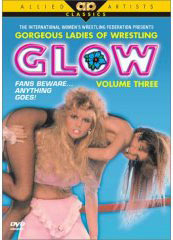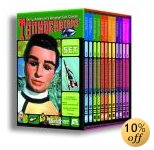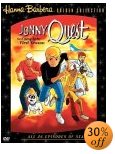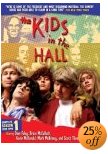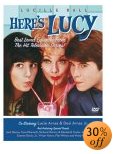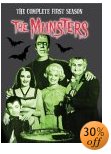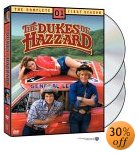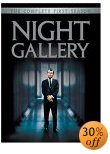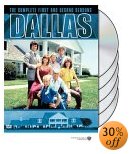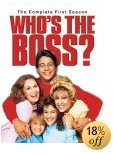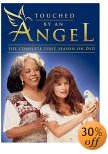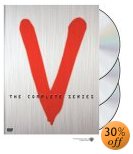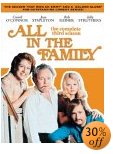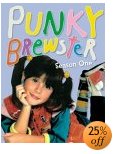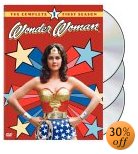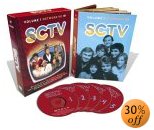 Every month we'll update you on the
latest classic TV programs being released.
MORE REVIEWS:
We'll wade through the rest to bring you the best each month!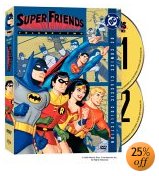 The Super Friends Volume 2
Warner Home Video and the DC Comics Classic Collection imprint have released a couple of DVD sets that I really enjoyed, you might as well.
First up, The Super Friends Volume 2 - with the classic Super Friends lineup from 1978 featuring Superman, Batman and Robin, Aquaman, Wonder Woman and the Wonder Twins Zan and Jayna. These are the cartoons you grew up with on Saturday morning, pre-'Challenge of' and pre-'Legion of Doom.' They're cheesy, poorly animated with ridiculously silly scripts but that's the charm of this show, it's a flashback to a simpler time that leaves you feeling nostalgic for the way things were.
This 16 episode collection comes complete with extras that include a 'Pajama-Rama SuperFriends Retrospective' with Kevin Smith and friends along with a funny music video celebrating Zan and Jayna - all this at the low price of less than $21.00 if you order now from Amazon! You can't lose!
Batman, The Animated Series Volume Three
Next there's Batman, The Animated Series Volume Three - a decidedly better animated and infinitely better written series that packs some real thrills. Speaking as a former comic book nut, this has to be considered one of the finest animated shows ever created and one of the best adaptations of a comic book character to TV ever attempted; this is the series that brought super heroes into the modern age on TV.
Included are commentaries over three episodes by Bruce Timm, Paul Dini and several other key members of the team that are a must-see. Whether you buy this one for yourself - or for the kids - you can't go wrong. Storylines in this 10 hour plus collection include: the introduction of Batgirl, the return of Ra's Al Ghul, Batman on trial at Arkham Asylum, Alfred vs the Red Claw, the Riddler goes straight; with appearances from Bane, Harley Quinn, Jonah Hex and many more.
The final 29 episodes of this series come in an attractive, high quality package. Future collector's item?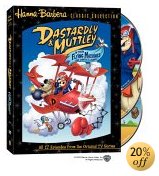 Dastardly, Muttley and their Flying Machines
Also from Warners - two of my favorite cartoons as a wee kid - The Perils of Penelope Pitstop and Dastardly, Muttley and their Flying Machines. These shows were both spinoffs of the phenomenally successful Wacky Races (1968-1970).
These two 1969 animated series were the top rated cartoons of the time - with the Dastardly, Muttley and their Flying Machines ("STOP THAT PIGEON!") collection you get all 17 episodes on three discs along with commentary on two episodes by Hanna-Barbera's top artists from the day.
This one featured the aerial adventures of villainous World War Two 'ace' Dastardly and his perpetually snickering dog Muttley; brought to life by the vocal talents of Paul Winchell and Don Messick.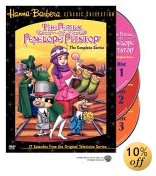 The Perils of Penelope Pitstop
Also in release, The Perils of Penelope Pitstop which represents the Wacky Races gang in a Max Sennett Keystone Kops motif.
In this one, Sylvester Sneakly (Paul Lynde) aka "The Hooded Claw" does his best to grab hold of young, innocent race car driver Penelope Pitstop - and her money. If Peter Perfect couldn't save her, the Ant Hill Mob would be close behind. Is it any wonder the kids who grew up on these cartoons are so fond of NASCAR today?
Includes commentary by voice actors and animation veterans on two episodes and all 17 episodes of the production. Loads of retro-fun, makes a great baby sitter.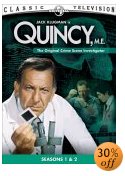 Quincy, M.E.
Before CSI there was Quincy, ME, (the M.E. stands for Medical Examiner) part of a rotating wheel of shows (the NBC Mystery Movies) that included McCloud and McMillan and Wife.
Universal had so many shows on the air in the mid-seventies they had a factory going; thankfully, that meant a lot of location shooting to save money.
Jack Klugman's crusty delivery saves this effort, basically a derivative of Columbo, with the crime shown at the beginning with the detective (in this case, LA County Coroner Quincy) solving the 'perfect' crime.
There's a sameness to these 1970's Universal productions (for instance, the main titles and credits on all the shows look virtually the same) but that can be a virtue as well.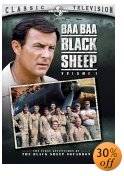 Baa Baa Black Sheep
One of my guilty pleasures from the seventies returns! Baa Baa Black Sheep is the story (highly fictionalized of course) of World War II's Major Gregory "Pappy" Boyington, the misfit, conniving Marine Corp hero who took a bunch of drunken miscreants and turned them into flying aces.
Universal delivers the first 10 episodes (not the entire first season) and the 1976 two-hour pilot on two double-sided discs. This series was from the producer of The A-Team (you'll swear both shows were sharing the same music themes); Robert Conrad is perfectly cast as Boyington and the likable supporting players include Dirk Blocker (Deadwood), John Larroquette and the brilliant Simon Oakland as the all-bark no-bite commanding officer.
This was the first TV program to extensively utilize exciting battle footage shot by the government during the war and it blended fairly well with the gorgeous aerial footage of restored WWII airplanes that was lensed for the show. It all makes for a pretty effective action / comedy storyline if you can get beyond the requisite, thoroughly unnecessary fist fights.
These are undoubtedly the best episodes of the series run; when the show returned as Black Sheep Squadron it was Charlie's Angel-ized with the addition of Pappy's Lambs, a gaggle of nubile nurses.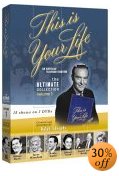 This Is Your Life
When you see R2 Entertainment you know you're going to get the quality DVD treatment you're looking for - lots of extras and a lovingly produced package. This is Your Life joins other quality releases like The Sonny and Cher, Bob Hope and Johnny Carson Ultimate Collections and, coming soon from R2 Entertainment, the Captain & Tennille and Tony Orlando & Dawn shows.
R2's This Is Your Life Ultimate Collection is packed with superstars from all areas of entertainment - sports figures, musical stars, horror actors and more.
You get the infamous episode where Ralph Edwards surprised Laurel and Hardy - notice how long it takes the duo to get to the studio, they were debating whether or not to finish the show! They were upset that they would be making their TV debut on a program they had no control over. The show went on, and provided some fascinating insight to the legendary comedians. It's a good thing they did go through with it - just a few months later Oliver Hardy had a stroke that left him unable to work. This episode of This is Your Life was their last appearance together.
If you're a fan of Bette Davis, you have to watch her segment, filmed in 1971, that includes William Wyler and her sister Bobby, with Bette her bitchy self, lighting up halfway through the show and speaking plainly about her career.
There's a heartbreaking Lou Costello profile; Betty White's emotionally charged 1987 show; and when you know the story of Bobby Darin, it's fascinating to see his father and 'mother' on the show (the woman Bobby thought was his sister was really his mother). Over 8 hours of shows in one set, 18 episodes, along with a 30-page booklet that profiles each program.
Fans of The Carpenters, Jayne Mansfield, Johnny Cash and Boris Karloff will all thrill to the personal insights these shows have to offer. Other surprised guests include Shirley Jones, Jesse Owens, Dick Clark so many great entertainers.
I enjoyed this collection much more than I expected. The box claims this is volume 1, so hopefully we can look forward to more This Is Your Life.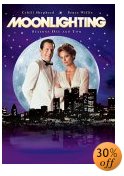 Moonlighting
The first two seasons of one of eighties' TV's best efforts is now available on DVD. Moonlighting was not only one of the most watched shows during those years (1985-86), it was highly acclaimed as well.
Bruce Willis and Cybill Shepherd starred in this infamous comedy/drama that ran for four years, these episodes are, by most accounts, the very best of the series (creator/producer Glenn Gordon Caron was forced off the show before the last season began).
The two co-stars, Willis and Shepherd, were supposed to be attracted to one another on the show but in real life despised each other; that created a unique romantic tension and resulted in a surprise hit for ABC, launching Bruce Willis into the superstar category and leaving audiences breathlessly waiting for each new episode.
You get 23 hour-long shows in this fat package; the first two seasons were short ones (season one was only five episodes) because of the expense and many delays associated with the production. This show was a big hit but a bigger headache for the network.
Fans of the series will rejoice when they discover that Lions Gate Home Entertainment has been very generous with the extras.
The producer and writers offer commentary on the pilot episode; there's a thoroughly enjoyable, breezy discussion over one of the best episodes by Bruce Willis and director Will MacKenzie; the Christmas episode is talked up by the director, producer and supporting actress Allyce Beasly; and another is covered by creator Glenn Gordon Caron and Cybill Shepherd. It's dishy, emotional (at one point Cybill Shepherd breaks down crying) and highly entertaining.
In addition to the commentaries, there are lots of behind the scenes stories from the cast and crew on three wonderful mini-documentaries chronicling the making and impact of the series. The navigation is refreshingly easy, I like the fact that I don't have to click to a 'Special Features' index to play the episodes with commentary.
Your TV library won't be complete without the first two seasons of Moonlighting!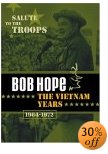 Bob Hope - The Vietnam Years
Wander back in time - starting with the 1964 Hope Christmas special and every year through 1972 is included on this set. It's all here - the monologues (with jokes with Alpo, Liberace and Don Rickles in the punchline), the guest stars (that include Jerry Cologna, Phyllis Diller, Anita Bryant, Joey Heatherton, Jill St. John, Redd Foxx and Lola Falana) and an endless parade of prick teasing sex symbols like The Golddiggers, Miss World and all of the other beauty queens.
If you're a fan of Hope and his specials, then you'll want to own this reasonably priced collection - a time capsule from the last time the USA was engaged in a war with no (seeming) end.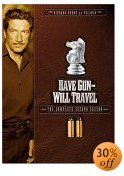 Have Gun-Will Travel - The Complete Second Season
One of the most exciting releases of the year so far, the gorgeous black and white classic western Have Gun-Will Travel season two has bubbled up to the surface.
This half-hour drama from CBS' Tiffany days is a genuinely gritty precursor to (and as enjoyable to watch as) shows like Deadwood, with a reputation for quality that has reverberated through the decades.
Professional gunfighter and occasional bounty hunter Paladin is one of the great TV rogues; Richard Boone infused this cocky, Shakespeare quoting gunslinger with a wry sense of justice, the man in black who could get away with saying, "Gentlemen, this is the last time I will stop you from killing each other. The next time I will be pleased to help both of you."
This is not one of those shows you had to watch the first time to be able to enjoy now. The tense storylines you'll find on these 6 discs hold up well today, with scripts from noted writers like Gene Roddenberry, Sam Rolfe and Richard Matheson and most episodes directed by Andrew V. McLaglen (McLintock!, Chisum), one of John Wayne's favorite collaborators.
One of the highest rated shows of its day, these 39 episodes contain myriad guest stars and pleasing scenes of the rapidly disappearing California countryside. It's not all grim and grit - there is a wonderfully funny episode with Vincent Price and Morey Amsterdam and another, The Ballad of Oscar Wilde, that had Paladin serving as bodyguard for the famous quipster.
For extras there is a behind the scenes feature and guest-star profiles for each episode and another nice touch - episodes end with the original network bumpers and the old camera lens CBS logo.
Almost every episode is reproduced with crystal clarity, a sparkling, silvery sheen; another plus - Paramount Home Video / CBS lowered the price on this collection by six bucks from the first season set, you can have it delivered to your door for less than $32!
Have Gun-Will Travel ran for six years; I watched about a dozen episodes over the weekend and thoroughly enjoyed them all, I look forward to revisiting this collection on another lazy afternoon, and to future DVD releases. Highly recommended for fans of westerns and early TV dramas!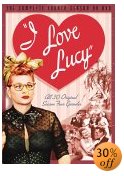 I Love Lucy - The Complete Fourth Season
It's been exactly fifty years since I Love Lucy season four originally aired. CBS, Paramount and about a million other production entities have released the fourth season of I Love Lucy - as far as I'm concerned it's a 'Best of' package because it contains many of my favorite episodes.
I Love Lucy - The Complete Fourth Season starts out with some funny New York City based episodes before Lucy Ricky, Ethel and Fred dump the baby midseason, packed their bags and headed out to Los Angeles. You not only get those great Hollywood episodes but the very funny shows detailing the car trip out west.
Not having seen most of these episodes since I was a kid, I was pleased to find them as funny as I remembered. Lucy learns to drive, poses as the Mertz' maid, sets her nose on fire, jumps a Hollywood tour bus and hikes over Jack Benny's fence, stars like Harpo Marx, William Holden, Rock Hudson; they are all here.
I was fortunate to meet with the guys at CBS Television City who were remastering the I Love Lucy series for these DVD sets. Every episode is painstaking restored; there was so much depth and detail in the original films their biggest problem was when to stop sharpening the image. (They told me they stopped when you could see how bad Desi Arnaz' potmarked face looked.)
The interstitials and secondary sponsor tags are here, along with the original animated openings - though for some reason the episodes begin with the familiar heart-shaped syndicated openings, you have to view the animated titles separately in the bonus material section.
For those of you who prefer to watch the show in Spanish, the shows come with the original Spanish language overdubs recorded more than forty years ago for syndication.
There are extras - five complete episodes of Lucy's radio show My Favorite Husband, trivia feature by Lucy expert Tom Watson, behind-the-scenes audio featurette, production notes and more. Loads of fun!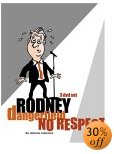 Rodney Dangerfield
Oh, this is good! R2 Entertainment has released all of the best HBO and ABC Rodney Dangerfield specials from the eighties. It is a phenomenal collection of comedy greats at their peak. You get the first, breakout routines from Roseanne Barr, Jerry Seinfeld, Andrew Dice Clay, Tim Allen, Sam Kinison and SO many more - not to mention lots of classic Rodney routines. You will be on the floor laughing for hours - this a real party pleaser DVD set. 3 discs - 6 specials (1981 - 1991), a Carson Tonight Show routine, Rodney's nightclub act (wow!) and more. Get this one!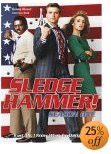 Sledge Hammer - Season 2
Anchor Bay Entertainment is known for releasing obscure TV programs that had short runs - you know, the kind you're probably looking for!
Fans wondered if shows like Sledge Hammer would ever get released. Sledge Hammer, a comedy about a lawman who loved his gun a bit too much, was a fondly remembered favorite from the eighties. I actually taped the last episode of the first season; that was big event TV. The big question at that time was if the show would be renewed - and if so - how could they resolve the cliffhanger that saw Sledge detonating a nuclear bomb in the center of the city?
Season two resolved that cliffhanger, and expanded the show's horizons. Episodes are hit and miss but fans will be rewarded.
In this time of the stripped down, no frills DVD releases, fans of Sledge Hammer will rejoice at the many lovingly produced extras. There are audio commentaries over select episodes with creator Alan Spencer and actress Anne-Marie Martin. There's an all new documentary featuring interviews actors David Rasche, Anne-Marie Martin, and Harrison Page and there's a marvelous 'Tribute to Bill Bixby' that his fans will enjoy. (He was one of the series directors; Bixby even appears in one of the episodes.)
SPECIAL NOTE: If you are a fan of shows like Sledge Hammer, better get these releases now - they may not come around again! For instance, Anchor Bay's That Girl Season One DVD set, now out of print, goes for hundreds of dollars on Amazon today. Sledge Hammer may well become a collector's item - you might think of this as an investment!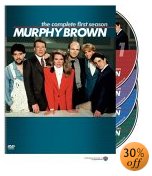 Murphy Brown
One of the finest, best written sitcoms of the 1980s/90's, all 22 episodes of the hilarious 1988-89 season of Murphy Brown are now available on DVD.
Murphy was brash and abrasive, changing what the audience would accept as a central character in a sitcom. The show earned eleven Emmy nominations for this first brilliant season alone, which was quite a bit tamer than what the show eventually evolved into - so you can look forward to the even better future seasons.
There are insightful commentaries over two key episodes - the pilot is narrated by Candice Bergen and another episode is covered by creator/executive producer Diane English. A retrospective documentary with Diane English, Candice Bergen, the writers and other cast members is also included.
And the price? $21 dollars if you order now. This is the biggest bargain out there!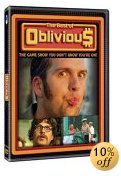 The Best of Obliviou$
I have seen the future of television - and it is Obliviou$. This show is part game show, part hidden camera show - and it works.
One of my favorite game shows from the eighties was Anything For Money, where in-studio contestants would bet on the outcome of a Candid Camera style prank. Obliviou$ eliminates the studio - the game is played surreptitiously while the 'contestant' is engaged in some bizarre prank.
Billed as the "game show you don't know you're on," Obliviou$ premiered on The New TNN in 2002 It's sleazy, cheap, tawdry and funny as hell. You've heard the expression, "it's so bad it's good?" The Best of Obliviou$ is so bad it hurts - from laughing.
Host Regan Burns is the most unusual game show host of all time, he alternates between repulsive and ridiculous.
My favorite moments are when the unsuspecting contestants learn they've won some money. The excited look on their faces is quickly overcome when they find out it's less than a hundred bucks. A hundred dollars to humiliate yourself on TV? I guess that's the going rate - in Los Angeles anyway.
So how is this the future of television? When you can shoot an episode of a TV program for $300, who's going to want to do it the old fashioned way? How long will it be before we're watching security camera footage for entertainment?
If you like hidden camera shows (I do) this is well worth it.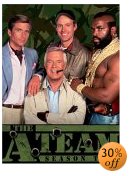 The A-Team
Magnum P.I.
I have this theory about long running shows and their second season - it's often the best of the series run. By the second season, a show starts to hit its stride, the characters become more clearly defined and the formula is set. That's certainly true of two new releases from Universal - Magnum P.I. and The A-Team.
You know how there are shows you enjoyed when you were younger but you watch them today and you're disappointed? Well, I'm happy to say I thoroughly enjoyed watching the A-Team again for the first time in 20 years.
This early-eighties series was and is a genuinely funny show, a breezy collection of revenge fantasies for the entire family. Seriously, this is one show the family can enjoy together, the violence is cartoonish and there's little or no blood, no cursing; just ridiculous, far-fetched scenarios, fiery explosions, high flying stuntmen and tropical locales. And as an added bonus, they smash up a dozen ugly cars an hour. I don't know about you, but that's what I watch TV for.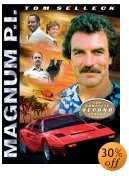 I didn't expect the A-Team to be as entertaining as it was, equally surprising was how bright the second season of Magnum P.I. was, another series with a hearty mixture of humor and drama from the eighties.
You get all 22 episodes of what many Magnum PI fans agree was the best year of the series on this three-disc set.
Magnum will always remind me of being at the beach - not just because the show is set in Hawaii, but because the only time I ever saw the show during its run was when I visited my sister who lived at Wrightsville Beach.
There's something infectious about this show, it washes by you like a wave of foam, a frothy timewaster that leaves you feeling slightly better for having watched it.
These two sets also come with bonus episodes - The A-Team contains an episode of Knight Rider, the Magnum set has one each of The A-Team and Knight Rider. I look forward to enjoying these sets over the summer.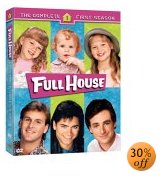 Full House
Warner Bros. brings home wholesome family entertainment, 1990's style - back when America thought Mary Kate and Ashley Olsen were one person.
This wholesome 2-disc DVD contains all 22 episodes of the first season with extras that include the original unaired pilot episode with John Posey in place of Bob Saget (!) and episode commentaries by creator Jeff Franklin.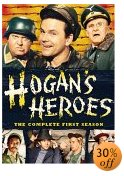 Hogan's Heroes
This was an enormously popular program when it aired from 1965 - 1971, and hot in daytime syndication until the end of the seventies. Like Gilligan's Island, Hogan's Heroes was a part of the afternoon TV-babysitter that so many parents employed. And Hogan's Heroes is one of the hottest selling DVD sets in the nation right now, so what does that tell you?
A German concentration camp might seem like an odd locale for a comedy, but this was, after all, the era of witches, Catwomen, families lost in space and bottled up genies.
The pilot episode (and the first broadcast) was shot in black and white, the rest of the series in full color. And what rich color it is, CBS did a first rate restoration job for this collection.
Werner Klemperer as Col. Klink and John Banner as Schultz constituted one of the great comedy duos in TV history. (Banner died a few years after Hogan went off the air, but not before starring in another funny but short-lived sitcom, The Chicago Teddybears. Let's have that on DVD.)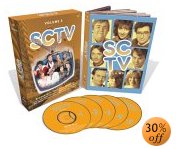 SCTV - Volume Three
Nine 90-minute shows representing the fourth (1982) year of this classic sketch comedy show have just been released in one fabulous box set. This was the powerhouse season that brought us Bob and Doug McKenzie from the Great White North, John Candy, the Shmenge Brothers and Martin Short. Jimmy Buffet, Bill Murray and Carl Perkins are just some of the guests this season, not to mention a veritable explosion of early-eighties references.
The five disc box set contains a load of fantastic extras - behind the scenes stories from the producers, commentaries by Joe Flaherty and writers, a Museum of Television & Radio event with cast and crew, and tributes to John Candy. There's also a full color booklet and a bonus audio CD. If you recognize the Shout Factory label you know they stand for excellence, not only in the series they release but in the loving and lavish attention they give to the extras. This collection is no exception. Well worth the price!
I recently got a screener of this DVD and I laughed so long and so hard that if anyone was listening, they would have thought I went insane! If you love edgy, in-your-face comedy this one is for you - it's the entire first season of the HBO British import.
Here's Lucy - Best Loved Episodes
This is one of my favorite so-bad-it's-good shows - and look at these extras!
Commentary By Lucie Arnaz, Desi Jr. and Carol Burnett On Their Favorite Episodes
* Never Before Seen Bloopers
* Rehearsal Footage
* Sketch From A Jack Benny Television Special With Lucy, Jack and Johnny Carson
* Sketch From An Ann-Margret Television Special Featuring Lucy and Ann-Margret
* Audience Warm-Up With Lucy's Husband and Show Executive Producer Gary Morton
* The Original CBS Network Promos
* The Here's Lucy Syndication Sales Tape
* Footage From A Benefit Dinner Where Lucie and Desi Jr. Play Their Parents In An I Love Lucy Sketch
BRILLIANT GIFT IDEA:

Transformers - Season 1
This hit 1980's animated series (based on a toy line) comes to DVD in a collector's edition that includes: All 16 episodes digitally remastered from original 35mm negative - PLUS special features including: Animation outtakes and anomalies, Japanese Transformers show opening, Animation tests and slate, Bumpers, script from Episode 4, highlights from the 2001 Transformers Convention and 2 limited-edition cels. Wow! You are going to freak someone out (like your husband) by giving them this for Christmas, right? Then get My Little Pony for yourself!
---
RECENT RELEASES
WE RECOMMEND: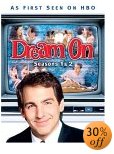 Dream On - Seasons 1 & 2
Terrific HBO comedy series - the critics loved it.
The Amos 'n' Andy Show Box Set
Almost all the episodes in the series in one package - one of the funniest comedies of all time! (Get it while you can, I suspect it will be withdrawn from the market before long.)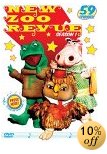 New Zoo Revue
Looking for the perfect gift for a family with young kids? This is it! It's the show you grew up with - Henrietta Hippo, Charley Owl, Freddie the Frog teaching kids core values in a most fun way. This 6 DVD set contains 59 episodes - a great value and a fine looking package for a seminal children's series. If you've never seen the show (which began airing in 1971) take my word for it, this is a terrific set for young and old alike - a rare high-quality program that entertains and educates.
The Munsters - Season 1
Wow - all 38 episodes from the '64-65 season plus the unseen pilot! This is a collection you'll want to keep - truly classic television. I thoroughly enjoyed watching all of these hilarious episodes again - and to see them with such clarity is a revelation. The color pilot is a real hoot with a re-cast Eddie and Lily Munster! Give this one as a gift if you want to impress someone this holiday season. HIGHLY RECOMMENDED!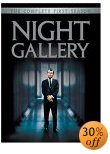 Night Gallery - Complete 1st Season
This is a fantastic collection of suspense stories, the first season was the best for Night Gallery. This represents some of Rod Serling's best but least-seen work - don't miss Joan Crawford in one of Steven Spielberg's first efforts. All shot in that glorious, 1970's Universal Television style, with the biggest dramatic TV stars of the era. Very entertaining!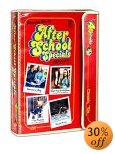 ABC Afterschool Specials
Less than ten dollars if you order here!
Fabulous packaging - a long awaited release with more volumes on the way. You requested it!
Volume #1: 1974 -'76
Pssst! Hammerman's After You (a.k.a. "The 18th Emergency") - Originally aired 01/16/74, and stars Christian Juttner, Lance Kerwin, and Jim Sage.
Sara's Summer of the Swans - Originally aired in 1974. Stars Heather Totten, Chris Knight and Eve Plumb.
The Skating Rink - Originally aired 02/05/75, stars Stewart Petersen, Rance Howard, and Devon Ericson.
Dear Lovey Hart: I Am Desperate - Originally aired 05/19/76. Stars Susan Lawrence, and Meegan King.

Volume #2: 1976 - '77
Francesca's Baby - Originally aired 10/06/76, stars Carol Jones, and Melendy Britt.
Beat The Turtle Dream - Originally aired 06/06/77, and stars Melissa Sue Anderson, and William H. Bassett. Emmy Award Winner.
The Pinballs - Originally aired 10/26/77. Stars Kristy McNichol, Johnny Doran, and Sparky Marcus.
Trouble River - Originally aired 11/12/77. Stars Michael LeClair, and Nora Denney.
See our extensive catalogue
of classic TV shows on DVD here!
---
More Classic TV on DVD
collections reviewed here
Classic TV on
DVD reviews here
Classic TV Shows
on DVD reviews 3
Classic TV Shows
on DVD reviews 4
Search for what you want: