PITTSBURG'S DON RIGGS / BWANA DON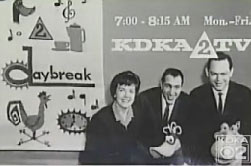 Kevin Butler writes: Pittsburgh kid's TV has suffered another loss - Don Riggs, best remembered by Pittsburgh's young viewers as "Bwana Don" and as the host and puppeteer of Cartoon Colorama is dead; he died on Saturday, February 21, 2009 at his home in Mount Lebanon, Pa. He was 81 years old.
Born in Newark, Ohio on November 19, 1927, Mr. Riggs began his career in show business by running away from home to join a circus. Just shy of 18, the young fellow worked with the circus as a balloon stunt man, hanging from a balloon 1,000 feet from the ground.
His tenure with the circus was brief, however, for he returned home to Newark, Ohio where he completed his high school education and he was inducted into the US Army during the last year of WWII where he played with the Army's band. He entertained returning war veterans with the band at Fort Lewis in Washington.
After finishing his stint with the military he enrolled at Capitol University in Columbus, Ohio where he studied music and speech. Riggs earned his degree but, when he saw that television was becoming successful in 1952, he opted for a career in broadcasting, making his debut as a radio announcer with Columbus station WHKC in 1952. He he joined WBNS TV in 1954.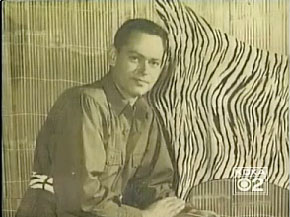 In 1960 Riggs joined KDKA TV where he MC'd Daybreak but it was his stint as Bwana Don on Safari that he is best remembered by Pittsburgh's kids. Set against the backdrop of a jungle hut, Bwana Don introduced reruns of Tarzan films and engaged his viewers in informational segments, lessons on animal preservation and interviewed studio guests. Bwana Don remained on the air until 1967.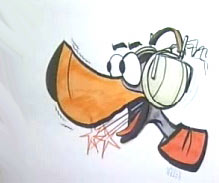 Riggs went to Indianapolis where he did TV for two years then returned to Pittsburgh where he worked for WQED and later for WIIC (now known as WPXI). It was on WIIC TV that he hosted his second and last kid's series Cartoon Colorama where he introduced reruns of cartoons with the aide of his duck puppet "Willie." He also used the duck puppet to read the funnies to the kids on the daily TV news reports during Pittsburgh's newspaper strike of 1970.
Don Riggs also hosted talk shows, served as a news anchor, weatherman and produced many specials and documentaries. He left WIIC TV in 1980 and spent his later years promoting St. Barnabas Charities and was involved with St. Barnabas Presents For Patients Campaign, a Christmas gift giving service which brought holiday cheer to senior citizens.
He is survived by his wife Joan, daughters Amy Baker and Kathleen Prince, sons Eric and Carl, six grandchildren and a sister Eli.