If you are a thirty-fiftysomething person who grew up in the Raleigh, NC area, there is little doubt that you have some memory of UNCLE PAUL. Uncle Paul, aka Paul Montgomery, was the resident kiddy show host/personality for WRAL television from 1958 until his departure in 1981. He is also, by the way, my father.
He began his television career (after many radio shows on WNAO in Raleigh -- including BREAKFAST WITH THE MONTGOMERYS - broadcast live from our apartment!) at WNAO television in 1956 as Mr. Music on the ROMPER ROOM program. In 1958, he moved to WRAL television,where he appeared as Heinrich von Stuplebaum on the CAP'N FIVE show (with Herb Marks). With his straw hat and glasses, he provided music and comic relief for this live audience program.
During this same period, he worked as an announcer for station breaks and commercials for the station -- and in 1959 appeared in another program - THE AMOS AND ANDY SHOW - (a presentation of the syndicated episodes of that series ) He appeared as Professor Ten Percenter - a theatrical agent, who sat behind a desk, took funny phone calls, and showed an episode of the AMOS AND ANDY show every day. Dad says the show was so popular that it beat AS THE WORLD TURNS in the ratings -- due to the station's clever programming. His show began at 1 -- and at 1:20, they would start the AMOS AND ANDY episode. The audience would be so involved with the episode, they wouldn't turn to AS THE WORLD TURNS when it began at 1:30! During this period, Dad did this show, along with CAP'N FIVE, and announcer duties, each day. In those days, the management got their money's worth!
In 1960, WRAL bought a year's syndication of the BOZO cartoons -which gave them the right to present them with a local "Bozo" host. Naturally, my father was chosen! From 1960 to 1961 - when the station's contract with the cartoons ran out - my dad had clown make-up applied to his face each morning by various colleagues - one being J.D. Lewis, who hosted the station's teen-age dance show, TEENAGE FROLICS -- possibly the only local black show being broadcast at the time. By the way, dad didn't apply his own make-up because he wasn't able -- he's been legally blind all of his life.
Once the contract ran out on the BOZO cartoons, the station wanted to continue with a kiddy show, so TIME FOR UNCLE PAUL was born. The show was simple, sweet, funny, warm and silly -- and included Rowell Gorman and his puppets, "Happy BIrthday" sung by the fleas who lived in Uncle Paul's hat -- and a daily march with the studio audience (as well as all of the kiddies at home!) This show ran from 1961 until 1981, when the geniuses of WRAL programming (inspired by SESAME STREET, etc) - decided that kiddy shows should be something more than entertainment -- that an educational message should be a requirement with each show. Dad just didn't agree with the direction they intended for his show, and he resigned.
My father retired from television at that time and continued to play jazz piano (his first love) with many big time as well as local musicians -- and continues to do so to this day.
I have been a New Yorker for the last 23 years. There are many former 'tar heels' here in the Big Apple -- and it tickles me to know how many of them have such fond memories of my dad. I hope that those of you who have read this and remember any of this are smiling now! Life was sweet then, wasn't it?
All best!
Judy Montgomery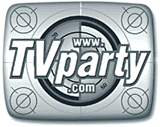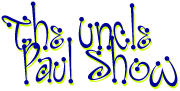 by Judy Montgomery
Can YOU supply us with photos or clips from this show?
PR4 & PR5 Pages for ads - CHEAP!
---
---
---
:AUDIO CLIPS:
:More NC hosts:
An audio clip from Greensboro's The Old Rebel Show with guest Dennis Weaver (from Gunsmoke).
Charlotte host Fred Kirby.