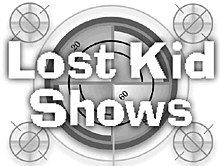 All is quiet at the office. Suddenly, from behind a cubicle you hear, "Help me, Mr. Wizard! I don't want to be an engineer anymore!" What is the correct response? (see below)
I remember a cartoon from my youth that featured Tooter the turtle (who lived in a shoe box in the woods) and his wise friend, Mr. Wizard. Tutor always wanted to go somewhere or be someone, which Mr. Wizard would reluctantly grant with a swipe of his magic wand. When Tooter inevitably got into trouble, he would yell, "Help me, Mr. Wizard! I don't want to be anymore!" Whereupon the voice of Mr. Wizard would incant:
Drizzle, drazzle, dradle, drone
Time for this one to come home.
and spiral animation effects would pluck Tooter from his predicament.
Poor Tutor. He would get a lecture from Mr. Wizard (who had a soft-spoken, sort of Albert Einstein-like accent) on how he should be content to stay a turtle, which Tooter promises (at least till next time).
What was the name of this show? Was it "Mr. Wizard" (the obvious choice, but easily confused with the many local "Mr. " science shows). Or was it even a show by itself? Although I'm fairly sure it wasn't part of Rocky & Bullwinkle (a la "Mr. Peabody"), it could have been a segment of some other cartoon show, such as Huckleberry Hound or Quickdraw McGraw. After all these years, I'm not even sure I've gotten the name of the characters right. But I still dream that someday my cry will merit the response: "Drizzle, drazzle, dradle, drone..."
Many thanks,
- Karl B. Young
Colorado Springs, CO


- the answer comes from M. Calkins
After reading Karl's note about Tooter Turtle I remembered this show myself and did some sleuthing on my own.
There appears to be some disagreement over how the turtle's name is found. You can find several pages about this show by searching on the "Tooter" spelling; yet a number of cartoon enthusiasts still think the name is spelled "Tutor", so I'm not sure myself which is right. It's definitely the same show though.
"Tooter Turtle" ran originally as a segment of King Leonardo and his Short Subjects, later renamed "The King and Odie". Web pages claim this show originally aired from 1960 to 1963 on NBC, replacing "Ruff and Reddy". The "King Leonardo" show also featured "The Hunter" and "Twinkles" (an elephant who was a promotional gimmick for breakfast cereal) as well as "Tooter Turtle".
"Tooter Turtle" and "The Hunter" were later picked up in 1963 for the early episodes of "Tennessee Tuxedo" on CBS. Later, these older segments were replaced on Tennessee's show by "World of Commander McBragg" and "Klondike Kat".
By the late 60's, all the short segments of the above two shows, including "Tooter Turtle", were often run individually by local networks as part of "hosted" kids shows. In addition, both "Tennessee Tuxedo" and "The King and Odie" (which was "The King Leonardo" renamed) were in syndication, so there were several shows on which to watch Tooter Turtle. I was too young to watch Tooter Turtle during the original 1960-1963 run, but saw it as part of syndicated shows and as part of locally hosted shows, where the segments were often run with Jay Ward cartoons and whatever else was around. I think these mixed shows have caused some people to think Tooter Turtle was a Jay Ward show, but it is not.
The "Help me Mr. Wizard" and "Drizzle, drazzle..." etc. lines are now used on Mystery Science Theatre 3000. Most people remember the lines but have no idea where they came from . . . So ends the confused history of Tooter Turtle as I have been able to discover it. You might wish to write Karl a more complete answer. But I would like to know once and for all: Is it "Tutor" or "Tooter"?
Best,
- Hamsterbrain


Besides MST3K, another reference to "Tooter Turtle & Mr. Wizard" can be found on the Replacements' "Hold My Life," the first track on their 1987 album "Tim." A variation of "Drizzle, drazzle..." is used as the chorus.
- Mike
---
Hi...
I seem to be the only one that I know who remembers Crusader Rabbit. It was a cartoon from the late fifties early 60s... One of the things that I remember standing out was the way the credits where shown... Two sliding panels sort of like a theater marquee.
If you know anything, I would love to know...
Thanks p.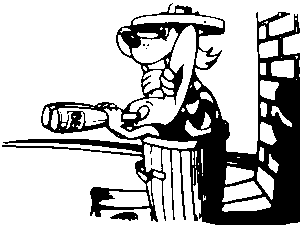 'Crusader Rabbit' was the first made for TV cartoon, brought to life in 1950 by Alexander Anderson and the immortal Jay Ward (who used the money they made on this show to develop 'Bullwinkle and Rocky'). Lucille Bliss was the voice of Crusader, Verne Loudon was Rags and Russ Coughlin was Dudley. "We wanted the effect of an animated comic strip" Jay Ward explained about the five minute running times, "The commercials would go in between these short episodes."
"I don't recall anything special about Saturday morning at that point except that the networks had a vague idea that they wanted programs for kids." The show's producer Jerry Fairbanks commented decades later: "Crusader Rabbit was very limited. They often contained fewer than four cells per foot compared to ten times that or more the amount for full animation. Crusader Rabbit and his companion Rags were do-gooders. They were always doing positive things to influence kids, like teaching kids not to cross the street in the wrong direction."
The shows could be broken up into five minute segments, so stations had the option of just running the segments one at a time to fill time, or strung together as a half-hour block. Because of this (and the fact that they were filmed in color), the cartoons were re-run well into the Seventies in some markets.
---
In 1957, the rights to the characters were sold and 260 new Crusader Rabbit cartoons were produced (without Jay Ward) and added to the syndication package.
"Ms. Gee Gee Pearson was the second and the last performer to do the voice of "Crusader Rabbit" for the 1958 TV cartoons that were produced and released to national TV syndication in color by Bonsull TV Productions Inc.
"The color "Crusader Rabbit" TV Cartoons were seen Saturday mornings on "Children's Theater" with Ray Forrest from 1958 to 1960. The cartoons were shown Saturday mornings without a host on WNBC TV Ch. 4 in NYC from 1960 to 1966.
"Chuck McCann and Paul Ashley screened them on "Chuck McCann's Laurel & Hardy Show" weekday afternoons from Monday, September 12, 1966 to Friday June 9, 1967.
"The color "Crusader Rabbit" cartoons were shown on WNEW TV Ch.5 in NYC without a host from 1967 to 1968. They have not been seen on TV since."
- Kevin S. Butler

Lost Kid Shows Homepage / Shock Theater's Zacherle / Sesame Street / Andy's Gang / Sandy Becker / TV Pow! / Hilarious House of Frightenstein / The Friendly Giant / Madison's Cowboy Eddie / Who Was Doodles Weaver? / Lost Kid Show Recordings / Winky-Dink and You / Remembering Winky-Dink / Captain Kangaroo / The Old Rebel Show / The Soupy Sales Show / Walt Disney's Shows / The Magic Garden / Mad Mad Monster Party / Houston Local Kid Shows / Boston Local Kid Shows / Fabulous Sally Starr / New York City Locals / More New York City Locals / Tooter the Turtle / Crusader Rabbit / Paul Winchell and Jerry Mahoney / Alex Toth's Television Work / Diver Dan and Whirlybirds / Sonny Fox's Wonderama / The Pinky Lee Show / Bizarre Kid Shows / Chicago's Kid Shows / Chicago's Ray Rayner Show / Garfield Goose and Friends / Bob Bell's Bozo Show on WGN / Bill Jackson's Shows / Gigglesnort Hotel Memories / Bob McAllister's Wonderama / Cincinnati Local Kid Shows / More Cincinnati Locals / Make A Wish / Hot Dog / Supermarionation Puppet Shows / Philadelphia Kid Shows / Philly's Captain Noah / The Chief Halftown Show / Philly's Gene London / Bertie the Bunyip / Dickory Doc / Adam Android / LA Kid Shows / The Merry Mailman / Do Do The Kid From Outer Space / Romper Room / Romper Room Around the USA / St. Louis Kiddie Shows / Religious Kid Shows / San Francisco Local Kid Shows / Johnny Jellybean / Johnny Jupiter / Shrimpenstein / Uncle Fred Sayles / Raleigh's Uncle Paul / Shenanigans and Video Village / Pip the Piper / Thanksgiving Day Cartoon Specials of the 70s / Monster Movie Matinee / Big Blue Marble / STM Club / Popeye on TV / Cleveland Local Kid Shows / Wixie's Wonderland / Jet Jackson and Sky King / The Original Animated Hercules / Ruff & Reddy