Cleveland Local TV Kid Shows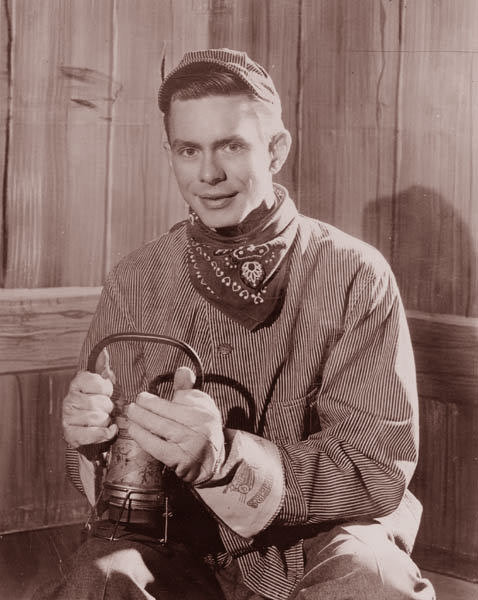 Tim Lones writes: Engineer Bill puts me in mind of Captain Penny of WEWS-TV 5 in Cleveland. Created by station weatherman Ron Penfound, He was supposed to be a train engineer, but didn't realize till the show was underway that The main person of a train was "engineer" rather than captain, but the name stuck. He was on TV 5 from 1957-71. While he wore a train outfit for his noon show, there wasn't a large "train motif" on the set of Captain Penny that I remember. He showed Three Stooges Shorts, Batfink, Roger Ramjet, Some Hanna Barbera cartoons, as well as Cliff Norton's "Funny Manns" series. He had a gentle way about him, not unlike Engineer Bill. I think, outside of NY, Chicago and LA, Cleveland had the best kid show hosts.
He, like many hosts, had a signature signoff, which went like this:
"You can fool all of the people some of the time, and some of the people all of the time, but you can't fool Mom, cause she's pretty nice and she's pretty smart, and if you listen to her you won't go far wrong"

For many years, Bosco chocolate drink mix was a sponsor.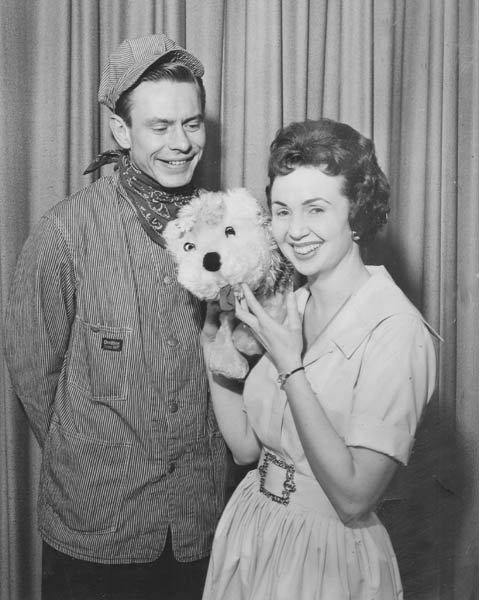 Captain Penny (Ron Penfound) with Longtime Cleveland Romper Room Teacher Barbara Plummer. Find more about Romper Room in Cleveland here!
---
Would you like to add your memories of Cleveland Local TV Shows?