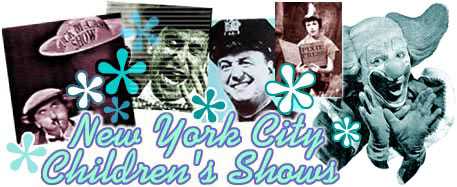 FRED HALL
by Kevin S. Butler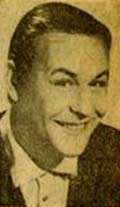 "I have a question. There was a New York children's host in the early 1960s whose afternoon show included a charming piece of silent comedy based loosely on the legendary clown Emmett Kelly, Jr.
"This character, Mr. Rags, invariably performed his routines to a lovely little semi-jazz number, a shivery-sounding clarinet in the style of Mr. Acker ("Stranger On The Shore") Bilk with a mesh of pizzicato and pure bowed strings.
"In fact, I'm convinced this recording may have been Mr. Acker Bilk himself with the Leon Young String Chorale, the same ensemble who helped him make "Stranger On The Shore" the first British record to top the American charts (it's true; sorry, fellow Beatles fans, he beat the moptops by two years to the top in the colonies!) - my memory is that it's the same soft, loping semi-swing style of the other hit.
"But I cannot for the life of me recall the name of the song to which Mr. Rags performed. The "hook" line of the tune usually involved the shivery clarinet playing a lovely trio of climb-descending triplets and punctuating it with a middle C, followed by a bassoon playing the same bit, ending each chorus.
"I believe Mr. Rags was a character developed by Fred Hall (Sandy Becker, of course, had the charmingly loopy Norton Nork for silent comedy, and it was brilliant), but I am not entirely sure. Aside from Mr. Rags's charming silent comedy, the music is one of those pieces before which I - yes, I am one of those creatures, for better or worse, even today - I am powerless to stop tears, it touches me so. (It required every drop of what little courage or strength a small boy could muster to hide this from my parents, since when I was unable to hide it, I usually got slapped across the mouth. Subsequently I could not bring myself to reveal this trait of mine to anyone else for many years.)
"I am convinced the recording was by Bilk and the Young ensemble (likely on the Atco label) and I would love to know its actual title. The only thing I know where it does not appear is on the 'Stranger On The Shore' album, a copy of which I owned for many years. And I would love to hear it one more time."
- Jeff Kallman
---
Here's the story of Fred Hall
Fred Hall's first kid's show was tiled The Wonderful World Of Mr. Widget, it debuted on Columbus, Ohio's WLWC TV in August of 1956.
Mr. Hohl (at that time Mr. Hall used his real last name) played, "an elderly Swiss woodcarver" who owned a toy shop and he entertained his viewers with craft making, hobby tips, drawing lessons, games, stories and puppet skits with a mischievous goat puppet known as "Seppi."
Mr. Hall, who studied with a college in Switzerland, used his experience to portray ""Mr. Widget" as a genuinely caring and knowledgeable old man not as a doddering old fool for cheap laughs. He became well versed in the culture and folklore of the Swiss and presented this unique perspective to the kids at home. Even his costume came from Switzerland which added an air of authenticity to the series.
Although he was a talented puppeteer, Mr. Hall didn't perform with his own puppet on the program, the manipulation of "Seppi" was handled by a gentleman named Bill Hindman. Mr. Hindman formerly worked as the puppeteer on another WLWC TV show titled Wonderland which first aired in the winter of 1956 starred Johnny Bobst as "Johnny Wonder" along with Mary Kay Atwood. The show was based upon the characters from Lewis Carroll's Alice In Wonderland stories.
A decade later Mr. Hohl changed the spelling of his last name to Hall and he moved to New York City where on Monday, September 3, 1962 he succeeded WNEW 5's resident announcer/ actor and kid's cartoon show MC "Uncle Fred" Scott to become the host of Felix & the Wizard. (at that time, Mr. Scott's "Uncle Fred" was also finishing his stint as the host of Felix & Diver Dan).
Seen weekday afternoons on Ch. 5, Mr. Hall performed character comedy skits as "Mr. Raggs" (the silent sad face tramp clown); "Jungle Boy"; "The Lone Musketeer"; a Lucien Littlefield bumbling type of TV reporter (the name of the character is lost to history); and his own parody of The Beatles where he would sport wigs and costumes and appear in split screen pre-taped segments lip syncing to Beatles' tunes.
He would also perform puppet skits with "Jerome the Lion" along with his own puppet characters and engage his viewers in craft making, hobbies, games, and drawing lessons at the easel known as "Mystery Lines" where the kids at home would send in their own lines via the mail and Mr. Hall would draw pictures based on those lines to a musical accompaniment)
More often than not Fred Hall would perform comedy skits with a character known as "The Boogle" (reports state that "The Boogle" was played by the late Barney Martin) and he also engaged in contests where the winners earned a collection of toy prizes and tickets to children's plays and musicals that were being staged at NYC's Judson Hall Theater.
The films that were screened on the program were the Trans Lux Felix The Cat TV cartoons, the Tales Of The Wizard Of Oz TV cartoons from Rankin/Bass studios, Rod Rocket (this was the first television cartoon series created and produced by the men who would later found the Filmation animation studios, Lou Scheimer and Norm Prescott), Deputy Dawg, Diver Dan puppet films and The Adventures of Jungle Boy film shorts.
Eventually, the series' title of the show was changed to Hall In Fun where Fred Hall would continue to entertain his viewers until the series went off the air in 1965.
Fred Hall's last kid's television show was Cartoon Playtime, he hosted that program weekday afternoons on Channel 5 from Monday, September 7, 1964 to Friday, January 29, 1965. (Mr. Fred Scott - "Uncle Fred" - was the show's first host he did the show weekday afternoons at 12:00 P.M. to 12:30 p.m. from Monday, June 30, 1958 to Friday, September 4,1964. Mr. Tom Gregory's "Uncle Tom" character hosted the other half of the program from 12:30 to 12:45 P.M. starting Monday, April 27, 1959 until Friday, January 19, 1962. Mr. Ed Ladd's "Uncle Ed" hosted the show weekday afternoons from Monday, January 22, 1962 to Friday, June 5, 1964.)
After hosting this last NYC based TV program Fred Hall moved to Cooper City, Florida where he became involved with other projects.
By the way, Mr. Hall wasn't the only NYC based kid's host/performer to play a tramp clown on a daily TV. In 1961 my dear friend and fellow performer Bill Britten also played a silent tramp clown character known as Flapjack. He used this character to teach his viewers safety and cognitive skills in a semi-comedic pantomime sketch on Bozo's Big Top Circus Show weekday afternoons on WPIX 11.
In 1958 WABC TV 7 had a tramp clown character known as Popo The Clown entertain and inform viewers between reruns of old movie cartoons, comedies, serials, etc on Popcorn Theater.
The name of the performer who played Popo The Clown is not known and sadly, his performing credits and his present whereabouts are still a mystery to this day.
- Kevin S. Butler