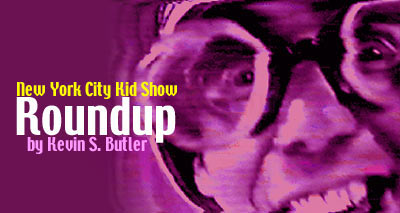 Choose Up Sides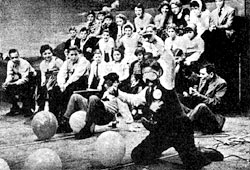 A rare photo of .Gene Rayburn from NBC's version of Choose Up Sides.
"Choose Up Sides" began as a local TV kid's game show that was seen weekday evenings on WCBS TV 2 in NYC.
The premise of the show had two teams of kids, "The Space Rangers" and "The Bronco Busters," trying to successfully complete zany stunts in the least ammount of time. The lucky members of the winning team earned points and won toy prizes.
"Choose Up Sides" debuted on Monday evening, November 2, 1953 and continued until Thursday evening, November 12, 1953. The host of the WCBS version of "Choose Up Sides" was Dean Miller.
When "CUS" was revived on the NBC TV network in 1956, the show was broadcast from The Hudson Theater and veteran game show host Gene Rayburn was the program's MC. The show was created and produced by the radio and TV game show producing team of Mark Goodson & Bill Todman ('The Price Is Right').