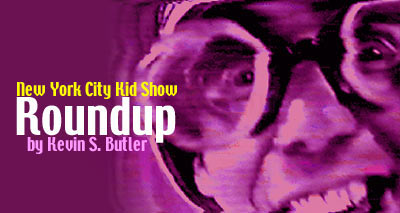 Ray Forrest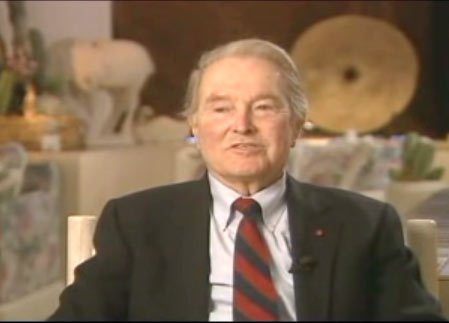 Many of the users of this website have been asking, "What happened to Mr. Ray Forrest?"
Ray Forrest hosted NYC's first and most unique kid's TV variety series 'Children's Theater,' which was seen Saturday mornings on WNBT/WRCA and finally on WNBC TV Ch. 4 in NYC from 1949 to June, 1961(?).
Sadly, Mr. Forrest passed away on Thursday, March 11, 1999 after losing his long battle with an illness.
'Children's Theater' first went on the air in 1949. Ray Forrest, a veteran radio broadcaster, created a TV series that encouraged the kids in the studio audience and the kids at home to see many places of interest, read good books, care for animals and become involved in local activities.
Mr. Forrest would write, produce and narrate his own nature films as well. More often than not, he would do his shows on location (via videotape) beginning Saturday morning, September 24, 1960.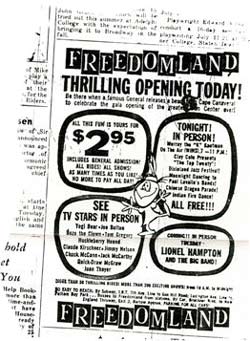 In addition, Ray Forrest aired a series of pre-taped shows from "Freedomland Amusement Park" in the Bronx giving his young viewers a chance to not only see the park but to experience events that were a part of America's history.
Mr. Forrest taped his "Freedomland" shows for a period of five weeks and they were the most popular episodes of the entire series.
"Children's Theater" also screened reruns of the color 1958 versions of "Crusader Rabbit" TV cartoons. "The Children's Theater" remained on Channel 4's Saturday morning airways until WNBC closed it down on Saturday, June 17, 1961.