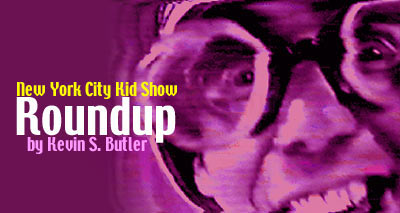 The Funny Company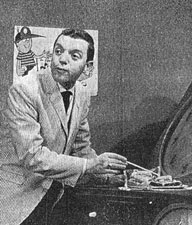 WOR Ch. 9 NYC's version of "The Funny Co." / "The Morty Gunty Show" debuted as a weekday afternoon kid's TV show on Monday, September 28, 1963.
WOR was the first NYC based station to air "The Funny Company" TV cartoons, a creation of animation producer Ken Snyder.
'The Funny Company' was an attempt to create a cartoon series that could educate via the screening of film clips from old educational films and entertain young viewers thru the misadventures of a group of enterprising kids who try to do extra tasks and solve crimes thru their own mettle.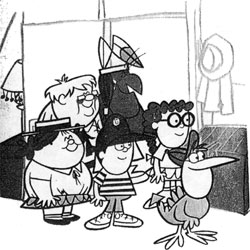 Seen weekday afternoons on Ch. 9, 'The Funny Company' featured entertainer Morty Gunty as the host/ performer and instructor. Mr. Gunty would engage clubhouse members (his studio audience) and home viewers in games, songs, stories, craftmaking, hobbies, informational segments, comedy skits and interviews with guest performers, personalities and his clubhouse members between the FC cartoons.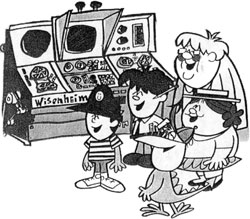 Unfortunately, the cartoons did very little to simulate any educational substance in the kids who watched the show and Mr. Gunty seemed generally uneasy as a kid's TV host.
The series continued until Thursday, May 29, 1964. On Monday, June 1, 1964, the program returned under the title of 'The Morty Gunty Show'. Despite the title change, Mr. Gunty's efforts to entertain and inform his audiences and stimulate interest in the lackluster 'Funny Company' cartoons were for naught.
WOR-TV closed the doors to 'The Morty Gunty Show' on Friday, January 1, 1965.
---
When I was twelve I was told I could perform my ventriloquism act in a talent segment of Channel 9's The Funny Company afternoon kiddie show.
So, on a cold January day in 1964, my mom, dad, younger brother and myself piled into our 1962 Rambler and drove to the WOR studios at 1440 Broadway in Times Square, where the kids on stage had to bend down to enter the clubhouse set via a fake sewage pipe.
I remember very clearly a joke Mr. Gunty made that had to be explained to me after the show. He asked the name of my dummy, and I told him, "Melvin Mazel" (my dad named the dummy; "Mazel" is the Yiddish word for "luck.")
Ever the Catskill comic, Morty quipped to an off-camera stagehand, "Mazel? Irving! He's from your parish!"
I was invited back a month later and lip synched to an Al Jolson song, "Swanee." (No black face, just white gloves). I had seen the biopic of Jolson's life, "The Jolson Story" so many times on Channel 9's Million Dollar Movie that I knew the words by heart.
In 1978 I saw Morty Gunty performing in a small nightclub in Miami, Florida. I reminded him I had been on his show and he laughed. Then he told the audience about his wife buying two "how-to" books: The Joy of Cooking and The Joy of Sex. Together, he said, they brought a brisket to climax.
In 1984 I was performing on a clubdate with Corbett Monica for a group of golfers at a country club. Mr. Monica told me Mr. Gunty had taken ill, so I wrote a get well card in white crayon on the giveaway black vinyl folder with the Funny Company name and Channel 9 logo that was given to me as a door prize back in 1964. I mailed it to the hospital, but don't know if he ever saw it. He passed away a short time later at age 55.
- Barry Mitchell
Barryfunny.com