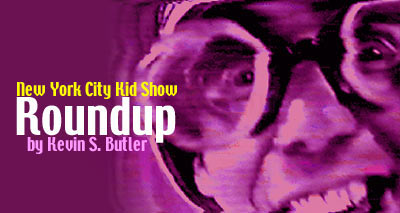 The Mighty Hercules

The Mighty Hercules Show first went on the air on Ch. 11 Monday, September 9, 1963 with John Zacherle hosting until he left the series on Friday November 16, 1963.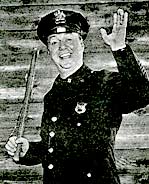 "Officer Joe" Bolton took over as the second host/peformer on Monday, November 18, 1963 and he MC'd the program until Friday, January 31, 1964.
"Captain Jack" McCarthy took over "The Mighty Hercules Show" from Monday, February 3, 1964 until Friday, September 1, 1964.
Carol Corbett was the fourth and the last host of NYC's The Mighty Hercules Show / The Carol Corbett Show from Monday, April 26, 1965 to Friday, January 26, 1968.
A Day With Doodles Weaver TV film comedies were shown along with The Mighty Hercules, Barney Google & Snuffy Smith cartoons and Gumby puppet films.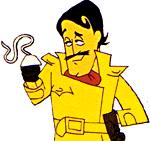 Ms. Corbett also did the voices of "Gretta Ghoulips" and "Friday" for NBC-TV's and Bob Kane/Al Brodax's Cool Mc Cool cartoon show.