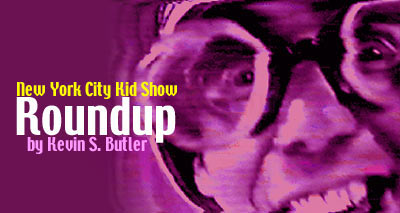 The Laurel & Hardy Shows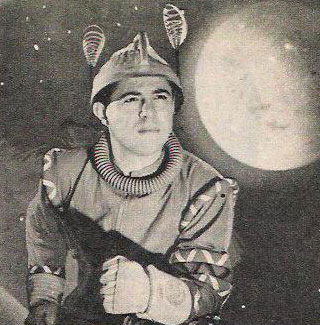 The first NYC based kids show to screen reruns of "The Laurel & Hardy" film comedies was "Space Funnies" seen Saturday and Sunday mornings on WCBS TV Ch. 2 from Sunday, July 5, 1953 to Saturday, June 12, 1955.
Actor and NYC based radio DJ Stan Sawyer engaged members of his "Space Hoppers Club" - those watching the show at home and one young man or young lady that was chosen to appear on the show via the mail. They joined "Capt. Jet" (Sawyer) in adventures in outer space, craftmaking, hobbies, stories, informational segments, games, contests and interviews with guest performers and personalities. All this was done in between the reruns of films starring Laurel & Hardy, Charley Chase, Thelma Todd, Zasu Pitts, Patsy Kelly, and Leon Errol.

Mr. Sawyer left "Space Funnies" on Saturday, June 12, 1955 and was replaced by character actor, mimic and puppeteer Joe Silver, who began his career in kids TV as a regular member of Paul Tripp's repertory company of actors on CBS TV's pioneering educational kids show Mr. I. Magination.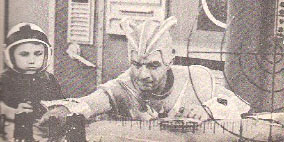 Mr. Silver began hosting "Space Funnies' on Saturday, June 19, 1955. Mr. Silver's "Capt. Jet" also performed puppet skits and created his own special visual effects with ordinary household items (a boiling pot of oatmeal served as the surface of Venus).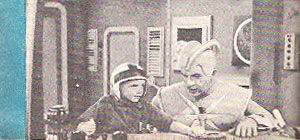 The show changed its title to "Captain Jet" starting on Saturday, October 10, 1955. The Captain entertained and informed his "Space Hoppers" in the studio and at home until the station execs forced down Captain Jet's space ship for good on Saturday, December 31, 1960.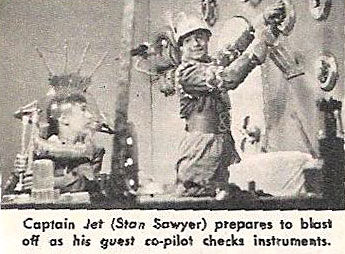 Prior to "Capt. Jet" being shot down, another NYC based TV station hired another talented and caring host/performer to take NYC kids into the wonderfully wacky world of L&H.
WPIX Ch. 11 had also been running L&H films on Saturday afternoons since the late 1950's, but without a host. By 1960, the station execs felt that someone should entertain in-between the films.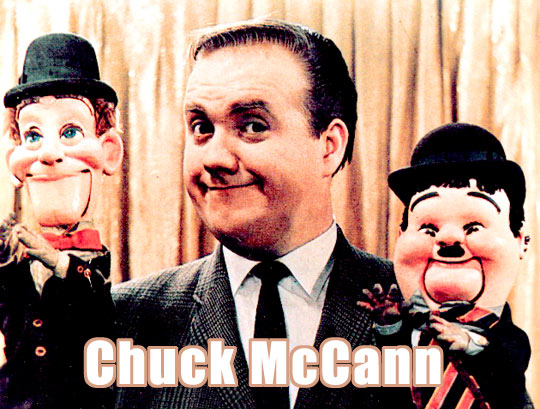 They hired a talented young clown named Chuck McCann.
Mr. McCann had been a protégé of puppeteer/puppet-maker, comic/character actor/mimic and scriptwriter/producer Paul Ashley since the early 1950's. When McCann was hired to served as Mr. Ashley's assistant on NBC's (and later ABC's) "Rootie Tootie Club"/"Rootie Kazootie Club".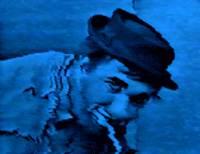 Chuck And Paul not only made "Rootie Kazootie" a hit on network TV, they also hosted their own kids show on WABD TV Ch. 5 - "Uncle Paul's Lunchtime" weekday afternoons from Monday June 11, 1956 to Friday, June 22, 1956 and "The Puppet Hotel," Saturday mornings on WNTA TV 13 in Newark, N.J. from Saturday November 28, 1959 until Saturday January 16, 1960.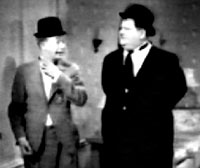 "Laurel & Hardy & Chuck" was seen weekday afternoons and Sunday afternoons on WPIX TV Ch. 11 in NYC beginning on Wednesday September 7, 1960 and Sunday October 14, 1962. Chuck would perform puppet skits (in serialized form) to introduce and end the rerun of The L&H film for that day's broadcast. The film would end on a cliff hanger note, leaving the audiences with that burning question: "What's going to happen to Stan & Ollie?". The story would be resolved either the next day or the day after.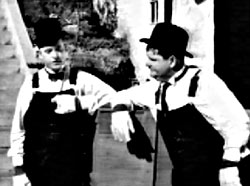 Chuck would also proved information about "the Boy's careers" with extra info provided by film historians: "Prof John" McCabe (the founder of The L&H Film Appreciation Club The Sons Of The Desert and author of Mr.Laurel & Mr.Hardy) and Al Kilgore.
Other guest performers and personalities would visit the show and would be engaged in warm and witty interviews with Chuck & Paul Ashley's L&H hand puppets. Laurel & Hardy & Chuck went off the air on Friday December 29, 1962 and on Sunday, December 31, 1962.
Chuck & Paul Ashley would screen reruns of The L&H films and "The Three Stooges", Edger Kennedy, Al Christie and Chimp film comedies, Universal/Republic movie serials, "Popeye", "Bozo", "Superman" movie cartoons along with "Abbott & Costello","Superman"and "Mack & Myer For Hire!" TV shows on their four-hour Sunday Morning comedy/variety kidult program "Let's Have Fun!".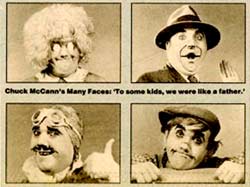 Chuck & Paul performed comedy character and puppet skits, interviewed guest performers and personalities and engaged their viewers in informational segments and contests in-between the reruns of the film comedies, serials, cartoons and TV shows.
McCann and Ashley hosted "Let's Have Fun!" Sunday mornings on WPIX TV Ch. 11 in NYC from Sunday September 18, 1960 to Sunday August 15, 1965.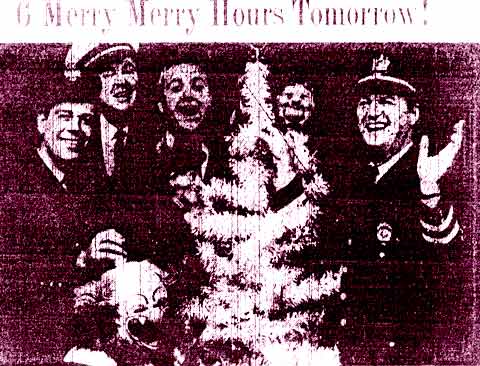 Channel 11 Christmas Party