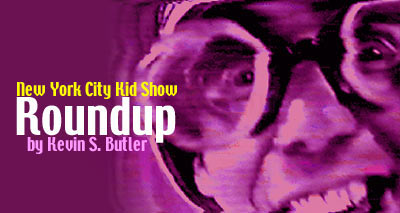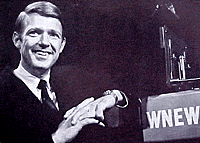 The Bob McAllister Show
On Monday afternoon, September 9, 1968, Bob McAllister brought his popular Baltimore, Md. kid's comedy show "The Bob McAllister Show" to WNEW TV Ch. 5.
Bob performed comedy character and puppet skits in a half hour show that tried to recapture the wild surreal zaniness of Ernie Kovack's show, using sight gags, pantomime and a gentle but crazy absurdity. His characters: "Salamander Dilly" (a parody of absurdist artist Salvadore Dali) would turn a blank artist easel into real life happenings (via blue screen techniques), a janitor character would take out a can of instant anything and use the item to perform his chores a lot easier,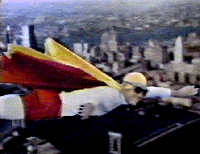 "Mike Fury" would talk about his previous superhero accomplishments in zany double talk and "The Crazy Magician" tried to perform his magic tricks with typically disastrous results, while "Seymore the Snake" puppet would comment on the bizarre goings on.

Unfortunately, the WNEW version of "The Bob McAllister Show" was not as successful as the original WJZ TV Ch. 13 Baltimore format. Bob was forced to deal with budget restrictions and time constraints which hampered his attempts to make the show a hit with NYC kids.
"The Bob McAllister Show" remained on the NYC airways until the stations execs at Ch.5 cancelled the show on Friday, September 5, 1969.
On Monday, September 8, 1969, McAllister hosted a 90 minute daily version of "Wonderama". The show (which was seen weekday afternoons on WNEW TV Ch.5 in NYC and in national syndication) was little more than 90 minutes of kids in the studio playing games and watching reruns of "The Looney Tunes" movie cartoons.
The weekday afternoon version of "Wonderama!"was not as successful as the original Sunday afternoon/Sunday morning format and was dropped on Friday, August 21, 1970, returning to its Sunday morning schedule where it continued until Sunday Morning, December 25, 1977.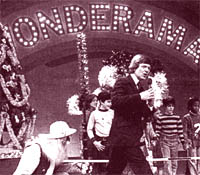 The Bob McAllister version of "Wonderama"was rerun for the remainder of the 1977/78 TV season and then replaced by reruns of "Fantastic Four", "Spiderma", "Herculoids" cartoons and "Tarzan" movies until Sunday Morning, October 5, 1980 when "Wonderama" returned as an hour-long newsmagazine and travelogue for teens hosted by Laura Condon, Alana Brown, Dwight Williams and Bobby Clark.