THEY MADE AN ALBUM?!?
10 Unexpected Discs from TV Stars, Past and Present
PART TWO / / / / by Cary O'Dell

3) I'm Your Woman—Sandra Bernhard (1985)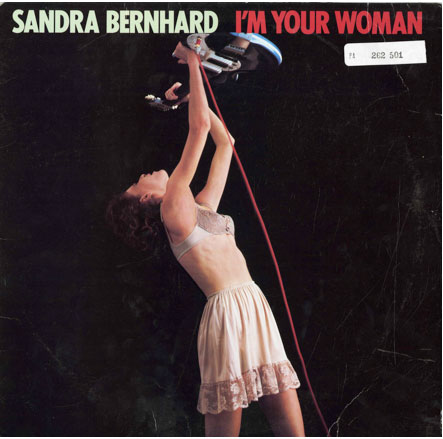 Actress and stand-up comic Sandra Bernhard has always considered herself a rock and roller and she made her first serious claim to that title with this Polygram release which mixed comedic interludes with straight-forward songs. Titles on the LP include "Everybody's Young," "Hold Me, Promise Me" and "Almost Torture." Bernhard contributed lyrics to all the album's songs. A sample from the closing cut, "Near the Top," goes:
Lauren Hutton's on TV
They put her there for me
She owes it all to me.
With Bernhard handling the lyrics, longtime Marianne Faithfull collaborator Barry Reynolds is responsible for composing most of the music.
Bernhard would later complain about the album's commercial failure on "Late Night with David Letterman." But that hasn't stopped the would-be songstress from continuing to record music and incorporating musical segments into her stage shows.
4) Twiggy—Twiggy (1976)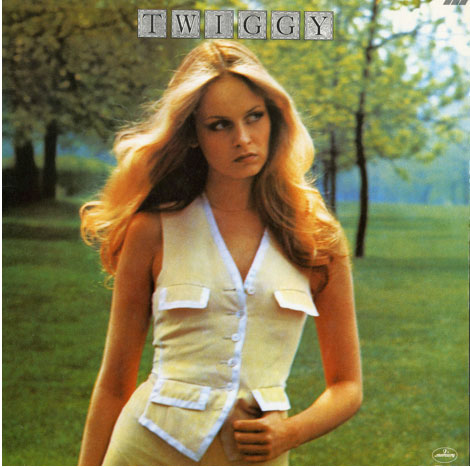 After her 1960's modeling heyday but before her reign on "America's Next Top Model," one-named fashion icon Twiggy took a stab at music stardom. This collection, put out by Mercury, includes the songs "Vanilla Olay" (written by Jackie DeShannon), "Pieces of April," and "Here I Go Again." In England, the disc sold over 150,000 copies. A follow-up recording, "Please Get My Name Right," appeared the following year. Twiggy (sometimes billed now as Twiggy Lawson) continues to sing and record and has enjoyed success on both the London and Broadway stages, notably in the show "My One and Only."
5) All I Have to Do Is Dream—Andy Gibb and Victoria Principal (1981)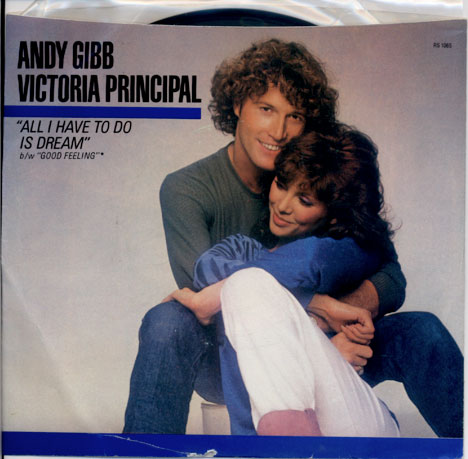 In 1981, Andy Gibb (youngest brother of the famed Gibb brothers, Barry, Robin and Maurice) was a reigning teen idol having already scored major hits with "I Just Want to Be Your Everything," "Thicker Than Water" and "Shadow Dancing." He was also involved at the time in a high-profile romance with TV star Victoria Principal, then the star of TV's top-rated primetime soap "Dallas." To commemorate their love, Gibb and Principal recorded this 45rpm single, a cover of the Everly Brothers's 1958 #1 hit "All I Have to Do Is Dream." Gibb handled all the solo parts. The song was produced by Andy's brother Barry. Sadly, neither the single nor the romance were successful. The song peaked at #51 on the charts and Gibb and Principal broke up not long after. Gibb was battling an addiction to drugs and alcohol at the time and would continue to until his death in 1988.
NEXT: Unlikely Albums by Telly Savalas, Lavern & Shirley, Muhammad Ali, Bill Cullen, and Cheryl Ladd.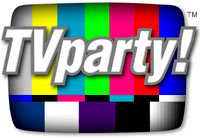 CLASSIC TELEVISION BLOG
THEY MADE AN ALBUM?!?
10 Unexpected Discs from TV Stars, Past and Present
PART ONE / / / PART TWO / / / PART THREE
Yes, most of us are already aware that the likes of William Shatner, John Travolta and various "Brady" kids have all had their dreams of musical greatness and have all put out albums of their warblings at one time or another. But… they are far from alone in the world of surprising others who have also attempted to parlay their notoriety or fame in one field into the world of the recording arts.
Your host - Billy Ingram is one of the nation's top Pop Culture Gurus and expert on classic TV.

Seen on VH1,
Trio & Bravo!
Past TV Blog Entries: Auditioning For Game Shows / Louie / George Reeves Suicide / Dark Shadows / Jack Benny / Groucho / Night Gallery / TV Remakes / Bob Hope / Little Rascals Silent Shorts / Fanny Brice / Tommy Bond / Discovered George Carlin Routine / John Wayne Loves America / Kenneth Williams / Dating Game / Sunday Morning TV / 1950's The Big Show / Saturday Morning TV Memories/ Batman TV Show / Rusty Warren / LaWanda Page / Brother Dave Gardner & Jerry Clower / Nipsey Russell / Sonny & Cher Outakes / My Mother the Car / 1961 CBS Fall Shows / Tommy 7 / 1973 CBS Fall Shows / Bowery Boys / KCBU Tribute / Chuck McAnn / Jackson TV Show / 1970's TV Game Show Fails / Remembering Vivian Vance / Star Trek Bloopers /William Shatner Sings on Daytime TV in the 1970s / The Great Timmie Rogers