THEY MADE AN ALBUM?!?
10 Unexpected Discs from TV Stars, Past and Present
by Cary O'Dell

6) Laverne & Shirley Sing—Penny Marshall and Cindy Williams (1976)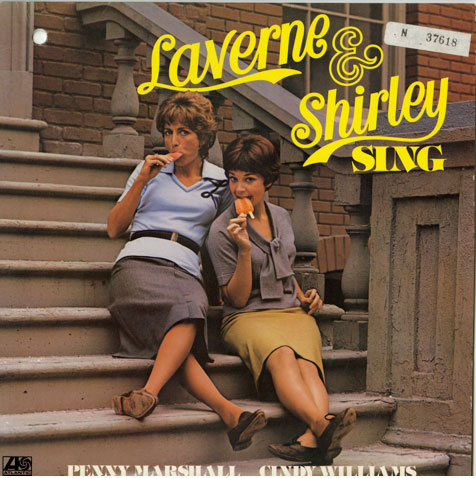 As we've seen with Shatner, apparently success on television is enough reason to entice a record company to put out an album. Certainly this was the case with this 1976 recording by TV's "Laverne & Shirley," Penny Marshall and Cindy Williams. In keeping with the show's timeframe, this Atlantic release is heavy on '50s and '60's hits like "Da Do Ron Ron," "Chapel of Love," "I'm Walkin'" and (again) "All I Have to Do is Dream." Marshall and Williams handle all the vocals themselves with the assistance of Melissa Manchester and Diana Canova acting as back-up singers. Musical coordination is credited to Michael McKean, better known for playing Lenny on "Laverne & Shirley."


7) Cheryl Ladd—Cheryl Ladd (1978)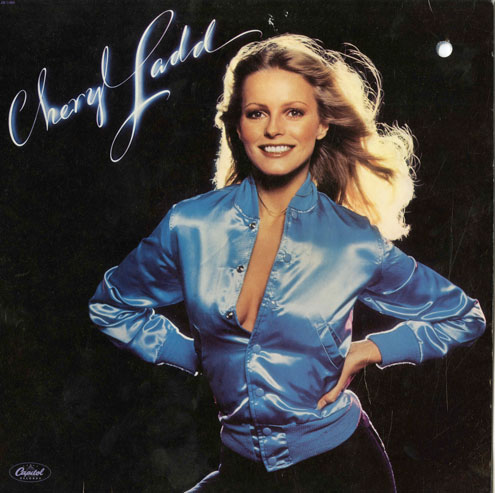 Television fame no doubt also played an important role in this 1978 Capitol release by "Charlie's Angels" star Cheryl Ladd. Released one year after she replaced Farrah Fawcett on the hit ABC series, Ladd's album includes the single "Think It Over" which climbed to #34 on the charts in August of '78. Other songs on the album include tunes written by Barry Mann and Cynthia Weil, including her take on "Walking in the Rain." Previously, Ladd had been the speaking and singing voice of Melody on "Josie and the Pussycats." Later, Ladd would star in the revival of "Annie Get Your Gun" on Broadway.
8) Bill Cullen's Minstrel Spectacular—Bill Cullen with the Endmen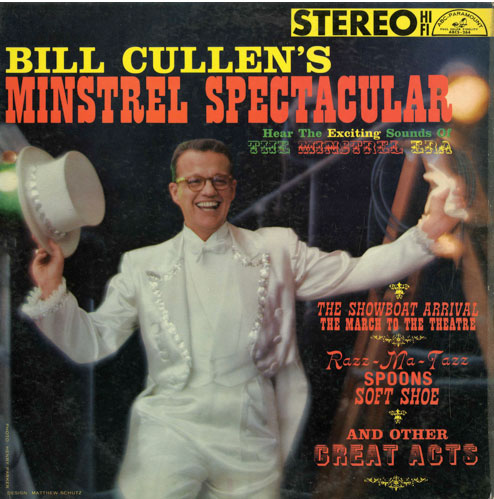 Though best known for his hosting of game shows (including the original "The Price is Right"), Bill Cullen once turned musical for this recorded entertainment slash history lesson. Released in 1963 over ABC-Paramount, "Bill Cullen's Minstrel Spectacular" attempted to replicate (and white wash) a late 1800's entertainment via some vintage music and some spoke word narration written by Jay Franklin Jones. Musical selections included on the LP are: "Shine On, Harvest Moon" and many Stephen Foster tunes including "The Glendy Burke," "Beautiful Dreamer," and "Old Folks at Home."

9) The Adventures of Ali and His Gang vs. Mr. Tooth Decay—Muhammad Ali & His Gang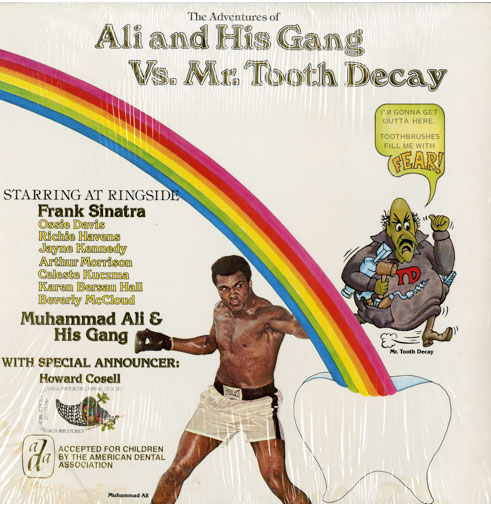 Elevating the fight against bad oral hygiene to new and epic levels was the goal of this 1976 album whose eccentric talent pool is matched only by its bad cover design. "The Greatest," with a little help from his friends (including Frank Sinatra!), does indeed take on tooth decay in this album produced—perhaps not surprisingly—by St. Johns Fruits & Vegetable Productions of Beverly Hills, California. Along with its 38-minute disc, the album package also included a full-color poster and a fold out brochure/lyric sheet featuring the words to "Ali's Fight Song":
We'll punch the pain out of cavities,
We'll KO Willie Plaque
We'll beat the bad from brushing habits,
We'll finish Sugar Cuber off in nothing flat!
10) Telly—Telly Savalas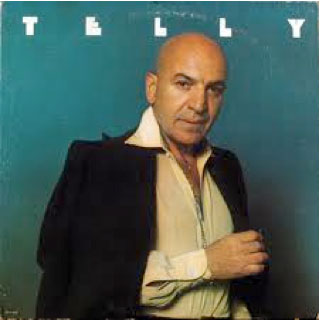 Who loves you baby? The music industry—or at least MCA records—loved TV's "Kojak" in 1974 with the release of this LP. One of several issued by Mr. Savalas during his career heyday, this compilation includes the star's treatments of "You've Lost That Lovin' Feelin'," "How Insensitive," "You and Me Against the World" and "Help Me Make It Through the Night." At a brisk full playing time of 28 minutes, the album can't help but leave you wanting more…which Mr. Savalas delivered in subsequent years with the LPs "Telly Savalas" and "Who Loves You Baby?"
THEY MADE AN ALBUM?!?
10 Unexpected Discs from TV Stars, Past and Present
PART ONE / / / PART TWO / / / PART THREE