TV STUFF
I just read where Mitch Miller of Sing Along With Mitch passed away, he was 99.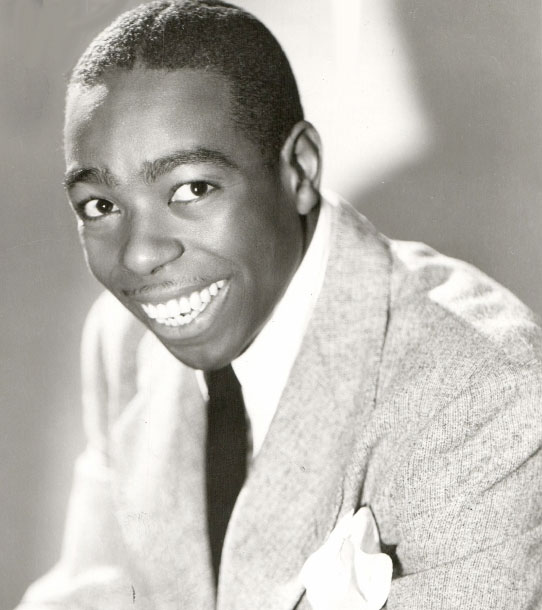 Norman Scott writes about the legendary comic Timmie ("Oh Yeaaaaaah!") Rogers: I was fortunate to have spent a few years hanging out with Timmie Rogers, where he would hold court at "Frank n Hanks" on Western between 5th and 6th in Los Angeles. He was quite old.... as he was fond to say "How old am I? I'm older then pussy"... His father was a chef on ships, came to America (I believe from West Africa originally) and was a successful chef here. Timmie came up with Sammy Davis Jr. (there is a picture of Mr. Davis and Mr Rogers at Hank n Franks). He did start in Vaudeville... as a dancer. Then he moved to comedy and songwriting. He told me that he owned the publishing rights to the songs that he wrote (including songs for Nat King Cole among others)...
I know that he was proud of his place as a groundbreaker in entertainment. He was a black entertainer who never backed down. I think that the death of his wife a few years before I met him left him quite lonely. He was truly a great man.
From the NBC press release: Betty White revealed to Jay Leno that fellow Emmy nominee, Tina Fey, sent her a bouquet of flowers with a card that read: "Dear Betty, congratulations on your nomination. Please try to mention my name in your acceptance speech. Love, Tina Fey."
White also talked about how she was poised to become the first woman on NBC's "Today." "They asked me if I would do this morning show that they had, the 'Today' show actually, and I said no. Well they made all kinds of offers," White continued, "I still couldn't quite see that, so I thanked them very much. And they finally had to get somebody and they had to make do with Barbara Walters."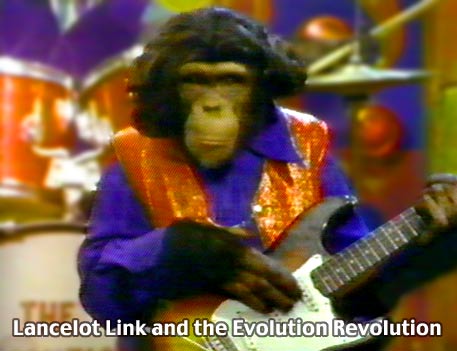 Henry R. Kujawa writes about our look at The Evolution Revolution album: Great article! What a kick to learn the show had connections to GET SMART and The Grass Roots.
I've had a copy of the LP since the mid-70's, and back in 2004 transferred it to CD. (Before I figured out how to really clean up the tracks, but it's not in bad shape for very-used vinyl.)

Something nobody seems to mention is, at least a year before the show debuted, there was a short theatrical film that accompanied the feature THE COMPUTER WORE TENNIS SHOES that was more-or-less the pilot for LANCELOT LINK: THE MAN FROM C.H.I.M.P. I still remember when the show debuted being surprised they'd changed the name of the good-guy agency to A.P.E.
A couple facing foreclosure was packing up some stuff when they ran across a copy of Action Comics #1 - the holy grail of comic books - and they expect to get $250,000 in auction for the find.
Wednesday, August 4, 2010 - 7:51am
WOULD YOU LIKE TO RESPOND


LAUREL & HARDY & CHUCK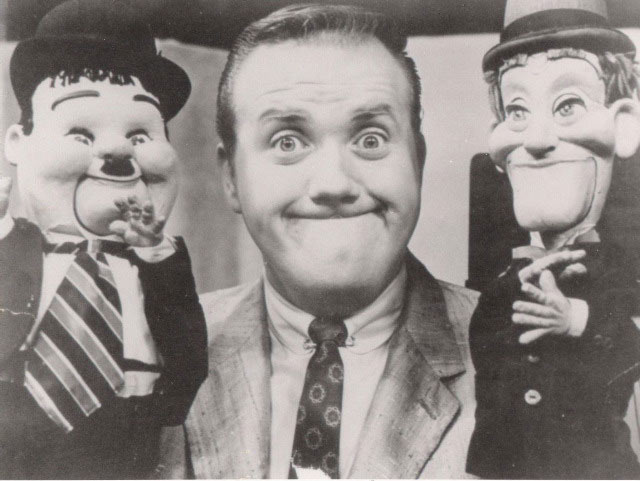 Kevin Butler writes about a connection between Stan Laurel and television that you may not know about: September 7, 2010 marks the 50th anniversary of the debut of one of NYC TV's most popular and creative film comedy wraparound shows - Laurel & Hardy & Chuck.
Although Laurel & Hardy films had been seen on WCBS 2's weekend kid's show Space Funnies / The Captain Jet Show (which starred Stan Sawyer and Joe Silver from 1953 to 1960) it was WPIX's weekday and Sunday afternoon program that made the cinematic antics of Stan & Ollie a hit with NYC's kids and adults.
There has been some confusion as to how the show came about. Chuck McCann has stated that Channel 11 screened the L&H films during rainouts of the NYC Yankees baseball games and that they were poorly edited. Hence, they were never shown complete.
Director Herb Holmes was contacted by Chuck's agent to set up an audition for his client; the agent spoke highly of McCann's talents as a comic/character actor/mimic and puppeteer, of his knowledge of L&H's work and his love for the boys.
Mr. Holmes arranged for an audition and he and the other station execs were pleased with Chuck's talents and they decided to have him host reruns of the L&H films on a new daily program where he would manipulate Laurel & Hardy puppets in serialized comedy skits to introduce the films and wrap up the broadcasts.
However, in my interview with Chuck's head puppeteer/puppet maker/comedy assistant and friend Paul Ashley (which was conducted at Paul's home in New Rochelle, New York in March of 1979) he recalled that WPIX TV's film director Fred Thrower tried to get Paul to audition for the hosting job of the L&H film TV series.
Ashley, who was then working with a group of artists to help finish the rides and attractions for the Freedomland USA amusement park, turned down the offer. He suggested that Chuck would be the better choice to MC the program. "I called him (on the phone)," Ashley recalled, "And I said to him 'Chuck come down here, get the L&H puppets and go see Fred Thrower at WPIX and I'm sure that you'll get the job.' He came down here, got the puppets, and he went to the Channel 11 TV studios and he puppeteered the entire audition from the floor of the TV studio and he got the job".
The show debuted on Wednesday afternoon, September 7, 1960 and became a hit with NYC's viewers both young and old.
Chuck had promised Stan Laurel personally that the films on the show would never be edited to the point of losing their continuity.
Since Paul Ashley was unavailable to work with his partner on the program Chuck worked alone. However, he did get help from Stan Laurel in the creation of the show's skits.
Chuck would write up the scripts and then mail them to Stan who would go over the scripts and send them back with his suggestions written in the margins. After each show's broadcast Chuck would call Stan on the phone to tell him how the show went.
Besides showing the films in their entirety, Chuck would also provide information about the lives and careers of the boys and do interviews with visiting guest performers and personalities. The series became so popular that McCann created and maintained for a time a "Laurel & Hardy & Chuck Fan Club" which had a lot of loyal members in the NYC/NJ/CT viewing area.
By the fall of 1962 Chuck added a Sunday afternoon version of the series which aired briefly for three months on TV 11. Laurel & Hardy & Chuck continued until the show ended on Sunday afternoon December 31, 1962. The L&H film comedies would continue to be seen on WPIX TV on McCann's second TV series Let's Have Fun.
Tuesday, August 3, 2010 - 10:10am
WOULD YOU LIKE TO RESPOND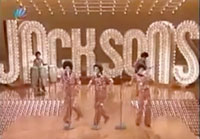 THE SUMMER OF '76
That was when The Jacksons debuted on CBS, a half-hour variety show starring Michael along with his brothers and sisters. The Jackson 5 had just left Motown for CBS Records so a 4 week CBS TV show was good synergy. It was also a chance to debut the group's new name and introduce younger brother Randy who replaced Jermaine when he chose to stay at Motown.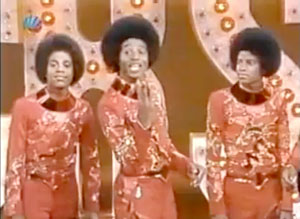 Not that Michael particularly wanted to do the musical comedy series, he was already looking ahead to a time when he would shed the unnecessary background singers and go out on his own. By this point it was obvious to everyone that Michael was carrying the group even if his most recent solo album in 1975, Forever Michael, failed to hit.
Here's a bit from the fourth and last episode of the summer series. Note the groovy but already dated looking outfits. Were the Jacksons using their tour outfits for the show? They had some hideous, gaudy getups during this period.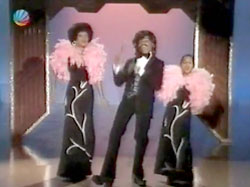 The Jacksons did so well in the ratings the series was picked up as a mid-season replacement but the summer sizzle was gone and so was the show in just a few weeks. No wonder, with the lame skits and feeble guest stars like Ed McMahon, Joey Bishop, John Byner and the like. What were they doing on a show hosted by The Jacksons?
The group was even reduced to singing Andrews Sisters tunes and other 1940's ditties. Brighter spots came when the group performed their hits and on an episode that guest starred Dom DeLuise and Muhammad Ali. David Letterman also appeared a couple of times as a standup. Here's the opening to a second season show with guest Redd Foxx.
Sunday, August 1, 2010 - 2:23pm
WOULD YOU LIKE TO RESPOND
ONE OF MY FAVORITE MAGAZINE COVERS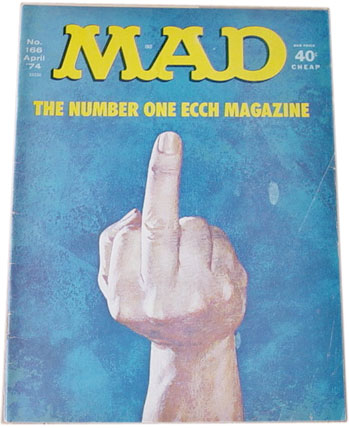 Mad Magazine #166, April of 1974 - It was extremely rare for a Mad cover not to feature Alfred E. Newman, this is one of those exceptions. I grew up in the South and I never saw this on the stands. That's because some distributors around the country found it so offensive they refused to put it out for sale.
What was Mad publisher Bill Gaines thinking? He was doing something right - Mad's circulation peaked in 1974 with more than 2 million copies a month flying off the shelves.
Gaines also proved he could still shock the nation, just as he did twenty years earlier with comic book covers like this one drawn by Wally Wood.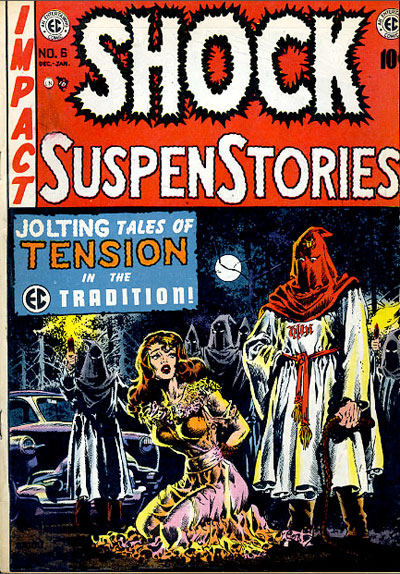 Saturday, July 31, 2010 - 10:26am
WOULD YOU LIKE TO RESPOND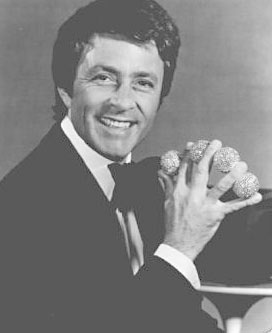 FROM THE FALL OF 1973
There was a show that debuted in the fall of 1973 that I thought was pretty darn good called The Magician starring Bill Bixby, previously seen on The Courtship of Eddie's Father.
The Magician was one of those lightweight Universal TV mystery shows (think Columbo) but the combination of filming at The Magic Castle in Los Angeles and the fact that Bixby actually learned the tricks he performed on the show made this production a standout. Granted, the magic tricks were nothing spectacular but I enjoyed the way Bixby's character would use slight of hand or flash paper to elude his captors - man, I wanted some of that flash paper! And the '73 Corvette with a phone installed was pretty nifty to this teen as was the trippy opening title sequence. (Read about The Magician.)
Saturday, July 31, 2010 - 10:00am
WOULD YOU LIKE TO RESPOND
Read more TV Blog entries here!