MICROWAVE PIRATES!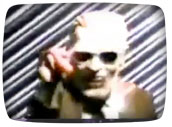 Was it terrorism or tackiness? It's the anniversary of the hijacking of Chicago's airwaves when a nutter in a Max Headroom mask broke into WGN's signal during a newscast for a brief period. It got even weirder when Max returned on the PBS station to berate liberals and "newspaper nerds" before finally drop trou and taking a flyswatter to his bare behind. During Dr. Who no less, was nothing sacred?!? You can read about that and other times your TV was hijacked here.
Tuesday, November 23, 2010 - 8:50am
WOULD YOU LIKE TO RESPOND?
PEOPLE LIKE LISTS
Best Selling Christmas DVDs 2010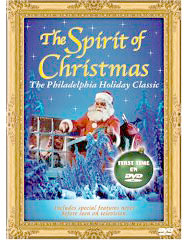 Every Christmas holiday season I start seeing brisk sales for Holiday related DVDs (we referred 80,000 users to Amazon last December). Here are the 10 best-selling Christmas DVDs through TVparty! so far this year, keep in mind it may not reflect overall sales since our readers are focused on classic television.
1. The Spirit of Christmas: The first three DVD collections on this list I covered in an article on Christmas Specials at dtvusaforum.com, this is the herky jerky puppet film produced by Bell Systems in 1950. This was last year's best-seller.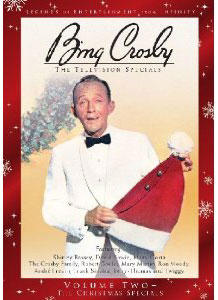 2. Bing Crosby - The Christmas Specials: The first two of the four Bing specials in this collection are Christmas specials by default, the first from 1961 ends with a nice version of White Christmas but that's it for the holidays. The second from 1962 was a Christmas eve broadcast with a bright carol medley otherwise it has little to do with the yuletide season. But the others are what I remembered Der Bingle's shows to be about - tons of fake snow and impeccable renditions of the classic Christmas carols I love.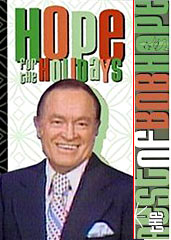 3. Hope for the Holidays: Video montage with comedy highlights from Bob Hope's many Holiday specials over three decades, loaded with cheesy guest stars.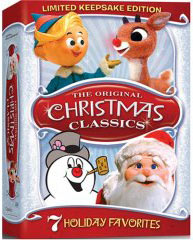 4. The Original Christmas Classics (Rudolph the Red-Nosed Reindeer/Santa Claus Is Comin' to Town/Frosty the Snowman/Frosty Returns/Mr. Magoo's Christmas: The Rankin-Bass animagic creations we all loved as a kid. The crazy thing is they've lost none of the magic they contained, kids love them today as much as we did. That's a pop culture rarity.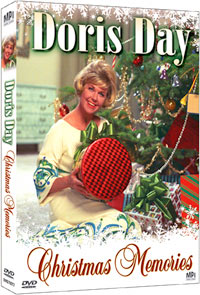 5. Doris Day - Christmas Memories: Three Holiday themed episodes from Doris Day's charming TV sitcom along with lots of fab musical extras and a sampling of Doris' 1952 Christmas radio broadcasts.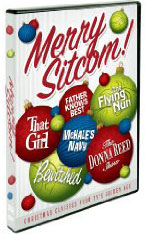 6. Merry Sitcom! Christmas Classics from TV's Golden Age: A classic sitcom lovers buffet with episodes of Father Knows Best, The Donna Reed Show, McHales Navy, Bewitched, That Girl, Window On Main Street, and The Flying Nun.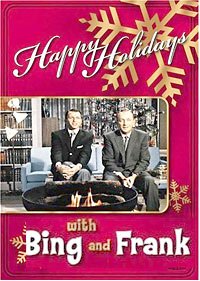 7. Happy Holidays with Bing & Frank: This can be found on the afore mentioned Bing Crosby collection as an extra and it's my favorite holiday musical celebration, actually an episode of Frank's short lived 1957 series. Two amazing performers at their peak performing the Christmas perennials they're famous for. You can't beat this for getting into the Holiday spirit!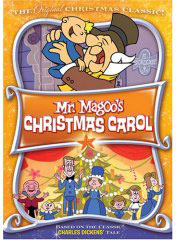 8. Mr. Magoo's Christmas Carol: The first and possibly best of the great animated Christmas specials debuting in 1962 (Rudolph came along two years later) with songs written by Broadway's Jules Styne (Gypsy, Funny Girl).
9. Holiday TV Classics: More festive TV with episodes from The Adventures of Long John Silver, The Beverly Hillbillies, The Red Skelton Show, Dragnet, Sherlock Holmes and Racket Squad. Public domain stuff.

10. TV Sets - Christmas Treats: How the sitcoms celebrated the Holidays including I Love Lucy, The Honeymooners, Andy Griffith, Brady Bunch, Taxi, Family Ties, Frasier, and Wings. From the fifties to the nineties, this one really spans the decades!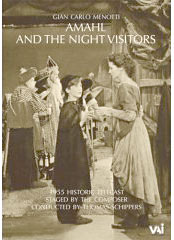 Just missing the top ten: The Andy Williams Christmas Show Live from Branson, Sonny & Cher Christmas Collection, A Classic Christmas - The Ed Sullivan Show, Bob Hope The Vietnam Years, Frosty's Winter Wonderland/Twas the Night Before Christmas, Menotti - Amahl and the Night Visitors, Peanuts Holiday Collection, Garfield Holiday Celebrations.
Tuesday, November 23, 2010 - 11:59am
WOULD YOU LIKE TO RESPOND?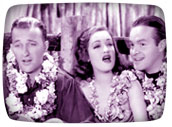 EARLY CHRISTMAS
I reviewed the new Bing Crosby Christmas specials on DVD a while back so let's listen to Bing's radio Holiday celebration with guests Bob Hope and Dorothy Lamour broadcast the day after Christmas 1951. This was back when Bob Hope was funny.
Tuesday, November 23, 2010 - 10:32am
WOULD YOU LIKE TO RESPOND?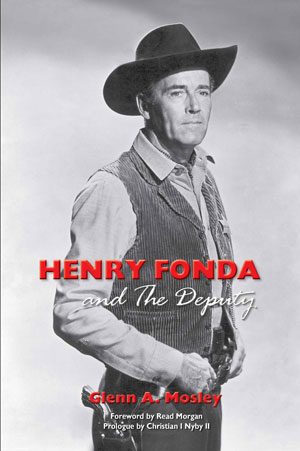 HENRY FONDA'S TV SHOW?
Sorry about the light blogging lately it's been really crazy. I'm off today to audition for a role in an established TV series which, where I live, means traveling.
In the meantime I have an interview with Glenn Mosley author of 'Henry Fonda and The Deputy' and we discuss Fonda's little known western television series. Get hip to it, a new DVD set collects that series in it's entirety.
If sales through TVparty are any gauge (and it usually isn't) the Bing Christmas Specials set is a massive hit.
Thursday, November 18, 2010 - 6:19am
WOULD YOU LIKE TO RESPOND?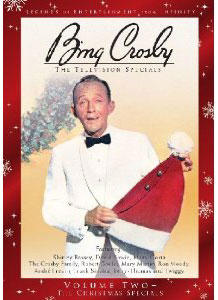 HOLIDAY DVD REVIEW
Bing's first Christmas special is considered to be his December 1961 hour but, surprisingly, there are few holiday carols performed on the broadcast. Filmed in London, the black & white picture shimmers with luster and detail as Bing tours the city and indulges in a long, lukewarm comedy storyline and a medley of songs about tea with British performers Terry-Thomas, Marian Ryan, Dave King, Ron Moody and Miriam Karlin. Shirley Bassey is also on hand to belt a few swinging torch tunes and Bob Hope pops in for a cameo.
It's a stretch to consider this a bona fide Christmas special but Bing does close the proceedings with a moving version of 'White Christmas' so we won't quibble.
Bing's 1962 Christmas Eve broadcast with guests Mary Martin and Andre Previn, also on disc one, was the first color hour from Der Bingle and it's also light on the holiday cheer save a wonderful medley of carols to close out the hour. Still, it's a classy blend of jazzy production numbers and musical mashups and well worth watching. Outtakes from this special can be found on this disc as well, with alternate song takes and a musical number by Mary Martin that was cut. Fantastic!
A real Christmas treat completes the first disc - the 1957 Holiday episode of The Frank Sinatra Show with guest Bing Crosby - a festive, wall to wall songfest with all the familiar holiday classics sung to perfection by two iconic voices of the season.
The two specials on the second disc are closer to what I remember the Bing Christmas specials to be with copious holiday medleys with snowy sets festooned in holly and (sometimes awkward) appearances by the Crosby family.
The picture and sound quality varies, 1962 was awfully early for color TV after all, but it's safe to say these specials are sure to bring back that Christmas magic we enjoyed as kids, huddled in front of the TV watching Bing with the family. Now you can begin that yearly tradition all over again.
Tuesday, November 16, 2010 - 11:48am
WOULD YOU LIKE TO RESPOND?
FRIDAY FOR TV LOVERS
Justin Kaplowitz writes: Saw the article on the Star Wars Holiday Special and I thought you would be interested in seeing this.

It's a 20+ minute review of the special presented by one of my favorite internet comics, Doug Walker (A.K.A. "The Nostalgia Critic"). Parental Discretion Advised.
They're casting a TV show featuring real people who love TV. It's a one day shoot in San Francisco for fans of the following shows:
- Hoarders (who must also be a hoarder)
- Dexter
- Bridezillas (who must also be a bride-to-be)
- Deadliest Roads (who must also be a tricker driver)
- Disney Fanatic
- Little Miss Perfect (must also be a pageant mom)
- Nurse Jackie (must also be a nurse)
- Anthony Bourdain: No Reservations (must also be a chef)
- Gene Simmons: Family Jewels (must also be a Kiss fan)

- Must be available to audition Monday Nov 15 in San Francisco
- Callbacks Nov 17th in San Francisco
- Shoot Nov 18th in San Francisco
- Should send a photo, the name of the show you are fanatic about and a short description of why you should be cast to rlcasting6@gmail.com
- Pay is $200 for shoot day

There's a Lucy-Desi contest for those looking to get married soon: One couple will be chosen by MediaOneBridal, Lucy-Desi & web site viewers from couples selected by MediaOneBridal.com and the Lucille Ball-Desi Arnaz Center through an application process (October 2010- December 8, 2010.) The winning couple will be selected on February 14, 2011. What will they get? "On July 30, 2011, the very deserving bride and groom, along with 50 of their closest friends and family, will win an all inclusive 1950's, Lucille Ball inspired wedding ceremony at the world famous Tropicana Room and a glamorous cocktail reception at the chic Desilu Playhouse and Museum. All located in the Lucille Ball's hometown of Jamestown, New York. Also included is a romantic 7 night honeymoon to thrilling Niagara Falls USA . Over twenty-five of Media One Bridal's premiere wedding specialists from Lucy's hometown will create thirty five signature pieces (a glamorous 1950's wedding gown,bridesmaids dresses, tuxedos, hairstyles& makeup, cocktail party cuisine, signature liquor drinks and much more) specifically for this event." Sounds delish!
Did you know William Shatner & Leonard Nimoy appeared on Pyramid together in 1977?
Friday, November 12, 2010 - 8:40am
WOULD YOU LIKE TO RESPOND?
NEW
Oh, this is exciting - Kukla Fran & Ollie is finally coming to DVD - with the very first release of 20 shows from 1949-1954. The initial DVD run is being limited to 1,000 copies, so you better get your copy now! There's a You Tube channel with clips from the DVD.
Jay Blotcher has an article abbout the ground breaking TV movie A Touch of Frost, it's the 25th anniversary of the first broadcast. Aidan Quinn and the director John Erman talk about what impact the film had on their careers.
Just finished watching The Tudors season 4 on DVD - a winner to the end, what a sublime experience that series was!
Thursday, November 11, 2010 - 8:10am
WOULD YOU LIKE TO RESPOND?


Read more TV Blog entries here!