FAMILIAR VOICE SILENCED
Kevin Butler writes: We lost radio and TV broadcaster Charlie O'Donnell, he died on Sunday night October 31, 2010 at his home in Sherman Oaks, Cal. He was 78 years old, there were unconfirmed reports that he succumbed to a heart attack.
Mr. O'Donnell was the announcer for The Beatles memorable performances at The Hollywood Bowl in 1965 and at Dodgers' Stadium in 1966. he also server as the announcer for Pope John Paul The II's visit to The Universal Amphitheater in 1987 and he was the announcer on numerous tv game shows.
He lent his voice to "The Wizard Of Odds" with Alex Trebek, "Everybody's Talking", "The Parent Game", "The Dating Game", "Tic tac Dough", the 21st century syndicated version of "To Tell The Truth" hosted by the series' last MC John O'Hurley and "Crosswits" with Jack Clark.
He may be best remembered as the announcer of Dick Clark's version of AB's "American Bandstand" which he worked on for ten years and "Wheel Of Fortune" with Chuck Woolery and Pat Sajak. Mr. O'Donnell also worked on the 40th and 50th anniversary tributes to "American Bandstand" and ABC TV.
Wednesday, November 3, 2010 - 12:49pm
WOULD YOU LIKE TO RESPOND?
THIS AND THAT
Oh by gosh by golly, over at dtvusaforum.com I have a rundown of the pre-1965 Christmas specials currently available on DVD. From A Visit From Santa to Amos 'n' Andy to Andy Williams - you might be surprised at how few of the classic variety specials we enjoyed as kids are existent. I mentioned earlier the new, first ever collection of Bing Crosby holiday specials that arrives on DVD on Monday, that's one I'd like to see.
There's a new episode up of the cool web series The Hive.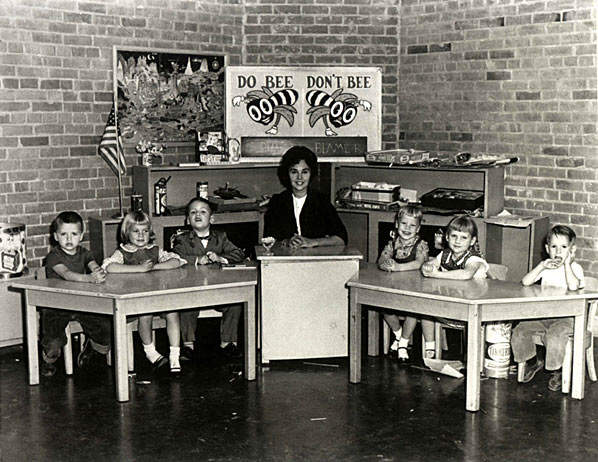 Ben Tyler writes: You have a photo posted of me on Romper Room in 1962 with Sherri Chessen in Phoenix, AZ. I sent it to you about 2 years ago.
I thought you might be interested in seeing that last year Miss Sherri and I met up again. This is me with Miss Sherri at her daughter's home in Scottsdale, AZ. It was a delight to see her again.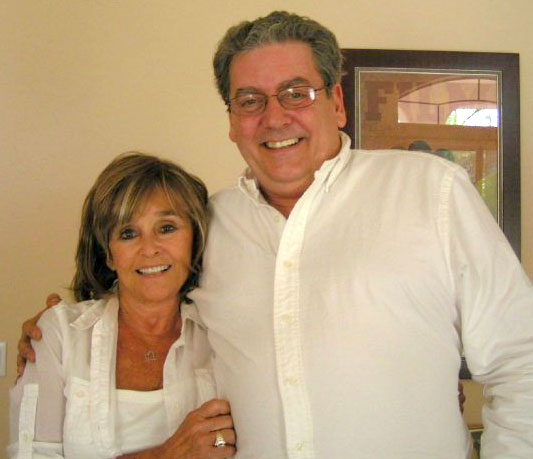 Kevin S. Butler writes: Actor and singer James Wall, who was the stage manager of "Captain Kangaroo" and "60 Minutes" and the performer who played Mr. Baxter the school teacher on "Captain Kangaroo" died at his home in NYC on Wednesday October 27, 2010. He was 92 years old and he had been suffering from a long illness.
A veteran vaudeville and stage performer Mr. Wall had appeared on Broadway with such performers as Ricardo Montalban, Gloria De Haven and Bea Arthur. He began his TV career working with Walter Cronkite, Dick Enberg and Dan Rather.
It was during his tenure with Mr. Keeshan's pioneering educational kids TV show that he suggested that the program feature "either a black child or a black adult" with the cast. For a time Keeshan and his troop refused this idea but by 1968, with the need to add more ethnic diversity on many TV shows including children's programs, Keeshan accepted Wall's concept. Wall asked to audition for the show with the understanding that he could still maintain his stage manager's position on both "60 Minutes" and "Captain Kangaroo" He not only played the gentle, soft spoken instructor Mr. Baxter starting in 1968, he also played many other characters in skits and educational segments including a memorable performance as the singing showman who hires away The Dancing Bear from two ne'er do well street musicians (played by Keeshan and Hugh Branum). (The Dancing Bear was played by the show's head puppeteer/puppet maker and comedy relief Gus 'Cosmo' Allegretti).
Mr. Wall left "Captain Kangaroo" ten years later and continued to work on "60 Minutes" until last year. He also oversaw CBS TV's broadcasts of NFL football playoffs and the US Open tennis matches.
In 1994 he was honored by The Director's Guild Of America with a Lifetime Achievement Award and in 1999, he was interviewed for The TV Academy's Living Archives. He was also interviewed by CBS TV News in 2004 to express his sadness over the passing of the man who played Captain Kangaroo Bob Keeshan.
Tuesday, November 2, 2010 - 9:36am
WOULD YOU LIKE TO RESPOND?
JOHN WAYNE BLOGGING
In my opinion, John Wayne is / was the greatest movie star of all time. In terms of personality, box office, longevity and public adoration he may never be topped though Harrison Ford and a couple of other moderns may come close.
Another Hollywood legend, Lee Marvin, spoke about working with Wayne and John Ford in this excerpt from an interview with John Gallagher who really knows his stuff. This was recorded a year before Marvin's death; what a great star he was and he kept his rugged good looks to the end it appears.
On a lighter note, John Wayne won the Cecil B. DeMille Award in 1966, presented by Dean Martin. Watch as Jerry Lewis touts his upcoming movie with Woody Allen... which never happened.
Friday, October 26, 2010 - 7:06am
WOULD YOU LIKE TO RESPOND?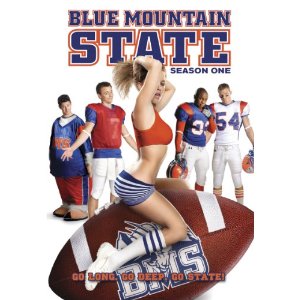 WORKING BLUE
My interview with Darin Brooks is up at dtvusaforum.com - check it out, Darin's one of the hot up and coming Hollywood stars and he's a really nice guy to boot. Besides starring in Days of Our Lives and now Blue Mountain State on SPIKE Darin can be seen in the web series Miss Behave as Blake Owens; that series cast other hot young soap stars like Jillian Clare, Patrika Darbo, and Jacee Jule as well.
Blue Mountain State is available now on DVD and, after watching the debauchery he indulges in, I asked Darin if time spent on the Soaps helped him with his current role: "Oh, yeah. You know, once a week somebody was in bed with with somebody else. It's a great jumping off point." See an earlier TVparty! Blog post below for an audio excerpt.
Just for fun, here's the opening for Days of Our Lives, the version used from 1972-1993.
Tuesday, October 26, 2010 - 7:06am
WOULD YOU LIKE TO RESPOND?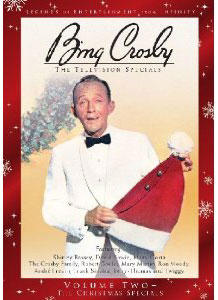 GREAT NEW CHRISTMAS RELEASE
From the press release: Once again, the Bing Crosby Archive digs deep into the vault to release a treasure trove of rare and unreleased material guaranteed to satisfy fans of Der Bingle. And what better time of the year than Christmas, because as everyone knows, no Christmas celebration is complete without that warm Crosby tone casting a glow on the proceedings.
Infinity Entertainment Group's BING CROSBY: THE TELEVISION SPECIALS – Volume Two: The Christmas Specials showcases Bing's beloved holiday shows, all of which are making their DVD debut. Included in this premiere, four-hour plus, two-disc collection are Bing's first holiday special; his first color special; Bing Crosby and the Sounds of Christmas from 1971 and his final special, taped just five weeks before his death in 1977, Bing Crosby's Merrie Olde Christmas, which features the iconic duet of The Little Drummer Boy/Peace on Earth with David Bowie. All four specials are presented in their original uncut form. Bonus Material includes: Happy Holidays with Bing and Frank Show, a 1957 holiday episode of The Frank Sinatra Show filmed in color, and out-takes from the 1962 Bing Crosby Christmas special with Mary Martin.
Monday, October 25, 2010 - 7:55am
WOULD YOU LIKE TO RESPOND?


Read more TV Blog entries here!