Wayne Hicks'
Standup Comedy Blog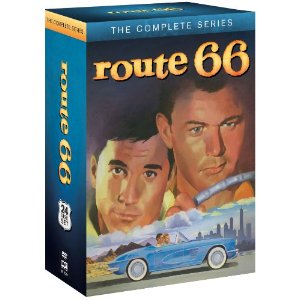 ---
Latest TVparty
Classic TV Blog Entries
TV BLOG - 178
TV BLOG - 177
TV BLOG - 202
TV BLOG - 201
TV BLOG - 200
TV BLOG - 199
TV BLOG - 198
TV BLOG - 197
TV BLOG - 165
TV BLOG - 164
TV BLOG - 163
TV BLOG - 162
TV BLOG - 161
TV BLOG - 160
TV BLOG - 159
TV BLOG - 158
TV BLOG - 157
TV BLOG - 156
TV BLOG - 120
TV BLOG - 119
TV BLOG - 118
TV BLOG - 117
TV BLOG - 116
TV BLOG - 115
TV BLOG - 114
TV BLOG - 113
TV BLOG - 112
TV BLOG - 111
TV BLOG - 110
TV BLOG - 109
TV BLOG - 108
TV BLOG - 107
TV BLOG - 106
TV BLOG - 105
TV BLOG - 104
TV BLOG - 103
TV BLOG - 102
TV BLOG - 101
TV BLOG - 100
TV BLOG - 99
TV BLOG - 98
TV BLOG - 97
TV BLOG - 96
TV BLOG - 95


* Classic & Current Television Blog *
THIS 'N' THAT
Back in the 1970s the networks had a summer slate of new programming, not a lot, but a smattering of new programs like variety shows and lightweight sitcoms mixed in with the reruns that everyone claimed they hated but watched anyway. There was not much else on! Lately the summer has been used by the networks to burn off unaired episodes of cancelled shows and more reruns. But with original cable shows using the hot months to launch - and winning big audience numbers - the networks are rolling out new programs with lower budgets this summer.
A lot of people are up in arms over the Newsweek article stating that gay actors can't convincingly play straight. I get the cruxt of the argument - that if audiences know an actor is gay they won't accept him as a romantic leading man while straight actors can and do play gay convincingly. C'mon. Robert Downey, Jr. has to be the gayest 'straight' man around, he's talked openly about having male lovers in the past and he's the hottest actor in Hollywood right now. Another problem with the argument is that we don't really know which actors are gay or not, these days who's to know? Is Justin Timberlake gay? I doubt it, but would you fall over in a dead faint if you found out he was? Almost any of the current crop of male stars could be gay for all I know - or care. People have been saying for years that Tom Cruise is gay and he... oh, never mind, he's never convincingly portrayed a romantic lead, has he?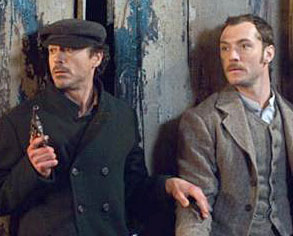 By the way, Sherlock Holmes 2 may be in jeopardy because Downey stated that he believes his character and Watson were gay lovers. They sure look like 1980's 'gay clones' as we used to call the leather chaps and hankerchief guys back in the day.
I'm a Neilsen family starting today. Which is pretty weird considering I almost never watch broadcast or cable TV, only DVDs. While I work I might put something light on to watch but I mostly listen to college radio all day (Janis Joplin singing 'Summertime' is on now. These kids and their crazy music!). I kept up the books when we were a Neilsen family back in 1974 and they still pay the same today as they did 36 years ago - one dollar!
Today in BestofTVblog- How about your daily dose of the very latest Hollywood news? I comb through the trades so you don't have to. Another Sacha Baron Cohen lawsuit is settled - with video evidence!
Thursday, May 13, 2010 - 11:27am
WOULD YOU LIKE TO RESPOND?
BETTY, BETTY, BETTY
Susan Walker writes about Betty White & SNL: I completely agree with your remarks. I haven't watched SNL in probably 20 or more years, simply because it isn't funny anymore. I DVR'd this one and watched it the next day. Of course, I - like you - watched during the original days, when the writers relied on intelligence rather than falling back on sex, profanity, and the scatological. They could have done so much better by Betty White.

You had a huge point. A reunion sketch of the Mary Tyler Moore show would have been classic. Even a takeoff on the Golden Girls would have been wonderful - Ana Gasteyer would have been great as Dorothy. Was Lorne Michaels even around when this show was being written?

I've long thought that it's horrendous when our older actresses are given lines full of profanity just because it looks cute. However, I have to give Betty a lot of praise because she carried the show and was a very, very good sport. And frankly, when she was in Lake Placid, I DID laugh my ass off because her character was a hoot.

And speaking of shows that just aren't funny anymore...the Comedy Central Roasts are awful. Awful. Nothing but sexual references and...

...Oh, crap. Now I sound like my grandmother. As Emily Litella used to say, "Never mind!"

Carol Burnett hosting SNL? Sorry - I don't think this is a good idea at all. Do you think she'd even consider it? I don't.

If there is such a hue and cry to see her on television, one of the networks needs to take note and have a show written by talented writers who would know how to write her type of humor. And if I'm not very much mistaken, Kenny Solms, Gail Parent, and Ken & Mitzie Welch are still around.

Yeah, if Saturday night was any indication Carol Burnett on SNL would be a complete waste of time. By the way, I saw a petition was started on Facebook to get Betty White to host the Oscars. Enough is enough!
Marc Connery wants: the answer to something that's bothered me since I first read your ABC movie of the week article. As a child I remember watching a "Movie of the Week" in which a lead singer at a TV studio was murdered. The twist was that in his rock and roll character he was bald and wore mime makeup. The twist to the mystery was that the dead body was another character that the singer killed, shaved his head, and put the mime makeup on the body to fake his own death. It didn't help because the singer was killed by someone else later.
The reason that this has bothered me for years is that at the time the movie was on in the (I think) late 70's I was really into mysteries and I was forced to miss the ending by my parents. Can anyone in TVParty land help out with this?
Today in BestofTVblog - the latest entertainment news!
Wednesday, May 12, 2010 - 7:24am
WOULD YOU LIKE TO RESPOND?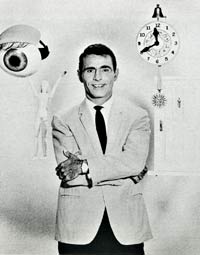 WORTH MENTIONING AGAIN...
The Hobbitt writer/director Guillermo Del Toro talks about Rod Serling and the classic series Night Gallery on the Internet radio show TV Time Machine hosted by TV historian Jim Benson.

On TV Time Machine, Guillermo Del Toro gives his most comprehensive interview ever about his lifelong passion for Rod Serling's Night Gallery and his admiration for the show's most prolific director, Jeannot Szwarc.

In the early 1970's while growing up in Mexico, the series had a profound impact on Del Toro. The Academy Award-nominated director reveals the fact on TV Time Machine that the series has served as an inspiration for his remarkable film career.

"Night Gallery is a seminal work in my life," says Del Toro. "If you look at the movies I do, there's always a little something of Night Gallery. I first started noticing filmic style watching the show. It has informed Pan's Labyrinth, The Devil's Backbone, and basically everything else. For my generation, it was more Night Gallery than The Twilight Zone."

On TV Time Machine, Guillermo Del Toro discusses his esteem for creator Rod Serling and his favorite Night Gallery episodes and moments. Del Toro also explores director Jeannot Szwarc's remarkable contribution to Rod Serling's Night Gallery. Mr. Szwarc directed many of the finest episodes of the series, including the classic segment, The Caterpillar-hailed by Stephen King as one of the most frightening TV episodes ever.

"At the time we had an idea that it was special," says Szwarc. "The amazing thing about Night Gallery is that because of the quality of the material, it attracted casts that were unbelievable. Laurence Harvey had never done television before and he said 'yes' to doing The Caterpillar, based on the script. Geraldine Page agreed to do the episode Sins of the Fathers, because of the material."

Jeannot Szwarc helmed twenty-two episodes of Night Gallery, more than any other director. A veteran of forty years in the industry, his credits include such films as Jaws 2, Supergirl, and Somewhere in Time. Szwarc has also directed over one-hundred TV episodes for such shows as Columbo, Kojak, The Practice, Jag, Boston Legal, Smallville, Without a Trace, Cold Case, Bones and Heroes.

One of the entertainment industry's top talents, Guillermo Del Toro has directed, written and produced over a dozen films including Cronos, The Devil's Backbone, Hellboy, Hellboy 2, Blade II, and the Academy Award-winning Pan's Labyrinth.

Tuesday, May 11, 2010 - 9:20am
WOULD YOU LIKE TO RESPOND?
IS LORNE MICHAELS ASLEEP AT THE SWITCH?
I watched the SNL with Betty White a while ago, it's the first episode I've watched since the 1990s. I have to say, that was not a particularly good show, if that's what's SNL has been like for the last decade - yikes! This should have been a slam dunk.
That said Betty is a trouper, you have to admire the lady for getting out there and doing standup, that has to be a first and it's not as easy as it looks. This gal's been doing bad comedy sketches on variety shows since before most of were born so it was more of the same for her here, sad to say.
There were some scattered laughs but I don't think the writers understood what they had to work with. Why not a Mary Tyler Moore Show sketch with the actual original cast members? I know a Golden Girls takeoff is passe but it just needs a fresh take to make it relevant. Still, Weekend Update was funny and how great is it that the voice of Jeopardy, Don Pardo, still has a job?
Ratings were the best the show's enjoyed in two years, since Ben Affleck hosted. Ben Affleck? Considering the hype I would have expected better but then that was the problem with the show to begin with. NBC - give Betty a one-hour primetime variety special produced by Bob Einstein.
Monday, May 10, 2010 - 1:35pm
WOULD YOU LIKE TO RESPOND?
HALLMARK HOLIDAY
Mother's Day makes me think of the great comedy moms from TV's past. Eunice's battles with her mama on The Carol Burnett Show were some of the most hilarious moments from the 1970s. Here's my favorite 'Family' sketch where sister Ellen, played by Betty White, joined Eunice and Ed to celebrate mother Harper's birthday.
Sunday, May 9, 2010 - 5:45am
WOULD YOU LIKE TO RESPOND?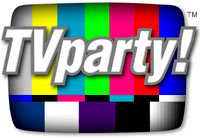 TELEVISION BLOG
Your host - Billy Ingram is one of the nation's top Pop Culture Gurus and expert on classic TV.

Seen on VH1,
Trio & Bravo!
Please consider a donation
so we can continue this work!

Amazon Prime - unlimited streaming
of your fave TV shows and movies!
Get your FREE 30 Day Trial!
PR4 & PR5 Pages for Advertising
Amazon Prime - unlimited streaming
of your fave TV shows and movies!
Get your FREE 30 Day Trial!
PR4 & PR5 Pages for Advertising