* Classic & Current Television Blog *
I'M BAAAACK - (I HOOOOPE)
I'm really sorry I had to take a few days off from blogging, still battling my way uphill on the book I'm working on - but, boy, is it going well! I'm also gearing up for a film role that is challenging to say the least.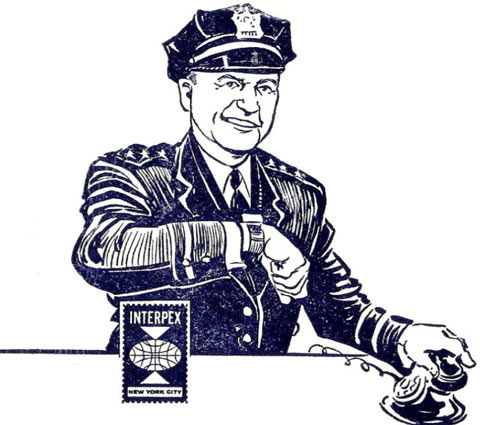 I stopped caring a decade ago, but it's my birthday on Monday which reminds me of another anniversary - September 8, 1958 is the date the The Three Stooges Funhouse debuted in New York City with Officer Joe Bolton presiding. That's when stations across the USA started broadcasting The Three Stooges to a new generation of kids.
With all the hype behind Jay Leno's new show and Conan's so-so Tonight show numbers, let's look back at Johnny Carson's last TV appearance, fifteen years ago (can you believe it?!?) on The Late Show with David Letterman.
Wednesday, September 2, 2009 - 4:00am
WOULD YOU LIKE TO RESPOND?
YOUTH KNOWS NO PAIN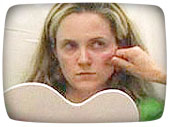 In today's overly narcissistic, age and beauty obsessed society there is no limit some people will go to to get at least the semblance of recaptured youth.
Filmmaker and daughter of a plastic surgeon Mitch McCabe yanks out her mirror and peels back layers of whackitude to offer an arm's length look at the world of unrequited juvenescence; men and women who have an odd notion of what growing old gracefully really means.

Snake oil salesmen with creams that sell for hundreds of dollars an ounce; doctors who dice, slice and rearrange the face until it takes on an over-stretched, feline quality; dodgy contraptions that claim to instantly turn back time - there's nothing terribly shocking here unless you consider self-absorbed twits something unusual.
It's hard to feel anything for most of these silly simpletons with too much time (and money) on their hands - is it sad that a twenty-something attention whore feels she looks too old or is it just pathetic? Would it be better or worse for these guys if they were drug addicts instead of surgical junkies? At least I could relate.
Guys, do you really want to ride into the sunset with a lady who looks like a bleached blond catwoman from mars? A world where laugh lines are painful deformities? Apparently.

One can only wonder at what the next generation of skin care products will offer the desperate and the gullible. Maybe something that actually works? By then, I'll be in line for my treatments.

A great philosopher of the 1970s once famously stated, "Fat, drunk and stupid is no way to go through life." Today that's been amended to, "Looking your age is no way to go through life but, by all means, be as drunk and stupid as you like."
Progress.
Friday, August 28, 2009 - 5:10am
WOULD YOU LIKE TO RESPOND?
THURSDAY
The latest TV show to be made into a motion picture - Soul Train. That's a better idea than most TV revivals.
Julian West has an update on Twin Cities' local kid show favorite Carmen the Nurse: As many of you know, on August 1st Mary Davies Orfield (Carmen the Nurse) had emergency surgery to clear a blocked artery. For the last few weeks, she has been recovering at home. She is feeling somewhat better but hasn't bounced back as quickly as she would like. However, she's highly motivated to get well as soon as she can. She very much appreciates the good wishes that she's received from her friends and fans, and we're hoping that she'll be able to attend the kids' TV show extravaganza at the Heights Theater on September 10th.
If you'd like to give Mary Davies a "get well soon" message, you can either email it to me, or mail a card or letter to me at the address below. I will forward all messages to Mary. Thank you.
Julian West
3717 34th Avenue South
Minneapolis, MN 55406-2736
Thursday, August 27, 2009 - 8:50am
WOULD YOU LIKE TO RESPOND?
ON THIS DATE...
Forty years ago John Lennon and Yoko Ono staged their 'bed in' for peace. Here's the famous clip where cartoonist Al Capp (Li'l Abner) showed the entire world what an ass he was with his passive aggressive line of questioning. Remind you of today's cable TV gasbags?
Remember the network fall previews? Here's the 1969 ABC fall preview introducing shows like Love American Style, The New People, Marcus Welby, The Courtship of Eddie's Father, Room 222, and other classics. Part two follows.
Tuesday, August 25, 2009 - 8:36am
WOULD YOU LIKE TO RESPOND?
JAMES AUBREY
Kevin Butler writes in reference to an earlier post: According to my interviews with the late Mr. Dal McKennon and my correspondence with Mr. Bev Bergeron ("Rebo The Clown") no one like CBS' James Aubrey. He went out of his way to creatively ruin and destroy every TV show the network had on the air. He took creative control away from Dal's "Captain Jet" how and eventually took the format and the character, making it a CBS TV property.
He also tampered with "The Magic Land Of Alakazam" to the point where the Mark Wilsons and Bev had to leave CBS and take their pioneer kid's magic variety show to ABC TV in 1962 where it would remain on the air until 1965.

Aubrey forced poor Judy Garland off the air and Red Skelton - Aubrey nearly ruined his show. Eventually, his creative sabotage went too far and he was fired by the CBS hierarchy. This man ruined a lot of shows. Sadly, today there are a number of even more stupid and destructive network execs who are doing even more damage to TV than what that stupid, biased and greedy schnook Mr. Aubrey did over 40 years ago.
Speaking of whacked-out network execs there's this from the news: VH1 executives have cancelled "Megan Wants a Millionaire," the reality TV show that Ryan Alexander Jenkins appeared in before he was charged with murdering a former model.
How charming! Notice that no one got murdered on I Love The 80s.
Monday, August 24, 2009 - 9:26am
WOULD YOU LIKE TO RESPOND?
STUFF
Here's a funny snippet from Wednesday night's Late Show with David Letterman:

Isn't it odd that the people who blamed Clinton for 9/11 - because Bush had only been in office 9 months - are the very same people that pin the bad economy on Obama?
Friday, August 21, 2009 - 9:23am
WOULD YOU LIKE TO RESPOND?
HERE'S THE LUCY SHOW
David C. Sudbury writes: I just bought Season 1 of The Lucy Show and was pleased with how CBS DVD not only brought the original prints up to viewable standards, but for the option in which we can watch most episodes with sponsor plugs and even one of the commercials included during each episode. For decades in reruns subsequent generations and those new to a specific older show heard the "brought to you by"s and saw the open space in the corner during the closing credits but never understood what they meant. We do now. But the real reason for buying and observing is, of course, Lucy. CBS traditionally has done well over the years with Monday-night sitcoms, and Lucille Ball was one of the brightest jewels of the Tiffany Network, a genuine face of the CBS franchise. I read somewhere that in that era sponsors paid upwards of $50,000 a shot to buy prime-time commercials on the cash machine known as CBS, the perennial #1 network year in and year out, an advertising source as big as any newspaper or magazine. Lucy also proved just how well a woman can run a productive Hollywood studio, although she would eventually be worn down over having to do too much at once to the point where she eventually sold off Desilu.
I also now know why Lucy referred to CBS Television head honco Jim Aubrey as an "S.O.B.". When Lucy began filming episodes in color beginning with season 2 (1963-64), CBS stuck with the more profitable black-and-white for another two years, using color only on the rarest of occasions. It took Aubrey being replaced by Jack Schneider along with some arm-twisting and persuasion for Bill Paley to put CBS on the color bandwagon, and also to finally allow the nation to see that Lucy was indeed a redhead. It also meant that Lucy fans would have to wait until the fall of 1968, when CBS began daytime reruns of The Lucy Show, to finally enjoy the crayoned episodes from seasons 2 & 3 in color for the first time!
P.S. I also have the so-called "substandard" public domain episodes from 1966-67. I can't wait for the restored versions of those.
I'm looking forward to the color episodes as well. Even though the earlier episodes are funnier, I like the later episodes better. Go figure!
Friday, August 21, 2009 - 8:58am
WOULD YOU LIKE TO RESPOND?
Which Way Home
HBO's summer documentary series is coming to an end and they've taken a decidedly dark turn of late, the Edward Kennedy hagiography not withstanding. Which Way Home debuts Monday night and, like myself, you may find it difficult to watch for so many reasons.

Would you set out on a journey knowing you had a 20% chance of death? Would you send your ten year old child on such a journey? Alone? In the hands of a drug smuggler?
Driven by images from the TV and movies of gleaming towers and the opulent lifestyle we enjoy, every day thousands of people from Mexico and points south make the thousands of mile trek to Los Estados Unidos in search of a better life.
Watch as hundreds of men, women and especially children ride the rails north, hanging off the railings, lying on the tops and filling every square inch of an empty car. They're coming to a town near you folks, at least the ones that survive the trip and make it past the border guards.
With the rhetoric on illegal aliens reaching a fevered pitch in the media, this documentary will open your eyes to the human plight behind the migration. It's heart-wrenching to see a ten year old boy that was left for dead by the human trafficking coyotes. What kind of a parent allows - no, encourages - their 13 year old to make such a dangerous journey? You'll meet them here.
Maybe, hopefully, after watching this you'll come away with a new understanding about this difficult issue and sympathy for those caught up in this life or death struggle. That won't make it any easier to watch, however.

Which Way Home debuts Monday night, August 24th at 9:00pm on HBO.
Friday, August 21, 2009 - 8:00am
WOULD YOU LIKE TO RESPOND?
Read more Blog entries here!