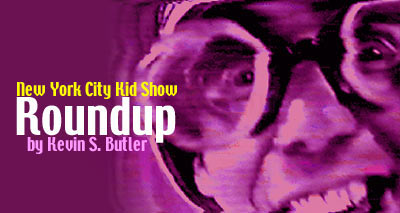 Johnny Andrews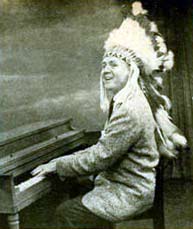 Former Indiana based kids TV host/performer Johnny Andrews moved to WRCA (WNBC) TV Ch.4 in NYC where he began hosting Ch. 4's "Sunday Schedule".
"Sunday Schedule" was a variety show where Mr. Andrews would entertain his viewers with songs, piano numbers, stories, games, interviews with guest performers and personalities and engage in witty banter with Paul Ashley's puppets.
The show also featured news for kids presented by WRCA TV's resident newscaster Lee Hall.
Mr. Andrews continued "The Sunday Schedule" until WRCA cancelled the show on Sunday, April 19,1959.
Undaunted, Johnny Andrews went onto become the third host/performer of WRCA's "Hi Mom!'/"Family Show". (the first hosts/performers of the series were: Shari Lewis, who hosted the show from August 15, 1957 to March 20, 1959 - and ventriloquist/entertainer Jimmy Weldon. Weldon would say "Hi Mom" weekday mornings on Ch. 4 from Monday, March 25, 1959 to Friday, July 17, 1959.)
Johnny Andrews would entertain and inform his young viewers on "Hi Mom"/"Family!" weekday mornings on WRCA from Monday August 17, 1959 to Friday August 28, 1959.
Johnny Andrews hosted one more kids show, "The Johnny Andrews Show", seen weekday mornings on WOR 9 in NYC from Monday, October 1, 1962 until Ch. 9 ended Johnny Andrews children's TV concerts on Friday, December 29, 1962.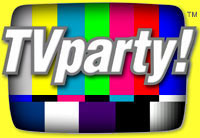 PR4 & PR5 Pages for ads - CHEAP!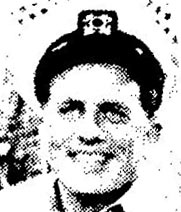 Joe King
WOR TV Channel 9's veteran staff announcer Joe King hosted his own kid shows.
Starting on Monday, September 14, 1959 Joe King was seen Every weekday evening in "King Of Adventure". Segments on craftmaking, hobbies, stories, games and interviews with guest performers were featured between reruns of old movie serials and sci-fi films.
Channel 9 ended Joe King's TV adventures on Friday, November 13, 1959.
Joe King hosted reruns of the nationally syndicated TV western series "The Adventures of Wild Bill Hickok" beginning Monday evening, January 4, 1960.
Set against the backdrop of a Sheriff's office and dressed in western garb, "Sheriff Joe" King would entertain and inform visitors to his Sheriff's office between the "The Wild Bill Hickok" reruns which starred Guy Madison as Marshall Wild Bill Hickok and Andy Devine as his bumbling deputy "Jingles".
Ch. 9 closed down Sheriff Joe's office on Friday, July 8, 1960.