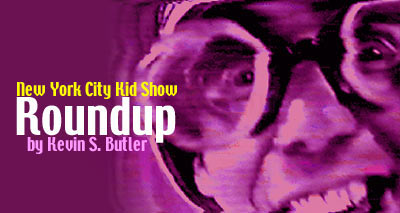 Jimmy Nelson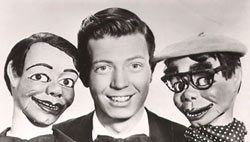 For a time ventriloquist/ entertainer and former TV Spokesman for the Nestles' candy company Jimmy Nelson hosted his own daily kid's TV show.
'Studio 99 1/2' seen weekday evenings and afternoons on WNTA Ch. 13 in Newark, N. J. beginning on Monday evening, September 19, 1960.
Mr. Nelson and his puppets: Danny O'Day, Farfel, 'Humphrey Highsby, Fatattteta, and a puppet character known as David Somkind (a take-off on TV talk show host and stage/ TV producer David Suskind) performed in a spoof of Ch. 13's most unique TV talk show for it's time- 'Open End' (which Mr. Suskind was hosting late at night on Ch. 13 at that time).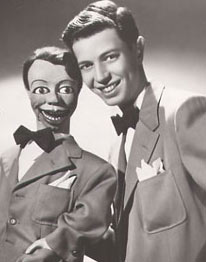 Nelson would operate his puppets from a two-tier puppet stage and do fantastic routines with them. 'Studio 991/ 2' remained on the air until the station execs at Ch. 13 closed down 'Studio 99 1/2' for good on Friday afternoon, June 30, 1961.