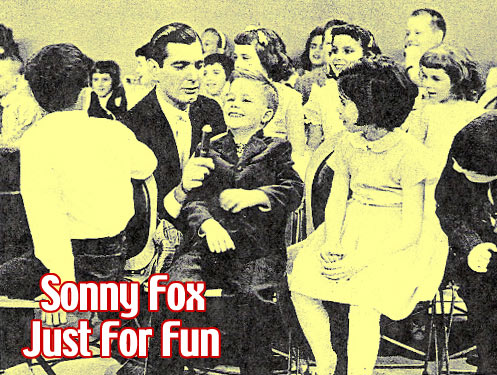 (Sonny Fox seen here from his show Wonderama.)
Just For Fun was a zany, stunt-like game show, similar to 1980's Double Dare but without the dopey questions and phony wit.
In the May of 1985, I interviewed Sonny Fox but that interview was regretably destroyed some time later.
In an interview with former WNBC radio host Alan Colmes in the fall of 1987, Sonny Fox recalled how the idea for the show came about. Sonny's wife at the time (Mrs. Gloria Fox) was going to give birth to another child but Fox wasn't being paid enough for his hosting efforts on Wonderama.
"After a year of hosting Wonderama, I went to the heads of the station and I asked them if I could be paid more money for doing that show. They (the station execs at Metromedia TV) said, 'No, we can't pay you more money for doing that show, but if you could come up with another kids show for our Saturday morning schedule we'll pay you more money for that.'"
He didn't merely want to host a Saturday edition of Wonderama so he began to think back to his boyhood days, to, "the color wars that I use to play in camp and I used that for the basis of the show".
'The color wars' was an old fashion competition that summer camps used to have their campers engage in. Campers would be divided into a series of teams, designated by colors, to complete a series of stunts; teams that accomplished these in the least amount of time earned points to win prizes.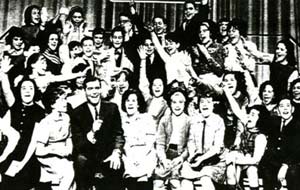 TV producer and director Bob Cahn and Sonny devised a program that had members of the studio audience become three teams: the White, Blue and Gold teams.
The kids would select members from their teams to try and complete stunts, like throwing records at a target without breaking them, trying to catch eggs in their hands without breaking them, biting into a marshmallow that's on a string with their hands behind their backs, etc.
The team that was able to complete the stunts in the least amount of time would win toy prizes.
During the show's run, a new segment was added - "The Mystery Guest". This was kid's version of the popular prime time CBS game show "What's My Line?" with a panel of four kids attempting to guest the identity of a famous performer / personality by asking them questions while blindfolded.
Former "Howdy Doody" and "Winky Dink" regular Dayton Allen, ventriloquist Jimmy Nelson, New York Yankee Yogi Bera, actress/ singer Charlotte Rae, the cast from "McHale's Navy" (Carl Ballentine, Joe Flynn, Tim Conway and Billy Sands) and former "East Side Kid"/ "Bowery Boy" Huntz Hall all agreed to be 'mystery guests' on the program.
The Mystery Guest segment would be revived years later on WWOR TV 9 Seacaucus, NJ/NYC/Ct.'s Sunday morning comedy/variety kid's show Steampipe Alley with Mario Cantone.
Sonny would MC Just For Fun Saturday mornings on Channel 5 until July 31, 1965.
Channel 5 resident cartoon show host and former Communications Officer Rogers on Captain Video "Uncle Fred" Scott took over as the second and last host of Just For Fun in August of 1965. Mr. Scott continued to put the kids through their paces on the show until Channel 5 ended the fun in September, 1965.
The theme music for Just For Fun was the theme from Bing Crosby's 1959 movie comedy "High Time" The tune was composed and arranged by Mr. Henry Mancini (creator of "The Pink Panther" tune).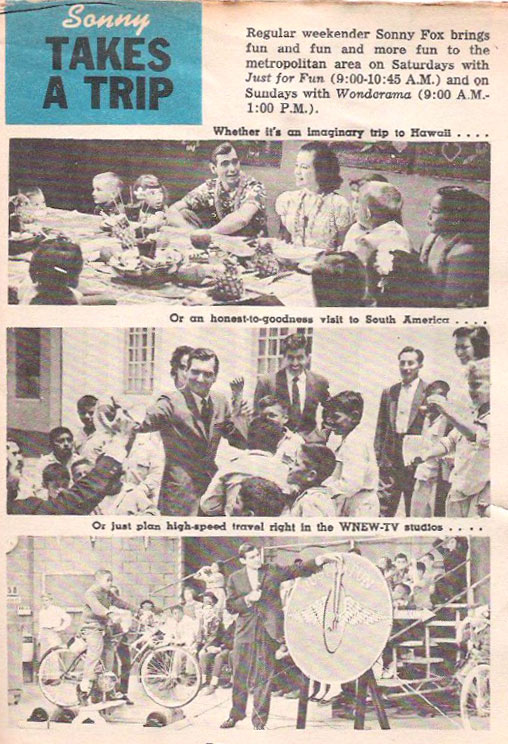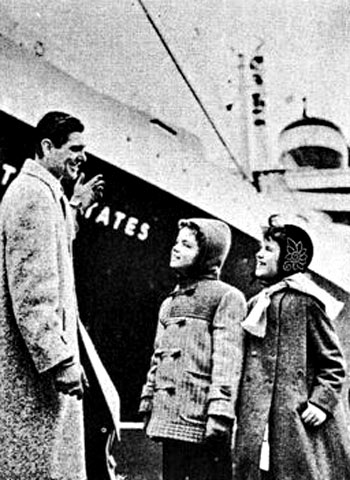 (Sonny Fox in Let's Take a Trip)