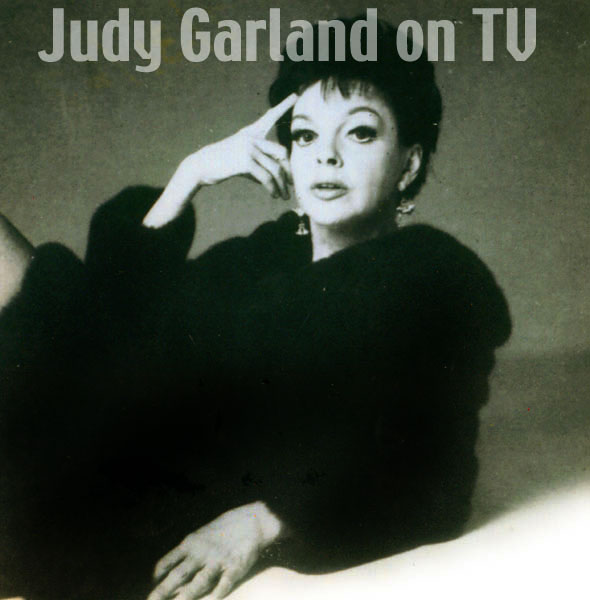 The Judy Garland Show
PART FOUR: by Billy Ingram
THE CONCERT SHOWS
With low ratings and high production costs, it was decided to revamp the production again. This time the program would be all about the music with Judy alone in front of an orchestra, stripping away the comedic trappings and guest stars of the typical variety program.
After the concert shows began airing midseason, critics were raving and ratings moved up to the low 30s.
The program finished the season with a 14 share overall; not enough for renewal then but The Judy Garland Show would be one of the most popular shows in the nation with a rating like that today.
When she looked back on the experience, Judy was understandably bitter. "I wanted to believe in people who I was paying thousands of dollars to."
Begelman and Fields phenomenally successful Creative Management Associates (or CMA as it's known today) was built on her reputation and her money. "That's what got the vegetarians to become carnivores," one old-school agent stated about their industry changing tactics.
There's no question that those who were supposed to be looking out for Garland's well being and standing in the industry were living large off of her efforts with no regard for her financial and emotional future. Instead her agents were charging anything and everything to her television production and throwing industry parties she paid for but wasn't invited to.
David Begelman was typical of the vultures that picked her bones. Not only was he ripping her off, he carried on a romance with Judy that he abruptly broke off once the CBS deal ran aground - and after he landed another million dollar client, up and coming singer Barbra Streisand.
"He used my money to gamble," Judy recounted in her unfinished memoirs. "He used me physically, mentally, emotionally..."
"I'm not something you wind up and put on the stage that sings 'Carnegie Hall' album and you put her in the closet and forget to invite her to the party that's given for her - the agents leave her behind!"
But that's exactly what she had become. "I want my money, that's all. My money. I want to be paid for my hard work and I want to be paid in money!"
But they never did pay up and as a result Judy worked long after she was a near burnt-out husk - valiantly forging ahead with more talent than most while suffering the devastating consequences of a lifetime of harsh extremes.
THE TAPE RECORDINGS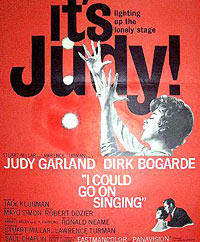 In April of 1964, at a low point emotionally and professionally, Judy began speaking into a reel-to-reel tape recorder in order to begin getting her thoughts together for an intended but unpublished autobiography.
Anxious to finally set the record straight, or at least provide her spin on events, Judy vented into a microphone for several weeks. "I'm an angry lady. I've been insulted, slandered, humiliated, but still 'America's sweetheart.'"
Her emotions were raw with a pain that cried up from the core of her soul. Laboring under a concrete fog of drugs and alcohol, she poured out her heart in the vain hope that someone might understand the person behind the headlines, "the true Judy Garland, or Frances Gumm, or whatever - just a girl, a woman."
In those warm, California evenings, loneliness fell like a weighted theater curtain. Gasping from the very depths of fucked-up-edness, barely able to form the words that choked in her throat, Judy was longing for the love that was poured on so thick when she was younger. "I've sung, I've entertained, I've pleased your children, I've pleased your wives, I've pleased you - you sons of bitches and you can't deny that!"
How do you find the way to go forward when you're a living legend but you're flat broke? When you're considered one of the world's greatest talents but you're a few years out of fashion. When you've played to the screaming adulation of thousands but suddenly no one will return your phone calls, your high-profile television show labeled a flop because it only attracted 20 million people a night.
Where do you find the strength to carry on when you've been tossed asunder and abused by the ruthless, cold blooded vipers of Hollywood? Where was that love now that she was better than ever? Accomplished. Reasoned. Adult. Here. Now.
It was, as she put it, "high time to cut the comedy and high time to stop the trolley ride." Her ravaged voice was oddly melodic. "When I play back the tapes, I hear that I slur my words very badly, but that doesn't make too much difference, as long as my thoughts are not slurred."
She was a woman with three divorces behind her and another to come. Everyone around the world had read the many embarrassing stories about the drugs, alcohol abuse, near-death experiences and suicide attempts. "I can't rise above it. I can't rise above the scandalous, obscene lies that have been... the so called printed word. And I can't rise above the gossip mongers."
"I don't honestly understand... why I've been the victim... and been made the victim... of so many untruths. Perhaps you don't understand what it's like to pick up a paper and read things about yourself that aren't true. Read loathsome things, that have nothing to do with your life, or you, or your heart, or your beliefs, or your kindnesses..."
"Let me live, for God's sake, let me live!"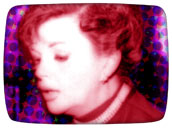 Unfortunately for Judy, the worst was yet to come. She would be homeless, then dead, just a few years later - but not before many brilliant (and some troubling) TV appearances.
PART FIVE:
The Spiral Downward - Coming soon!
Judy Garland's Comeback
Judy Garland on TV
Judy Garland TV Show
Judy Garland & TV - part 4