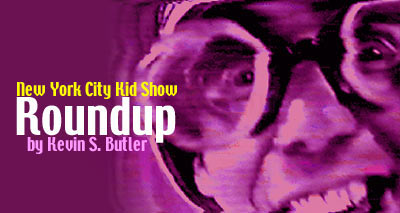 "UNCLE" FRED SCOTT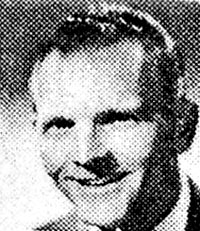 New York City kid's TV has suffered another sad loss. Fred Scott, one of the original cast members of TV's very first space opera Captain Video & His Video Rangers and one of WABD/WNEW TV 5's most well-known and beloved cartoon show MC's, is dead.
Mr. Scott passed away on Sunday November 16, 2008, some reports say that he was 88 years old others that he was 89.
Born in Dayton Ohio on June 25, 1920 Fred Scott served in US Army medical corps during WWII. After his service overseas he began a career in show business working as an actor in summer stock theater in Ohio, appearing in Noel Coward plays. He would soon leave the theater for a more stable career in radio as an announcer working for local stations in Ohio.
Fred Scott eventually moved to New York where he worked in radio and in 1946 made the move to TV when he joined experimental station W2XJT in New York. Two years later he joined WABD TV 5, the NYC flagship station of the now forgotten Dumont TV Network.
Mr. Scott worked at Channel 5 as a staff announcer for many years, oftimes hosting numerous film shows like Dick Tracy. He also did commercial plugs for many sponsors but he was best remembered for his work in kid's TV.
In 1949 he was the announcer and "Video Ranger" who introduced reruns of old movie westerns on Captain Video & His Video Rangers. In an interview with former WNEW entertainment critic and newsman the late Stewart Klein on Channel 5's late night talk show Off The Set in 1984, Scott explained that the old westerns were screened so that the writers wouldn't have to script complete episodes of Captain Video.
Scott also used his appearances on Captain Video as a means to tell his parents back in Dayton, Ohio about his new-born son Fred Scott, Jr. He did these every day on the show much to the displeasure of the network execs and the FCC.
After Captain Video was cancelled, Scott went onto MC many cartoon shows on Channel 5, becoming the fourth and last host of The Bugs Bunny Theater (later retitled, Bugs Bunny Presents) and finally Nuts & Bugs (the latter title refers to the fact that the show also screened old movie comedies featuring Charlie Chase, Leon Errol, Edgar Kennedy and Andy Clyde).
Dumont went out of business in 1958 and became part of WNEW Metromedia TV where Scott hosted other cartoon shows like Felix The Cat & Friends, Felix & Diver Dan, The Deputy Dawg Show, The Big World Of Little Adam, Cartoon Circus and Cartoon A Go-Go. He was also one of three co-hosts (along with Ed Ladd and the late Tom Gregory) of Cartoon Playtime which was seen weekday afternoons on WNEW from 1958 to 1964 where they screened the Looney Tunes, Merrie Melodies, Betty Boop, Gabby, Max Fleischer Color Classics and Terry Tunes movie cartoons. (Mr. Gregory succumbed to heart disease two years ago. Ed Ladd, "Uncle Ed," passed away in March, 1986, weeks before Channel 5 became a part of the Fox TV Network as WNYW TV.)
One of the devoted fans of Cartoon Playtime is comic/character actress and mimic Whoopee Goldberg, co-host of ABC's The View.
Mr. Scott also succeeded Sonny Fox as the second and last host of Channel 5's Saturday morning kid's game show Just For Fun during the late summer of 1965. When WNEW began to drop it's cartoon shows Scott worked at the station as a booth announcer, the only other TV show that he worked on as an announcer was Fast Draw, an adult game show hosted by Johnny Gilbert.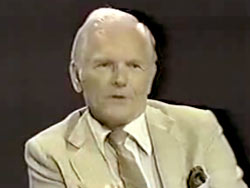 Fred Scott retired from booth announcing in 1978; he became a realty broker in the late 1970s until he left the business years later. Mr. Scott made his last TV appearances on WNEW's late night talk show Off The Set where he was reunited with his fellow kiddie hosts Sandy Becker and Soupy Sales and 40 Years Of Fine Tuning in 1984, a two-hour tribute to the many programs that aired on WABD/Dumont and on WNEW Metromedia. He also appeared in pledge breaks on PBS's Long Island affiliate Channel 21 in Plainview, N.Y. during the 1980s.
Episodes of Captain Video have been donated to The Paley Center For Media in NYC.