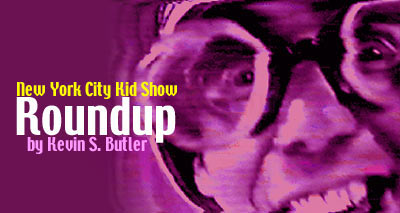 Jane Norman - Pixanne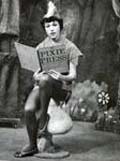 A year before Time For Joya debuted on WPIX TV Channel 11, another talented young lady would host her own meaningful kid's show on WNEW TV 5.
Jane Norman had always wanted to play "Peter Pan" on the Broadway stage. While she never got the chance to play "The Little Boy Who Never Grew Up," she did create and perform in an original musical with Mr. Eugene Ormandy's Philadelphia Orchastra - and then went on to create, write, produce and host her own kid's show on WCAU Channel 10 (Philadelphia) in the early 1960s.
"Pixanne" was a elflike character who entertained and informed visitors to her enchanted forrest every weekday morning. She would also introduce popular cartoon features.
The show became a big hit with Philly kids, educators and parents. The show also won many awards and Ms. Norman's Pixanne was in high demand for personal appearances. The show moved to WNEW 5 in NYC in the fall of 1969.
Unlike most syndicated kid series, the Channel 5 execs wanted new episodes of Pixanne to be taped at their Metromedia studios.
Ms. Norman, her head puppeteer Wesly Addis and her comedy asistant and resident magician Jack Adams created and produced an entire new series of shows wherein Pixanne became trapped by her arch enemy Capt.Hook (played by Mr. Adams) Pixanne would always be saved by her animal puppet friends or by "Wendy, The Friendly Witch" (also played by Ms. Norman).
Pixanne also appeared in stories about the evils of prejudice. For instance, in one episode, Wendy Witch - hating the idea of being a witch because of the biased stories that witches are evil villains - wanted to give up her magical powersand succumb to bigotry.
A typical episode would feature games, songs, stories, craftmaking, hobbies, informational segments, comedy and puppet skits along with interviews with guest personalities. The show also featured a performance from a rock band made up of ten year old boys.
Pixanne quickly became a very popular program and was seen weekday mornings on WNEW from Monday, September 22, 1969 until Channel 5 tore down Pixanne's forest on Friday, August 21, 1970.
::NYC Local Kid Shows Section::
NYC Kid's Show Roundup / Overview
Remembering Favorites
NY Local Hosts Outtakes / Two Views from the 50s
Tex Antoine
Wonderama /Return of The Magic Garden
Sandy Becker