LUCY LECTURES ABOUT COMEDY
by Billy Ingram

TALKING ABOUT SHOW BUSINESS
Did you know Lucille Ball taught a class on comedy? What an experience those lectures must have been for aspiring filmmakers and actors. For a taste of that the daytime talk show America Alive aired an entire episode with Ms. Ball live in an academic setting with students from UCLA in the audience asking questions of the 'professor'.
Lucy offered some solid advice, nothing earth shattering, and there are the usual inane attention whores in the audience, but it's a revealing glimpse into this comedy genius' method. Host Jack Linkletter (Hootenanny) was joined by Lucy's husband Gary Morton and David Sheehan. America Alive aired live for an hour on NBC from July 1978 until January 1979, this entire episode is on You Tube. I hope more of this series exists out there somewhere.
Kevin S. Butler adds: I agree with Lucy that there is nothing funny about about vulgar subjects like abortions or seeing people getting killed in the streets. The darker, vulgar and frigtening sides of reality are not what I want in a comedy show.
She spoke of the old days of the Hollywood movie studio system helping performers develop their careers in the movies. While I would disagree about her praising studio heads like Mayer, Cohen, Selznick, Warner, etc. who really did little to help their talents at their studios. MGM had true creators like Gene Kelly, Hermes Pan, Roger Edens, Chuck Walters, Art Freed, Herb Stothart, and others who guided the careers of performers like Judy Garland, Leslie Caron, Debbie Reynolds, Freddie Bartholemew, and Liz Taylor. Hal Roach had Leo McCarey, Bob McGowan, Marv Hatley, Gus Meins, Leroy Shields, Jimmy Parrott and his brother Charlie Chase. Columbia had Frank Capra, Ed Bernds, Ellwood Ullman, Joe Henri and Ray Hunt.

There really is no place for talented young people to learn their craft and develop their talents for today's audiences. I wish that there were more lectures on comedy from true talents like Lucy, Red Skelton, Art Carney, Jackie Gleason, Carol Burnett, Tim Conway, Soupy Sales, Chuck McCann, Sandy Becker,etc could have given to today's up and coming comedy performers but sadly it will never happen.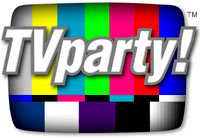 Vivian Vance
Vivian Vance & Lucy
---