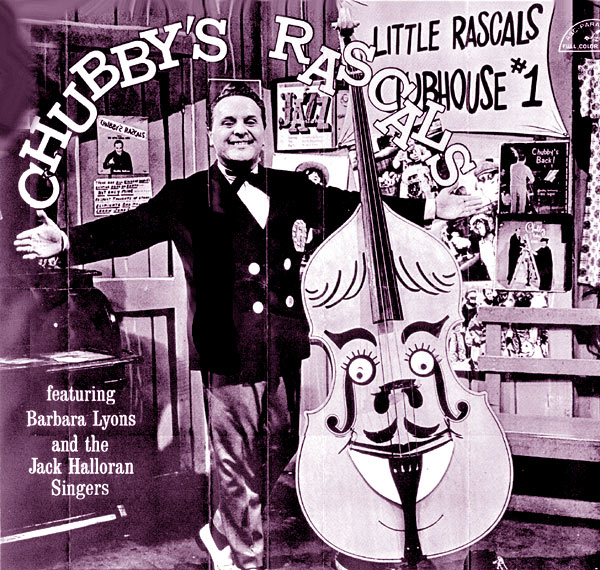 part of the New York City Kid Show Roundup
by Kevin S. Butler
Chubby Jackson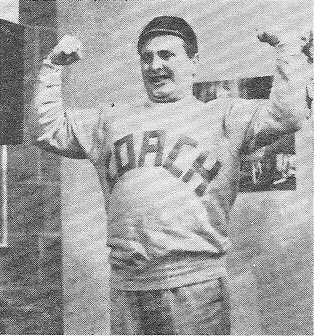 The first Chubby Jackson Show was seen Saturday afternoons on WABC Ch. 7 in NYC from July 22 - August 5, 1961.
On this Saturday afternoon kid's TV show, Chubby performed jazz music numbers with his jazz orchestra, comedy skits with his talking bass fiddle puppet Casey and MC'd his child talent showcase in between the reruns of old movie cartoons. Chubby Jackson also hosted a weekday morning 'Little Rascals Show' on WABC.
His director, Mr. Roger Shope, created and staged a child talent showcase. Talented kids from NYC's best dance schools, high school marching bands, school orchestras would sing, dance, perform magic tricks, ventriloquism and clown around. The kids talent showcase was called The Little Rascals' Follies.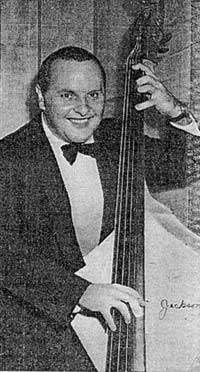 Another 'Chubby Jackson Show' was seen weekday afternoons on WOR Ch. 9 in NYC from Monday January 12, 1962 to Friday, June 14, 1963. Chubby also succeeded Al Hodge as the host/ perfomer of WOR TV Ch. 9 NYC's 'Space Station Nine', seen weekday evenings on Ch. 9 starting on Monday, January 1, 1962.
Set against the backdrop of an orbiting space station, Chubby engaged visitors to his space station in comedy skits, music, songs, craftmaking, informational segments and interviews with guest performers and personalities between the reruns of old movies serials, sci-fi films, comedies and cartoons.
Chubby continued to maintain WOR's 'Space Station Nine' until Ch. 9 brought it down on Friday, January 26, 1962.
Chubby Jackson died on October 1, 2003.