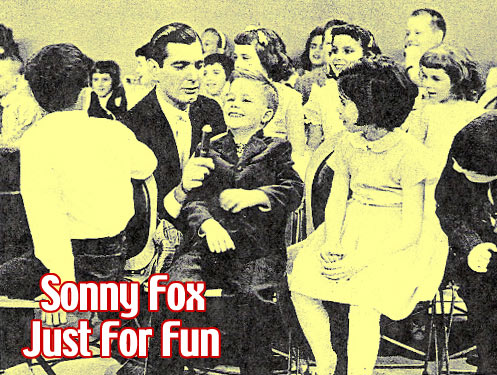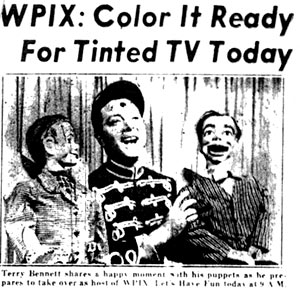 Let's Have Fun
Just For Fun with Sonny Fox
Chuck McCann, Paul Ashley, "Captain Jack" McCarthy, Terry Bennett, Hank Stohl, Bill Biery, Robert Broderick, The Tom Tichenor Puppets, "Doakey The Clown" (played by the late Ed Alberian) and "Fireman Frank" (Scoey Mitchell) all hosted Let's Have Fun, aring on Sunday mornings over WPIX 11. The series ran from September 18, 1960 to June 2, 1968.
Not to be confused with Sonny Fox's show, Just For Fun, a zany, stunt-like game show. It was similar to Double Dare... but without the dopey questions and phony wit.
Sonny led three teams of kids - the Blue, Gold & White teams in stunts, which they had to perform quickly and successfully in order for members of the team to earn points and win toy prizes.
"JFF" first went on the air on Saturday morning October 3, 1959 with Sonny Fox hosting until he left the series on Saturday July 31, 1965.
"Uncle Fred" Scott took over on Saturday August 7, 1965. He continued to put the 3 teams thru their paces until the station execs at Channel 5 put a halt to the fun on Saturday September 4, 1965.
The theme song for "Just For Fun" was the title tune for The Bing Crosby movie "High Time" composed and arranged by Henry Mancini.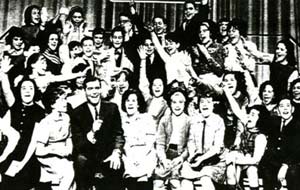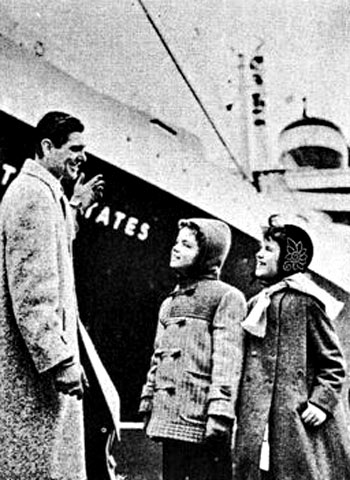 Sonny Fox