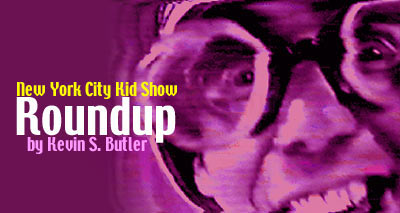 The Mr. McGarrity Show
"The Mr. McGarrity Show" was seen weekday afternoons in the summer of 1959 on WNTA Ch. 13 in the Newark, NJ/NYC viewing area.
Set against the backdrop of a general store, 'Mr. McGarrity' would engage his customers (his viewers) in comedy skits, games, stories, informational segments, craftmaking, hobbies and interviews with guest performers and personalities between reruns of old movie comedies and cartoons.
"The Mr. McGarrity Show" debuted on WNTA Ch. 13 on Monday afternoon, July 13, 1959 and continued until the station execs at WNTA closed down Mr. McGarrity's store on Friday, September 11, 1959. To this day I still don't know the name of the actor who played Mr. McGarrity.