by Matthew Anscher
PART IV:
A GREAT MIRACLE
HAPPENED THERE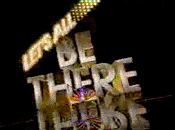 If anyone reading this is Jewish, they are probably aware of what the Hebrew letters "nun," "gimel," "hay," and "shin," stand for on a dreidel, which is a game played during Hanukkah. It stands for: nes gadol haya sham, which translates to: A great miracle happened there.
In the course of human events, Brandon Tartikoff may not be on the level with Judah Maccabee, but he's as close as anyone related to television gets.
The 1984-1985 season slogan for NBC was Let's All Be There- remarkably, people took that network phrase seriously. NBC's ratings improved that year thanks in part to the hard work and patience of prime-time programmer Tartikoff. The Cosby Show not only single-handedly revived the situation comedy genre, a format thought long dead by many, but helped the Peacock finally peck out the CBS eye's cold stare on Thursday nights (CBS's winning schedule included Magnum, P.I., Simon and Simon and Knots Landing).
With Cosby, Family Ties, Cheers, Night Court, and Hill Street Blues, NBC captured Thursday nights decisively in the ratings.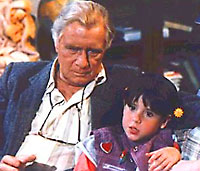 Other new shows in 84-85 included Punky Brewster, about a young girl who was adopted by a grumpy old widower, Highway to Heaven, with Michael Landon playing an earthbound angel, Miami Vice, another big hit about vice cops in south Florida, Hunter, on which ex-football player Fred Dryer fought crime, It's Your Move with Jason Bateman as a teenage con artist, Partners in Crime, a poor performing vehicle for Loni Anderson and Lynda Carter and the equally unsuccessful action series, Hot Pursuit.
Midseason series included Spencer (aka 'Under One Roof'), Sara, which starred a young actress named Geena Davis, Codename: Foxfire, Half Nelson, Best Times, and Berengers. Diff'rent Strokes was canceled at the end of the season, then picked up by a now desperate ABC for another lackluster year before it ceased production.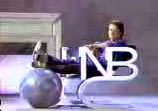 A miracle did indeed happen in '84-85, as NBC landed eight shows in the Top 20, up from only three in 1983-1984. They were finally on their way to the top again.
Happy Hanukkah, NBC!
The next season, 1985-1986, was even better than the last. A critically acclaimed and high-rated new ensemble comedy called The Golden Girls helped NBC gain dominance on Saturday night. 227, starring Marla Gibbs, also shared in that Saturday night fever.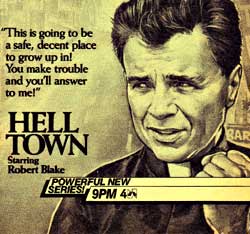 NBC continued to develop innovative programming. Amazing Stories and Alfred Hitchcock Presents were anthology series, a format that had been largely abandon by the networks; Hell Town starred Robert Blake as a priest and Misfits of Science was an unsuccessful sci-fi series. To have only six new shows on the fall lineup was pretty darn good (compared with the numerous returning shows) and three of them (Golden Girls, 227 and Amazing Stories) were quickly renewed for another season.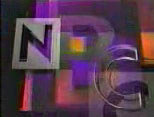 Midseason, however, brought about some uninspired entries; All is Forgiven, Me & Mrs. C, a weak cross between Chico and the Man and Punky Brewster, The Last Precinct, a comedic cop show, Blacke's Magic, in which Hal Linden (Barney Miller) used magical powers to solve crimes, Stingray, a run-of-the-mill crime fighting show, You Again, starring Jack Klugman, Fathers and Sons, and Dalton: Code of Vengeance. The only interesting midseason show NBC offered was Valerie, starring Valerie Harper as the mother of three sons.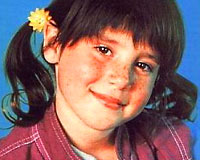 Alfred Hitchcock Presents got pummeled in the ratings by CBS's Murder, She Wrote and was canceled. Silver Spoons and Punky Brewster proved ineffectual in putting a dent in the ratings of 60 Minutes so NBC washed its hands of them (both would continue in first-run syndication, however). Riptide, TV's Bloopers and Practical Jokes, Knight Rider and Remington Steele were also axed.
None of this kept NBC from finally reaching number one in the ratings - with 9 shows in the top 20, including four Thursday night sitcoms - it was the beginning of "Must See TV," a dominance that endured for years.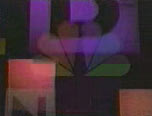 PART V: A BRAND NEW LOOK
In 1986, NBC redesigned its peacock logo. It traditionally had eleven feathers - the new peacock had six, representing the network's six divisions.

Their new shows were ALF, starring everybody's favorite furry Melmacian, Matlock, Andy Griffith's first successful series since his 1960s sitcom, Amen, Sherman Hemsley's series about a scheming deacon operating from a Philadelphia church, L.A. Law, which exposed the shady side of a California law firm, Our House, a family drama about a widowed woman raising her children with her father, Easy Street, with Loni Anderson, and Crime Story, about a cop in 1960's Chicago. The first four series became a part of the NBC hit parade.

The network invited us to Come Home to NBC and viewers did. The Thursday night lineup was as strong as ever; Brandon Tartikoff's reputation as NBC's savior was guaranteed. It didn't even matter that the midseason fare, The Tortellis, Sweet Surrender and Nothing in Common flopped (Rags to Riches did OK). While NBC held 12 shows in the top 20 in '86-87, they let go of three veteran series: The A-Team, Gimme a Break and Hill Street Blues. Easy Street and Amazing Stories also bit the proverbial dust. Still, whereas Thayer's Mighty Casey struck out, Mighty Brandon had hit a home run.
You may know the rest of the story. NBC stayed number one until the mid-1990s. The hit series Tartikoff developed under his wing from 1987 until his departure from NBC in 1991 included A Different World, Dear John, Empty Nest, The Fresh Prince of Bel-Air, and a show with some guy named Jerry Seinfeld.
Of the shows that blossomed under his guidance, St. Elsewhere and The Facts of Life voluntarily left the air in 1988, Family Ties chose to end its run in 1989, ALF was canceled in 1990, The Cosby Show, The Golden Girls, and Night Court all canceled themselves in 1992 and Cheers forfeited its liquor license in 1993.
For the last decade, it's been hit and miss for NBC; sadly, they slid from first place to fourth in 2004-05. That was a first for any network.
Although he passed away in 1997, a victim of Hodgkin's Disease which he battled for 25 years, the legacy of Brandon Tartikoff will never be forgotten by TVparty animals like you and me. I'll bet Heaven has a great TV schedule now, thanks to him.