Super Dave's Spike-Tacular
reviewed by Dan MacIntosh
This Spike-Tacular is Super Dave's weekly Spike TV series. If you're not familiar with Super Dave, he's like the Maxwell Smart of stunt work – daring, but dumb.
A thin plot revolves around Super Dave's quest to break the 212 mph land speed record, in hopes of giving the $500,000.00 payout to 'underprivileged stunt kids' at 'The Hideaway Golf Club' in La Quinta, CA. The catch is that NASCAR has also placed two explosions somewhere on the Toyota Raceway track.
Much of this episode concerns the build up to Super Dave's big stunt. Marty Carlman, a man we're told is the Spike VP of Programming, insists Super Dave insert more hot chicks into the show, at which point Carlman begins to morph into a series of good looking women. Super Dave is also informed he must include a Joke of the Week segment, and we then see the man, dressed in a white pimp suite, fronting a Black gospel choir and telling a lame joke. Adding to the accelerated chick factor, Super Dave also gets into a car chase with some paparazzi, who are trying to get pictures of actress Jillian Barberie.
Not surprisingly, Super Dave gets blown up in not one, but both of the surprise explosives. And like a real life cartoon character, he winds up with black explosive residue all over his body.
Super Dave has a droll sense of humor for such slapstick material. The funniness is slow – probably too slow, and it's hard to imagine anyone being able to wade through all this dragging, stupid humor. It's not exactly Spike-Tacular stuff, that's for sure.
---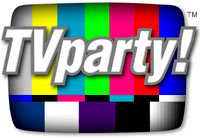 2009 - TV Show Reviews

Auto huren makes it possible to compare all car rental companies all over the world!
Compare the top sellers of Instagram followers on Buy instagram followers reviews!
An overwiew of guides and gutscheincode with the best tips and tricks to save money! on Ebookers.
Shop Amazon's New Kindle Fire