'TVparty is hands down the best site on the Web for classic TV.'
- Discovery Channel
OFF THE RAILS: One Season Wonders… Unfortunately, They Got Renewed!
by Cary O'Dell
Sooner or later, it seems that most hit shows eventually "jump the shark" as they say. But, usually, this takes place quite late in a series's run after the writers and producers have run out of ideas and the primary cast members have largely lost interest in the program. There was, of course, "Happy Days" where this particular phenomenon gained it name. Then there was when "Rhoda" got married. And when David and Maddie finally "got together" on "Moonlighting."
And remember the final disastrous season of the original "Roseanne"? Roseanne and family won the lottery becoming instant millionaires and John Goodman had also decided to curtail most of his appearances and the show, once a devastatingly funny commentary on working class life, became broader and sillier than a "Road Runner" cartoon. (BTW, years later, Rosanne herself would call this season of the show her personal favorite. Go figure.)
Then, sometimes, shows jump the gun when it comes to jumping the shark. Sometimes a program, early in its life, will alter itself significantly between seasons one and two and seemingly undo all the good will and good stuff that season one had going for it.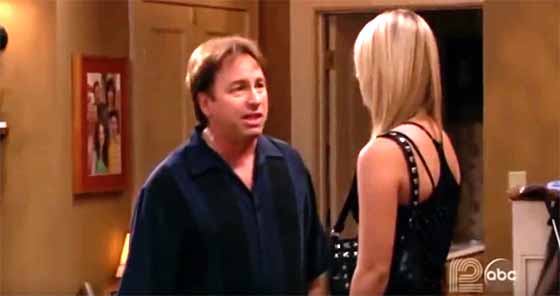 Sometimes shows have no choice but to reinvent themselves, of course. A case in point would be ABC's "8 Simple Rules." That series, debuting in 2002, was conceived as a showcase for beloved comedy actor John Ritter. Unfortunately, Ritter passed away in 2003. In tribute to him, it was decided that the show would continue on, incorporating his death into the program.
Hence, remaining cast members Katey Sagal and a young Kaley Cuoco saw their roles beefed up and the producers brought in some heavy hitters (James Garner and David Spade) to round out the vacancy left by Ritter's passing. But the show (now very much a "dramedy"), despite the talent of its cast, old and new, couldn't quite surmount that early tragedy and left the air in 2005.
But for other shows, there's just no excuse. Somewhere along the way, a network or a producer decided that a show had to be "re-tooled" and repaired not realizing that, even in TV, that old adage can apply: If it ain't broke, don't fix it!
So, I submit to you this short list of programs that, IMO, were wonderful one season wonders….but unfortunately they then got renewed.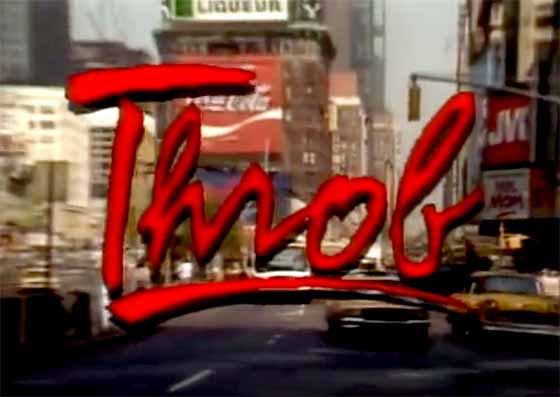 "Throb" (1986-1988)
"Throb" was a half-hour comedy made for the first-run syndicated market. It starred Diana Canova as a rather square single mom that goes to work for a cutting edge record label. Jonathan Prince played the boss of the record company and Jane Leeves (in her US debut) played one of the employees, a happening "It" girl named "Blue." The show divided itself between Canova's work life and home life (her son on the show was played during the show's first season by a young Paul Walker). In its first season, "Throb" was an all-out charmer—sweet natured and emboldened by a winning cast. But then in, in season two, it was decided to make Conova's character and Leeves's characters roommates. It seemed to upset the equilibrium as did Canova's character starting a romance with Prince's—and we know how show romances can often wound a series (think "Moonlighting"). Still, after "Throb" ended after season two, I was sorry to see it go.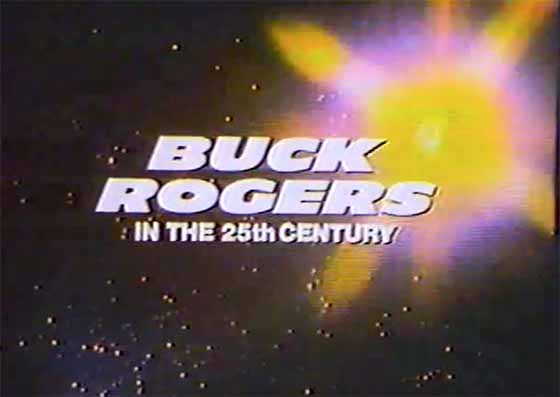 "Buck Rogers in the 25th Century" (1979-1981)
Though not flawless, this late 1970s/early 80s sci-fi series had a very enjoyable first season featuring some good special effects, some colorful sets and some even more colorful characters. Then came season two. As most fans know, a brand new producer came to the show at that time and jettisoned a few of the season one characters and introduced a few new ones which might not have been such a good idea. Additionally, he seemed to demote the wonderful Erin Gray in her role as the authoritative Col. Wilma Deering to an also-ran status and created some very silly and hokey new adventures (like "The Golden Man," "Journey to Man") which seemed to drown out and overshadow the couple very good episodes (like "The Guardians") that were part of season two. "Buck" never recovered and was cancelled at end of its second year.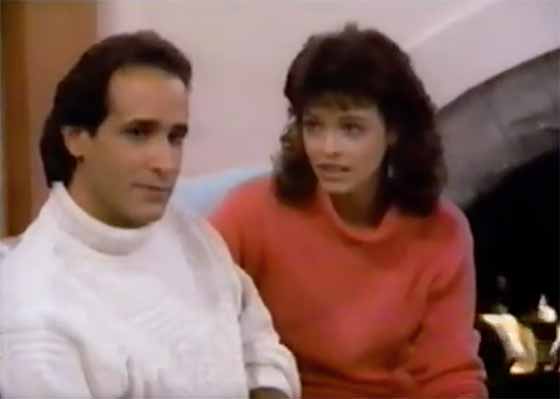 "Duet" (1987-1989)
This was an early Fox sitcom back when the network was just starting. It was a well-done rom com with Mary Page Keller and Matthew Laurence in the leads and supported by a truly great supporting cast that included Alison LaPlaca, Chris Lemmon and Jodi Thelen. Keller and Laurence were as warm and lovely as hot cocoa in the leading roles of this series which, as a premise, tried to play the relationship out in real time, week by week. But…by the second season and then the third, apparently the producers didn't trust what they had and began to make all sorts of changes to show including some rapid flash-forwards in time. Eventually, the show morphed into an entirely different show with a different title—"Open House"! "House" centered on the Keller and LaPlaca characters now both working in real estate. Laurence was gone…and soon, too, were viewers. Though "Open" featured a young Ellen DeGeneres, it closed up shop after 24 episodes played out between 1989 and 1990.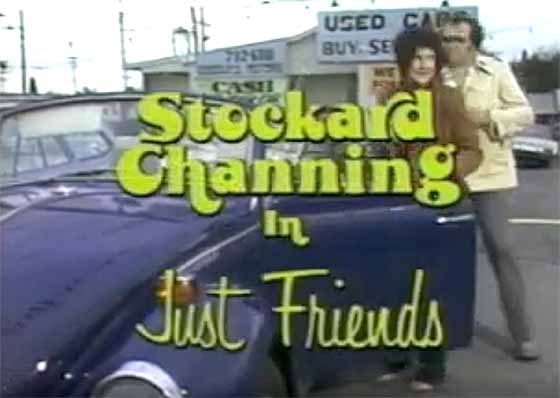 "Stockard Channing in Just Friends" (1979) "The Stockard Channing Show" (1980)
Stockard Channing had become a familiar face thanks to her scene-stealing work in the big screen megahit "Grease" in 1978. So…a year later, she got packaged into her own CBS sitcom. "Stockard Channing in Just Friends" debuted in 1979. Channing played a Boston woman leaving a bad marriage who has moved out to California for a fresh start. The "Just Friends" was a nod to men and women in platonic friendships (so very 1970s) like the one she had with her male neighbor played by Gerrit Graham. For work, Channing's character, Susan, worked at a health club. The first season—thanks mostly the pairing of Channing and Graham—was enjoyable. But, when the show returned for its follow-up season, the show had a new title ("The Stockard Channing Show") and Graham and most of the original supporting cast was gone. In the second season, some things were an improvement—now Channing worked for a consumer advocate and it allowed the actress to adopt different identities when she went "undercover" at various bad businesses—but, besides that, Channing's original concept and co-stars were sorely missed. Actually, neither incarnation was a great success and Channing's show, under any name, ended quickly. Not that these cancelations did much to dampen the still strong and impressive career of its lead star.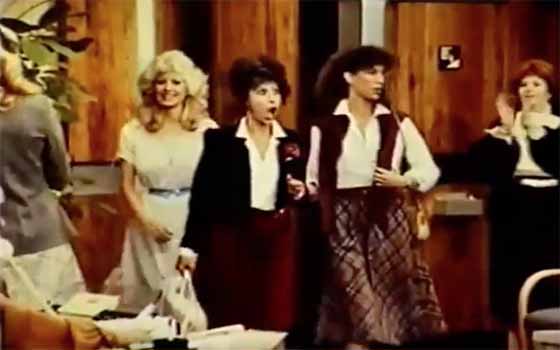 "9 to 5" (1982-1983)
This show was, obviously, a spinoff of the hit movie. It arrived to TV with many things going for it including Rita Moreno taking on the Lily Tomlin role and Jane Fonda as one of the show's executive producers. It even featured Dolly Parton's younger sister, Rachel Dennison, recreating her big sis's role. The show also featured the very funny Valerie Curtin in the Jane Fonda role and Jean Marsh as office snitch Roz. The show was a mid-season replacement and seemed destined to do well if not quite replicate "MASH's" film-to-TV success. But, around season three, both Fonda and Curtin departed the series and James Komack came in as executive producer. He hired Leah Ayres to round out the office trio in the absence of Curtin and made her Moreno's roommate as well. Okay. But it all seemed like just too many changes and ABC canceled the comedy after the start of its third season. (Now…and try to stay with me here…in 1986, "9 to 5" got resurrected as a first-run syndicated sitcom. Moreno was gone and her character was basically replaced a new character played by Sally Struthers. But Valerie Curtin returned. Got that? As did Rachel Dennison. The syndicated "9/5" was pretty good and was on the air until 1988.)
THE EIGHTIES: EARLY EIGHTIES NETWORK PROMOS / TV 1986 / WOODY HARRELSON AS WOODY ON CHEERS / FALCON'S GOLD: CABLE TV'S FIRST MOVIE / BILL & TED'S EXCELLENT ADVENTURES SITCOM / CREATORS & CAST OF IT'S A LIVING THAT HAVE PASSED AWAY / MOST UNEXPECTED MOMENT IN TV HISTORY / NORMAN LLOYD TRIBUTE / FALCON CREST / 1981 CHARLES GRODIN INTERVIEW / THERE ARE FUNNY EPISODES OF MAMA'S FAMILY - HONEST! / HANGING WITH SEAN PENN 1986 / 1985 GEORGE CLOONEY INTERVIEW! / IT'S A LIVING / EDDIE MURPHY AS JAMES BOND? IT ALMOST HAPPENED! / AUNT BEE'S DYING WORDS TO ANDY GRIFFITH / THE GOLDEN PALACE / MARRIED WITH CHILDREN'S ED O'NEILL & AMANDA BEARSE'S LONGTIME FEUD / PAUL McCARTNEY vs MICHAEL JACKSON / HOW NBC GOT ITS GROOVE BACK / 1980's WCW WRESTLING / ALAN ALDA DISCUSSES THE M*A*S*H FINALE / I WAS ALMOST CUJO IN THE STEPHEN KING MOVIE / 1986-87 TV SEASON / 1988-89 TV SEASON / 1990-91 TV SEASON / 1991-92 TV SEASON / WHY SHELLEY LONG LEFT CHEERS? / JASON ALEXANDER BEFORE SEINFELD / PEOPLE vs JEAN HARRIS / TROUBLED 1980-81 TV SEASON / "KISS MY GRITS" FLO HAD HER OWN SHOW? / CULLY HOLLAND / ONE SEASON WONDERS... THAT GOT RENEWED! / DWIGHT SCHULTZ ON WORKING WITH GEORGE PEPPARD / DEMPSEY & MAKEPEACE / THE BAXTERS / G.L.O.W. / FRIDAYS / GREATEST AMERICAN HERO / Great 1983 Carson Tonight Show / EARLY '80s TV COMMERCIALS / LOST MOVIE POSTERS /RICH HALL /FILTHY RICH/1980's TV WRESTLING STARS / TV DADS / FOX'S JOAN RIVERS / CHEVY CHASE DEBACLES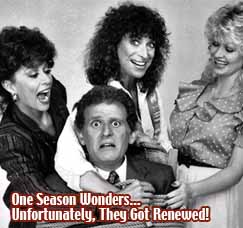 Amazon Prime - unlimited streaming
of your fave TV shows and movies!
Get your FREE 30 Day Trial!
PR4 & PR5 Pages for Advertising
TV on DVD/ /Holiday Specials on DVD
TV Commercials on DVD
TV Shows on BLU-RA