These original Data-Boy Music columns have been collected in a book with LOTS of new material and photos - it's the story of Data-Boy magazine and the LA Punk / Post-Punk scene. The story presented is a lot more complete!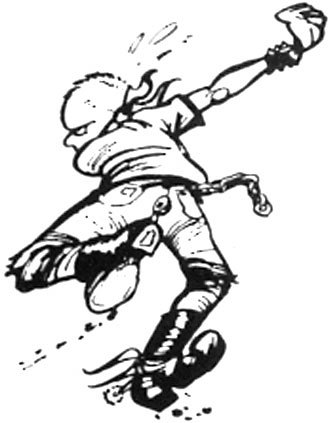 (This site was created in 1994 - updated in 2008.)
PLEASE NOTE SOME OF THESE ARTICLES WERE HEAVILY RE-WRITTEN FROM MY ORIGINAL NOTES IN 1994 & 2002.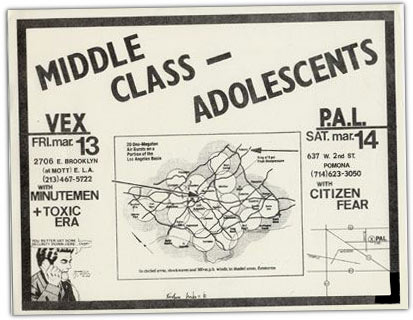 TVparty presents found articles circa 1980-85 written by Billy Eye and Judy Zee from Data-Boy, a gay entertainment magazine published in Hollywood.
These articles chronicle the avante garde bands coming up through the Los Angeles Punk and New Wave club scene during that key period. They read like a diary in the lives of these young clubgoers and the burgeoning scene they covered.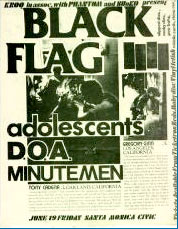 In the early eighties, young people in Los Angeles were flocking to makeshift clubs in droves to see new up and coming bands. Live new music, not DJs, was what they wanted to experience. These writings provide a sketchy look at the underground club scene in Los Angeles during the time that groups like X, The Go-Go's, Black Flag, The Minutemen and Wall of Voodoo entered the public consciousness.

Billy Eye reported on the Downtown & Hollywood punk art/rock scene, an insular, hardcore world of dark dives like the Brave Dog and Al's Bar, floating clubs like The Veil as well as established Hollywood icons The Starwood, Roxy, and Odyssey1.
NEW WAVE / PUNK ROCK 1981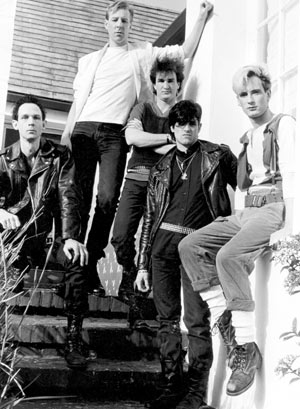 Judy Zee also covered the Hollywood scene, while writing about Westside happenings in clubs like The Whisky, Blackies and Club 88 - she was one of the few female rock columnists on the scene at that time.
Performances by The Go-Gos, Fear, U2, Grace Jones and Talking Heads are reviewed along with other obscure but influential LA rockers - particularly two up and coming bands, one that made it (early-MTV fave Missing Persons) and one that didn't (Red Wedding, the only openly gay punk band).
It's a look at what nightclubbing meant in Los Angeles in the early eighties.