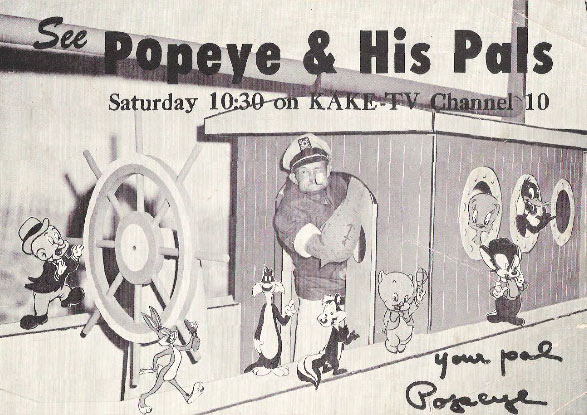 ?????
KAKE-TV Channel 10 in Witchita, Ks.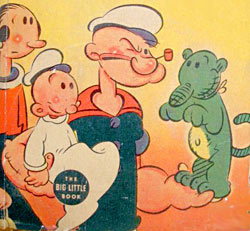 An unknown actor hosted the show as "Popeye" in 'Popeye & His Pals.' This was unusual because local TV hosts generally didn't attempt to portray Popeye in the flesh.
Do you have info or
photos from these shows
we can add to the site?
---
Local Popeye Shows:
Los Angeles / Miami / Pittsburgh / Wichita, KS / Baltimore / Springfield, MA / NYC / Birmingham / Cleveland / Detroit / Philadelphia / Richmond / Other Local Popeye Shows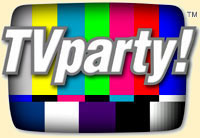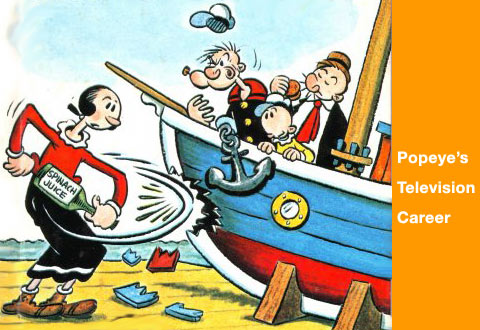 Popeye TV Hosts
Around the Country
by Kevin S. Butler
PR4 & PR5 Pages for ads - CHEAP!
---