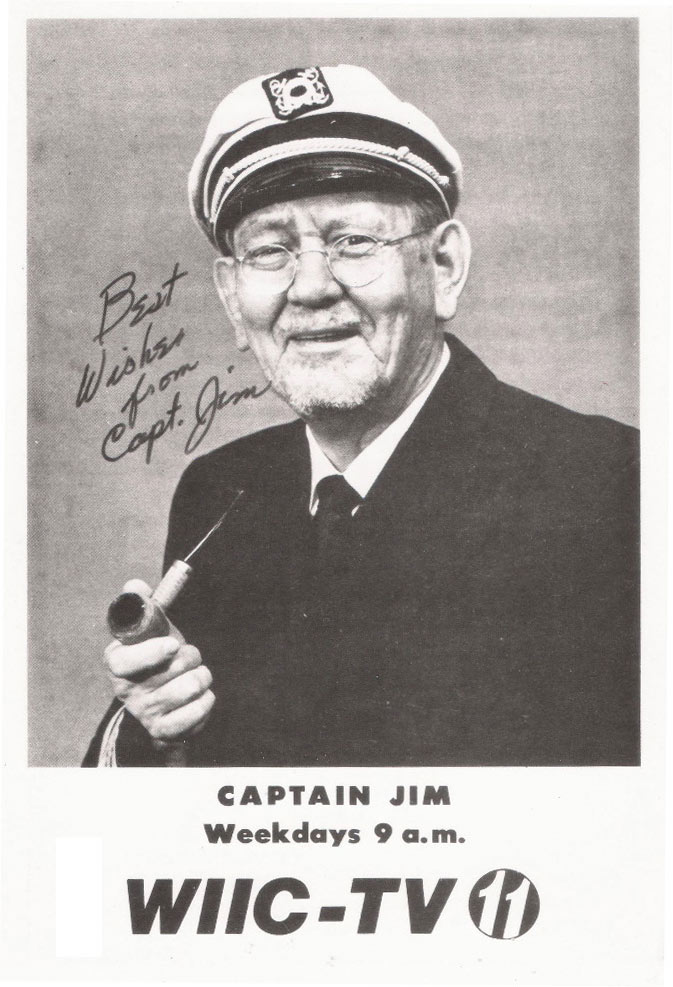 Captain Jim
WIIC (now WPXI) Channel 11 Pittsburgh, Pa
Ted Eckman Niemi portrayed Captain Jim of Capt. Jim's Popeye Club.
His 'ship' was called the Nancy B.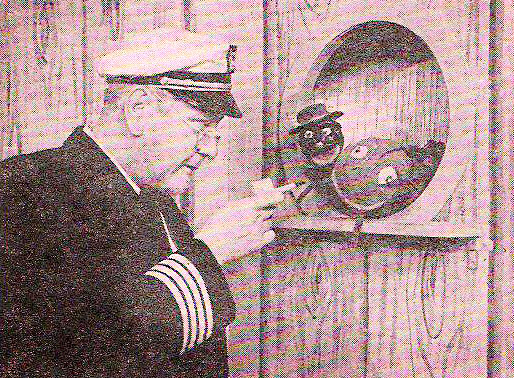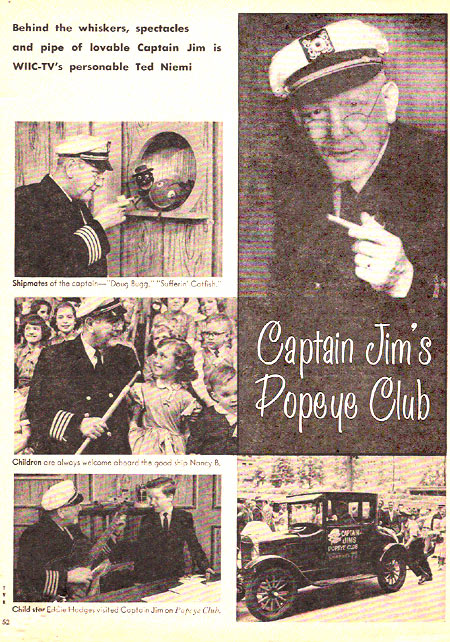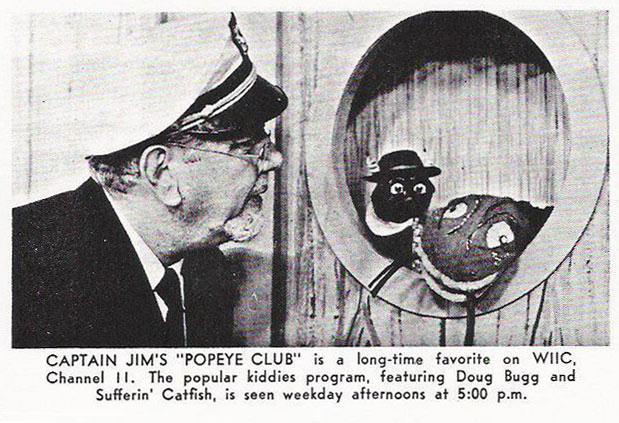 "My name is Bonnie and my father was Captain Jim (Ted Eckman) on WIIC-TV Channel 11 in Pittsburgh (now WPXI).
"One of my sisters sent me your site - I am currently visiting my mother in
Florida (the Captain's wife) and she is thrilled to see these old photos. My
father passed away on June 28, 1991... he would have been very happy with your website.
"We, of course, have lots more photos. He had several other children's shows before Captain Jim, one of which was called 'Stanley and the Four Stooges,' in which he played Stanley, the fourth Stooge... and showed Three Stooges films. (The Stooges also came through town on occasion and he had photos from those visits).
"I have been living abroad (Nicaragua) for seven years now...but am visiting the states and will be here for a few more weeks...so maybe I can manage to send you a couple of photos... if you're interested. I also found photos of dad on a Bugaboos site!"
- Bonnie
---
Local Popeye Shows:
Los Angeles / Miami / Pittsburgh / Wichita, KS / Baltimore / Springfield, MA / NYC / Birmingham / Cleveland / Detroit / Philadelphia / Richmond / Other Local Popeye Shows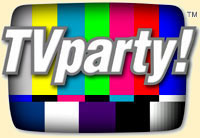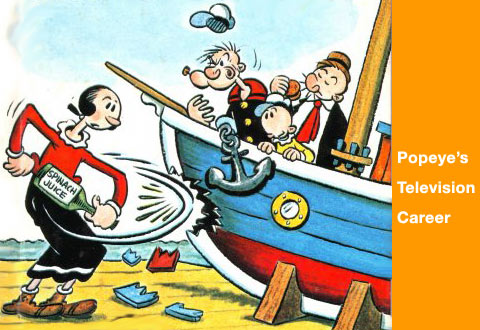 Popeye TV Hosts
Around the Country
by Kevin S. Butler
PR4 & PR5 Pages for ads - CHEAP!
Access our Classic TV Catalog Now
TV on DVD
Holiday Specials on DVD
TV Commercials on DVD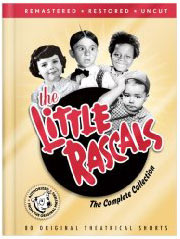 Everything you're looking for is here: