* Classic Television & Current TV Blog *
THE TRUTH IS ON THERE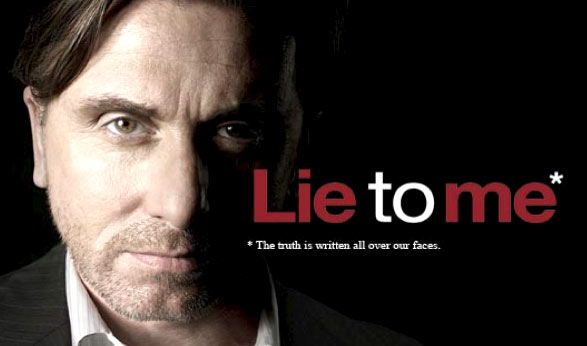 In this new FOX drama, behavioral psychologist Dr. Cal Lightman and his associates attempt to separate the truthful from the prevaricators by observing the various micro expressions, body language and unconscious intonations that accompany a duplicitous individual - in other words, these guys are human lie detectors. Think Bones without the decaying flesh.
From the producers of 24, Lie To Me stars Tim Roth along with Kelli Williams, Brendan Hines, and Monica Raymund. This first episode is not to be missed, I say that because everyone who watches it will pick up many of the tricks of the trade when it comes to determining who's fibbing. No, that old canard about looking up or to the side before speaking is no a way to tell, the signs are more subtle but no less pervasive.
For the most part, all of us lie the same way, according to Dr. Paul Ekman's research on which this show was based. Homicide detectives, mental health providers, homeland security - innumerable agencies have a need for ways to see through to the truth of a matter or ferret out dangerous suspects despite any physical evidence to know for sure.
Contempt, disgust, fear, surprise - how do you know the person you're dealing with is suppressing these emotions? It's easier than you think and you may be amazed to find people you're dealing with on a regular basis are hiding these simple to spot 'tells' from you.
For instance, I interact with someone on an almost daily basis that I suspect doesn't like me very much, even though I pay her good money year after year. I'm never really sure of her true feelings because she always greets me a smile and a cheerful hello. After watching this show I know for a fact she holds me in contempt, the facial anomalies that give it away are clearly on display each time I see her. Busted bitch!
These methods aren't foolproof, of course - psychotics and sociopaths are particularly difficult to peg (how well I know!) - but for the average Joe or Jane the signs are clear. As they say, a little knowledge is a terrible thing so expect to see amateur lie catchers looking at you oddly at every turn after this program airs.
I liked the first episode of Lie To Me a lot, I think you might as well. Tim Roth is every bit as fun to watch as Hugh Laurie is in the role of House and the supporting players are likeable enough, Kelli Williams (Men in Trees) is superbly slick as Lightman's saucy assistant.
Whether this (so far) rather thin concept has the potential to flesh out a series on the level of 24 I have my doubts but, if nothing else, it could be a very strong one season entry. This show could also be useful to make your own little white lies harder to detect - an unintended consequence of making everyone with a television set an 'expert' on lying.
Practical knowledge packed neatly into the sweet center of a funny, smart and compelling cop drama - nice! Lie To Me debuts Wednesday, January 21st at 9:00pm on FOX.
Tuesday, December 30, 2008 - 7:29am
WOULD YOU LIKE TO RESPOND?
WHAT'S HOT
Amazon announced this weekend that they've had their biggest sales season ever, that's alongside other retailers who are hurtin' for certain. From my own experience, sales through Amazon at this site were down about 20% but that could be because of the new slate of annoying ads I added in November. Or maybe because the bulk of sales through this site this month are Christmas Specials on DVD and once people have them, no more sales. (C'mon Blue-Ray!)
Anyhoo, just because people like lists, here are the products that TVparty readers were most interested in this December, not necessarily what they bought but what they most clicked on:
Books: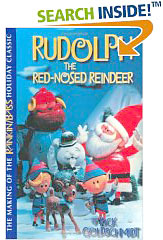 1. Rudolph The Red-Nosed Reindeer: The Making Of The Rankin/Bass Holiday Classic
2. The Golden Age of Chicago Children's Television
3. What a Card: The Story of Clellan Card and Axel and His Dog
4. The ABC Movie of the Week Companion: a loving tribute to the classic series
5. Christmas on Television (The Praeger Television Collection)
6. Zorro
7. Hi There, Boys and Girls! Americas Local Children's TV Programs
8. The Little Rascals: The Life and Times of Our Gang
DVDs: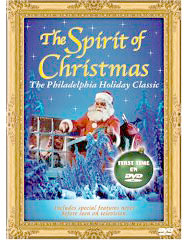 1. The Original Christmas Classics (Rudolph the Red-Nosed Reindeer/Santa Claus Is Comin' to Town/Frosty the Snowman/Frosty Returns/Mr. Magoo's Christmas
2. Spirit of Christmas
3. Hiya Kids! A 50's Saturday Morning Box
4. The Best of Fractured Fairy Tales, Vol. 1
5. Lancelot Link: Secret Chimp
6. Carole and Paula in the Magic Garden
7. ZOOM - Back to the 70s
8. The Best of Tennessee Tuxedo and His Tales
9. Christmas Television Favorites (Dr. Seuss' How the Grinch Stole Christmas! / The Year Without a Santa Claus / Rudolph and Frosty's Christmas in July
10. Classic TV Commercials: Ones We Never Forgot
I'm still wrapped up in the holiday vortex - I celebrated yesterday with my brother's family and today I have to do a photo shoot, TV interview, and tonight film a scene for a movie. I'll bet Britney Spears has the day off.
Saturday, December 28, 2008 - 7:18am
WOULD YOU LIKE TO RESPOND?
NOW THIS IS FUNNY
Ever notice how Dustin Hoffman comes across as the most naturally funny guy on the planet?
Friday, December 26, 2008 - 9:38am
WOULD YOU LIKE TO RESPOND?

ANOTHER LEGEND LOST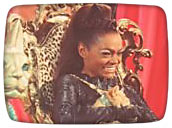 One of my favorite entertainers of all time has passed away - Eartha Kitt. What a grand lady she was, the third woman to play Catwoman (although she told people she was the first) back in 1967 (although she told folks in her autobiography that it was 1971). She was old school that way, but bold and courageous when it came to speaking her mind as witnessed by her infamous blacklisting after criticizing President Johnson's war policy at a White House reception.
"The thing that hurts, that became anger, was when I realized that if you tell the truth — in a country that says you're entitled to tell the truth — you get your face slapped and you get put out of work," she told told Essence magazine in the 1980s. Jimmy Carter invited her back to the White House in 1978.
If you ever get a chance to listen to any of her live concert tracks by all means do so - they're s campy and vampy, she never lost her hold on the audience which, in later years, tended to be very internationale and predominantly gay.
In the meantime, Christmas is over and we shan't talk about it again until next year. I hope yours was wonderful!
Friday, December 26, 2008 - 8:35am
WOULD YOU LIKE TO RESPOND?
MERRY CHRISTMAS
Here's the oldest known footage of Santa Claus ever shot, courtesy of James, from Great Britain in 1898.
You ight enjoy this: Lee Mendelson, producer of A Charlie Brown Christmas, talks about his classic Peanuts holiday special, in a special Christmas edition of the Internet radio show TV Time Machine, hosted by TV historian Jim Benson.

In this one-hour interview, Lee Mendelson reveals the fascinating story behind this beloved 1965 animated holiday special including the genesis of A Charlie Brown Christmas; casting the children to supply the Peanuts gang voices, and working with legendary creator Charles Schultz. Mr. Mendelson also discusses the yearly ritual of families watching the Charlie Brown Peanuts TV specials, a holiday tradition which has been passed from generation to generation.
Thursday, December 25, 2008 - 8:05am
WOULD YOU LIKE TO RESPOND?