* Classic & Current Television Blog *
ON THE TV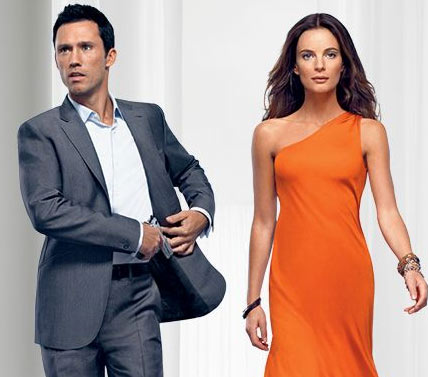 If you're a fan of Burn Notice, as I am, you'll be glad to know the show returns tonight on USA with the continuation of season 2. Tonight's episode is a knockout with Michael and his compadres dodging assassins while helping out a guy who's been ripped off by a cancer scammers.
It's another fast and funny episode, this is one of those rare shows that works both as wry comedy and action adventure. Will Michael finally get to the bottom of who had him burned?
From the press release: BURN NOTICE, the hottest show last summer and the number one new show on cable in 2007, returns for its second season continuation with seven all new episodes on Thursday, January 22, 2009 at 10/9c. BURN NOTICE was the #1 scripted show on cable in 2008 in the coveted P18-49 demo delivering 2.76 million viewers.
There's a reason this show is so popular - check it out for yourself.
Both Lost and Lie To Me debuted with weak numbers, last night's Lost was down 31% over last year's opener.
Thursday, January 22, 2009 - 7:50am
WOULD YOU LIKE TO RESPOND?
WHAT I'M WATCHING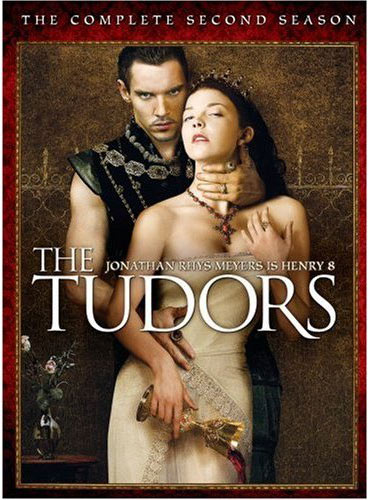 The Tudors - Season Two - The Tudors is a visually stunning representation of a tumultuous moment in history, you'll find yourself thoroughly immersed in the richness of the scenery, the depth and breadth of the storyline, and the breathtaking narcissism that is brought to life so vividly.
This is the story of King Henry VIII, before he became the corpulent ruler we tend to think of, and the creation of the Church of England amid the machinations of that medieval homewrecker Anne Boleyn.
Every performance is spot on, there isn't a sour note in this production. If you're at all interested in history - or just compelling drama on a grand scale - you should not miss The Tudors. It's that good.
And what better way to watch it than on DVD where you can soak up every luscious detail - and it makes it easier to keep track of who is who which can be a challenge in a production with a cast as big as this one.
That there will be a season three is news to be heralded, The Tudors may be the finest pre-modern historical drama of all time, surpassing Rome and Deadwood even.
A remarkable achievement in the television arts.
Wednesday, January 21, 2009 - 8:54am
WOULD YOU LIKE TO RESPOND?
WEDNESDAY FOLLOWUPS
Kevin Butler writes: "I met Bob May at The Chiller Theater Convention back in the fall of 2004, the convention was held for the last time in the Meadowlands, N.J. and the place was packed with guests and the public. The Chiller Theater Convention moved to Parsippany, N.J. where it is still held every fall to this day.
"Many guests drew big crowds including Bob May, Billy Mumy, Mark Goddard, Jon Provost (the former kid actor who played 'Timmy Martin' on Lassie - I don't know why Mr. Provost was at this convention that honors horror and sci-fi films and TV shows but he was there), Martin Kove, Penny Marshall & Cindy Williams, my dear friend Linda Blair (who will turn 50 tomorrow), Kevin McCarthy, Mako and John Zacherley.
"Bob and Billy were kindly gentlemen who answered my questions about Lost In Space, I wish that I had my tape recorder with some questions to ask them but I didn't get the chance to interview them about their work on the show."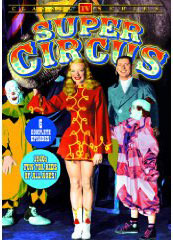 Bob Huggins adds: "I read the recent blog article on Super Circus and wanted to add that Alpha Video has released six episodes on DVD which, of course, can be found at Amazon."
Wednesday, January 21, 2009 - 8:22am
WOULD YOU LIKE TO RESPOND?
SORRY I BROUGHT IT UP
Bob May, the diminutive guy in the B9 Robot suit on Lost In Space, died Sunday of congestive heart failure. He was only 69. "May flights of robots sing thee to thy rest."
I think more than any other show Lost In Space fueled my initial love of television. Those first episodes blew my young mind and, no matter how silly the show got, I was hooked from that point on.
While Bob May was inside the suit a guy by the name of Dick Tufeld provided the Robot's voice and he never actually said, "Danger, Danger Will Robinson!" just like Mae West never said, "Come up and see me some time" and Cary Grant never said, "Judy, Judy, Judy." Weird, huh?
Here's Bob May with one of those Robots that you and I are too broke to afford.
Monday, January 19, 2009 - 8:42am
WOULD YOU LIKE TO RESPOND?
COOL STUFF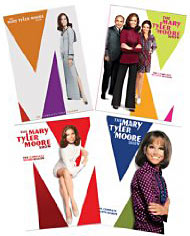 Here's a great deal - Amazon has the first four seasons of The Mary Tyler Moore Show on DVD for only $60.00 - that's 50% off with no sales tax or shipping charge! $15.00 per season for one of the best comedies of all time. No word yet on season 5 DVDs.
Apparently people all over the country are building their own Robot B9 from Lost In Space. Check this one out - pretty cool, huh?
This guy has recreated Culver City in the 1920s in search of locations where Laurel & Hardy and the Our Gang kids filmed their classic shorts. Fascinating, I love that there are people out doing this kind of thing.
Sunday, January 18, 2009 - 11:20am
WOULD YOU LIKE TO RESPOND?