* Classic & Current TV Blog *
ON THE TV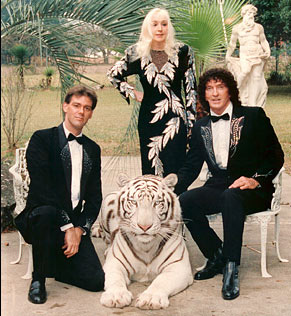 If you've been watching the new series of documentaries airing on HBO over the last few months you know what a treat each and every one has been. There's a new one debuting on Monday night and it is a real stunner.
Before Seigfreid and Roy dazzled Las Vegas with their death defying act, audiences thrilled to Cat Dancers Ron and Joy Holiday, an exotic married couple who raised up and lived with the big cats they used in their sensational act. Along the way they took on a handsome assistant and the routine became a menage-a-troi.
Together they found true happiness, both on and off stage, but how their dream life came to an abrupt end will leave you astounded. This mesmerizing documentary draws on archival footage and new interviews with a broken Ron Holliday who recounts his horrifying tale in vivid detail. You may anticipate what happens at the end but you'll never guess it's mind blowing conclusion. Yeah, it's that good.
From the press release: Cat Dancers tells the mysterious, bizarre and ultimately tragic story of an iconic team of animal trainers: Ron Holiday, his co-star and wife, Joy Holiday, and their lover/fellow performer, Chuck Lizza, who joined the act in the 1980s. Together, the Cat Dancers became one of the first "big-cat" entertainment acts – true forerunners to their eventual rivals, Siegfried and Roy. Ron, Joy and Chuck lived together as a loving if unconventional family until 1998, when tragedy struck.
Another in an amazing series of documentaries from a network on a roll - Cat Dancers premieres on Monday, December 15th at 8pm ET/PT only on HBO.
Tuesday, December 9, 2008 - 7:18am
WOULD YOU LIKE TO RESPOND?
1967 TV GUIDE COVER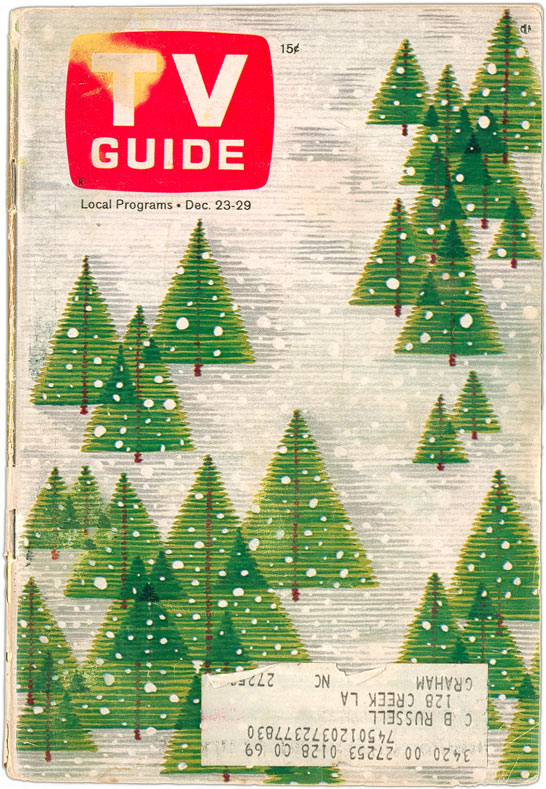 Monday, December 8, 2008 - 6:50am
WOULD YOU LIKE TO RESPOND?
MERRY CHRISTMAS!
I just love the old Christmas specials from back in the day with stars like Bob Hope, Bing Crosby and my favorite, Andy Williams. Andy hosted Christmas specials for the better part of four decades but never with the frequency that they appeared in the 1960s & 1970s. Those specials were always a treat, an explosion of red and green with a generous sampling of traditional Christmas carols sung to perfection by the genial, sweater clad host.
I read somewhere that songs about the birth of Jesus are getting the short shrift in public holiday displays. That's a shame because those are the ones I love best. Hark The Herald Angels Sing, Silent Night, Oh Holy Night, those are lovely carols, especially when sung by one as talented as Andy Williams. Here's Silent Night with the Osmonds singing the background from a 1965 special.
I find it hard to believe that one of the networks wouldn't want to mount a special starring Andy Williams since he's still out there crooning. The last one was Happy Holidays: The Best of the Andy Williams Christmas Specials in 2001. He did show up in this year's Macy's Thanksgiving Day Parade.
And Christmas without the Bob Hope Christmas Special? They seemed to go hand in hand when I was growing up, the ratings were always tremendous as a sizeable portion of the population tuned in each year for the usual helping of bad jokes, corny skits, and bubbly guest stars. Here's Bob from his 1975 Christmas show with Dean Martin.
Sunday, December 7, 2008 - 11:46am
WOULD YOU LIKE TO RESPOND?
TWO SAD PASSINGS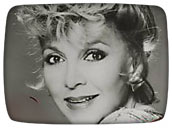 Kevin Butler writes: Character actress Beverly Garland, best remembered for her roles on My Three Sons, Scarecrow & Mrs. King and Lois & Clark: The New Adventures Of Superman, is dead. Ms. Garland died last night at her home in Los Angles, she was 82 years old and had been suffering from a long illness.
Born Beverly Fessendenn, she had been performing in B-moves, most notably The Alligator People with Lon Chaney, Jr. in the late 1950s.
She appeared on the short lived sitcom The Bing Crosby Show but also did dramatic appearances on such series as Mannix with Mike Connors (on that episode Joe Mannix is trying to find out which mafia hit man killed a TV news reporter, Ms. Garland played a mafia moll. That show also featured an appearance from Ms. Garland's former My Three Sons TV daughter Dawn Lyn).
Her most memorable television work was her roles on My Three Sons (as Steve Douglas's second wife Barbara); Scarecrow & Mrs. King (as Amanda King's mother-in-law); and Lois & Clark (as the second and last actress to play Mrs. Ellen Lane, Lois's mother). Beverly Garland also worked with my dear friend and fellow performer Ms. Linda Blair in the movie musical Roller Boogie as her mother Mrs. Barkley.
Ms. Garland also co-founded and owned The Beverly Garland Hotel which she sold years later but continues to bear her name. She was also involved with the tourism of Southern California via her involvement with the tourism board.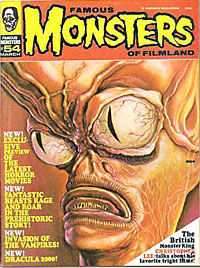 I also read the sad news that Forrest J Ackerman died. He was the editor of Famous Monsters of Filmland, one of my favorite magazines growing up, and the creator of Vampirella. Also, Bettie Page has been hospitalized after a heart attack.
Sunday, December 7, 2008 - 10:16am
WOULD YOU LIKE TO RESPOND?
A QUESTION AND A LIST
Mark asks: I grew up in Collinsville, Illinois in the 70s, and watched "Corky the Clown" on channel 5 (KSDK). On your site, you have a page that talks about the show, and I was wondering if you happened to know what the name of the theme song was. It was also featured in the movie "Who Framed Roger Rabbit" near the beginning, when Bob Hoskins walks into the producer's office), and in the end credits of "Amazon Women on the Moon." I've been researching all over the Internet, but can't find the name of this song. It's driving me quite mad. Thanks."

Occasionally I like to highlight the bestselling DVDs through this site, if for no other reason than - people like lists. So here goes (you can mouse over the titles for more info:
1. The Original Christmas Classics (Rudolph the Red-Nosed Reindeer/Santa Claus Is Comin' to Town/Frosty the Snowman/Frosty Returns/Mr. Magoo's Christmas
2. Spirit of Christmas
3. Carole and Paula in the Magic Garden
4. Dr. Seuss' How the Grinch Stole Christmas! (50th Birthday Deluxe Remastered Edition)
5. Hiya Kids! A 50's Saturday Morning Box
6. Menotti - Amahl and the Night Visitors
7. Peanuts Holiday Collection (It's the Great Pumpkin, Charlie Brown / A Charlie Brown Thanksgiving / A Charlie Brown Christmas)
8. A Charlie Brown Christmas (Remastered Deluxe Edition)
9. Bob Hope - Hope for the Holidays
10. Happy Holidays With Bing & Frank
11. TV Sets: Holiday Treats
Gee, you'd think there was some kind of holiday going on. Hey, with the shaky economy classic Christmas specials are a great deal for folks who intend to stay home more. Plus you have them for the years to come, I know I'll be watching A Colbert Christmas year after year.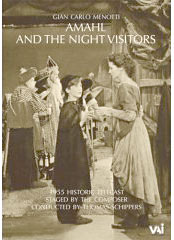 Funny thing, that Frank & Bing DVD came out years ago and never sold worth a darn through this site but this season it's hot. It is a really cool yule old school spool. Menotti's Amahl and the Night Visitors is popular because of the excellent article by Mitchell Hadley about TV's first original opera and the medium's first Christmas spectacular that was shown year after year. If you haven't read that piece you should, it's been recently updated.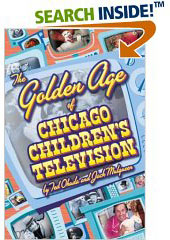 Another big seller is this remarkable book, The Golden Age of Chicago Children's Television, chronicling the amazing local children's programs that the Windy City was so lucky to enjoy. It's a book packed with photos, all of the great shows are here - Gigglesnort Hotel, Bozo, Kukla, Fran & Ollie, Super Circus, Garfield Goose, Ray Rayner - even Hardrock, CoCo & Joe.
Many of those programs you'll notice were syndicated, so even if you didn't grow up there chances are one of your favorite kiddie shows originated from Chicago. I wholeheartedly recommend this one and, judging from how many people are ordering the book through Amazon, it's a surefire gift for the right person.
Saturday, December 6, 2008 - 1:07pm
WOULD YOU LIKE TO RESPOND?
IN THE NEWS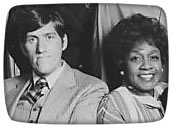 Kevin Butler brings us this story: Comic/character actor Paul Benedict, best remembered for his role of the daffy next door neighbor on The Jeffersons, is dead at 70 years old. Mr. Benedict was found dead in Martha's Vineyard and, according to his brother Charles Benedict, the death was seen as suspicious by the local authorities who are investigating.
A veteran stage and screen performer, Paul Benedict began his career in the 1960's with a repertory company in Boston where he performed with Dustin Hoffman, Robert DeNiro and Al Pacino. He also appeared in movies like The Goodbye Girl with Marsha Mason, Quinn Cummings and Richard Dreyfuss where he played the nutsy stage director Mark and Cocktail with Tom Cruise as the pompous collage professor but he will always be remembered as Harry Bentley, "The Weird Dude," on The Jeffersons.
This caught my eye in the news:
Even the famous Harvard University endowment can't beat this historically ugly market.
Harvard had just one-third of its assets in stocks last summer, yet the fund still lost 22 percent of its value, or $8.1 billion, in four months from July through October, the school's president told deans in a letter Tuesday. It was by far the largest loss ever for the world's biggest endowment - a huge reversal of fortune at a school known for its investment superstars.
...
Calling the decline "sobering," Faust wrote that "the severe turmoil in the world's financial markets has affected all major asset classes in which the endowment is invested."
The endowment provides an unusually large share of the university's operating budget - about 35 percent, or $1.6 billion last school year. Most large private schools rely on endowments for just 15 percent of their budgets.
It costs more than 5 BILLION DOLLARS to run Harvard University for a year?!?!?
Friday, December 5, 2008 - 7:18am
WOULD YOU LIKE TO RESPOND?
STUFF
Prop 8: The Musical with Jack Black and a bunch of other stars is burning up the tubes:
Eric Pleasant writes about the cigarette commercials posted here the other day: "I am always shocked my the good number of commercials that were within the old TV shows that went onward until the late 60s. Watching the cigarette commercials within the shows is also jarring even though I am old enough to remember the cigarette commercials of the mid to late 60s seeing them on the shows-especially since the Clampetts never really smoked on the show-somewhat surreal especially their pitches. Kind of disillusioning in a way. I agree – it's weird but kind of pleasing to see the characters do the commercials since I was too young to have seen most of them when they first aired."
This is a good cause you should support this Christmas season - from Alek O. Komarnitsky: The Controllable Christmas Lights for Celiac Disease are live for 2008. There are three live webcams and X10 powerline control technology system so web surfers can not only view the action, but also *control* 20,000+ lights. Heck, you can even inflate/deflate the giant Santa, Elmo, Frosty Family, SpongeBob SquarePants, and Homer Simpson - D'OH! ;-)The website is totally free (and totally fun) and is one of my zany ways of raising awareness & soliciting donations for Celiac Disease: my two sons have this condition, so it's personal for me.
If folks are so inclined, you can make an optional donation directly to the University of Maryland Center for Celiac Research. Over $30,000 has been raised with... holiday lights - go figure!While people around the world (154 countries last year) enjoy seeing the lights ON, environmentalists will be happy to know that they can turn the lights OFF with a click of the mouse.
The Yule Log goes hi-def. From the press release: iN DEMAND Networks announced that it is bringing the Yule Log, the popular holiday tradition back to Comcast, Cox Communications, Time Warner Cable and Bright House Networks Video On Demand (VOD) customers this year. Because of the Yule Log's long running success, iN DEMAND has created two new, sure-to-become classic offerings: Winter Green and Snowman. The service launches on December 8 (with earlier sneak previews in select locations) and airs throughout the month as part of the cable operators' free on demand service. These VOD titles will be free to customers.
While the most famous televised Yule Log has been airing since 1966, iN DEMAND's version stands out as the only originally produced hi-def Yule Log. iN DEMAND's Yule Log features a crackling fire and is sure to add warmth this holiday season, even for those without a fireplace. Winter Green shows a snowy, pine forest setting that viewers can enjoy without catching frostbite. Snowman features a snowman dressed in top hat, scarf and neckerchief (carrot nose included) regally withstanding a windy, snowy storm. All three offerings, accompanied by holiday music, were filmed with HD-cameras and are presented in 1080i picture and 5.1 sound.
Thursday, December 4, 2008 - 7:38am
WOULD YOU LIKE TO RESPOND?
IT'S BEGINNING TO LOOK A LOT LIKE WEDNESDAY
Jim Benson has conducted with MAD MEN creator and executive producer Matthew Weiner on his internet radio show, TV Time Machine. Mr. Weiner talks for over an hour about the creation and making of the show, his fascination with The Twilight Zone and the era of the 1960's, and many other revealing things about his life and career that he has not discussed in previous interviews.
From the press release: Mad Men is a unique and innovative one-hour drama about the lives of men and women toiling in the cut-throat world of Madison Avenue advertising in the early 1960's. The series is also an exploration of a time when American society was still struggling with issues of race, gender-even the habit of smoking.
"I've been shocked by the reaction to the smoking in the series," says Weiner. "People are in cultural denial to its existence, when it really didn't disappear in the workplace until the 1990's. There's a real moral superiority about it now, but back then it was really as common as eating. I wanted the smoking in the show because it was such a great irony. To see a society in this mass denial, where adults are unaware of what they're doing. The image of who we are and what's being sold to us and what the reality of it is-it's such an integral part of that irony." Click here for the interview.

ABC is releasing video sneak peeks of Lost season five, you can see the full two-minute clip right here:
Sci Fi Channel has ordered 20 episodes of the Battlestar Galactica prequel Caprica for 2010.
Steve Buscemi has a pilot under consideration with HBO called Boardwalk Empire, the story of the rise of Atlantic City in the roaring twenties. Martin Scorsese will direct.
Kevin Butler reminds me that Irene Ryan was another longtime smoker who developed lung cancer, she died in 1973 at age 71 while starring in Pippin on Broadway. I saw Pippin in 1974, wish I could have caught Ryan in her Tony Award nominated role, she was great on the soundtrack.
A whole bunch of new photos from Romper Room in Charlotte, NC are here.
Wednesday, December 3, 2008 - 9:07am
WOULD YOU LIKE TO RESPOND?