'TVparty is hands down the best site on the Web for classic TV.'
- Discovery Channel
Classic TV
shows on DVD


by Cary O'Dell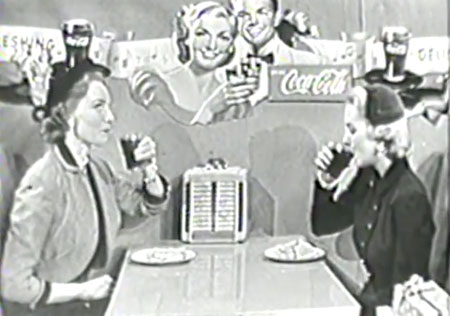 At one time—oh, not so long ago!—it seemed like it was going to be possible to live your life (or at least watch TV) without ever again having to sit though commercials again. Those days are probably gone now. Though you can weed out a mighty number of ads thanks to DVR's, online services, pay cable and other newfangled gadgets, ad agencies are getting more and more creative and more and more sneaky (not to mention desperate) in their ability to get their messages in front of your eyes.
Still, despite our attempts to avoid them like the plague, watching commercials won't kill us. And, for the most part, commercials do get an unduly bum rap. Ads aren't so bad. And it's not just because we need them in order to have time to run to the bathroom without missing any of the show. It's because we are all the TV generation now. We've been raised on the medium and have learned to accept the 30 second (or shorter) spot as the necessary evil of our coach potato existence. We've come to tolerate them, expect them (ever sit watching a movie in the theater and expect after one scene for a commercial to come on?) and successfully ignore them.
And even when we do end up watching them, we end up ascribing to them way too much power and influence. For too long we've blamed TV commercials and other forms of advertising for everything—from the corruption of the culture to anything that has gone wrong in the world to anything which is dishonest in the universe. But the truth is that we are bombarded with thousands upon thousands of advertising messages almost every second of the day every single day. Except when you're asleep (and, I'm sure, someone somewhere is working to crack that code) you are seldom, if ever, safe from advertising's extensive reach: turn on the TV, the radio, open up the internet, pick up a magazine, walk down the street, sit in the waiting room and you are probably the recipient of sort of advertising. Even the little plastic divider things that I put between my groceries and the groceries of the person behind me at the supermarket now bear some sort of plea for cigarettes, orange juice or even TV shows.
But most of these pitches are all for naught. If all these attempts to sell you stuff worked so efficiently and effectively, then we'd all be far more in debt today than we already are. The truth of the matter is that our brains already edit out the majority of ads without us even realizing it. Ads often register—if they register at all--only as so much white noise.
But even if our brains didn't do this editing for us, most ads, no matter how well executed, can't make us buy something we don't want or need. A case in point: I j'adore that Dior perfume ad with Grace Kelly seemingly kissing hello to Charlize Theron but, not being a woman, I don't have a need to buy women's perfume and my mother already has a favorite perfume. Hence, try though they might, Dior and company is just not going to get my business no matter how much old time Hollywood glam they attempt to seduce me with.
Fundamental flaw….
We assume that the point of any ad (TV commercials specifically) is to convince us to buy, but it's not. While, yes, these ads and the companies might want your money, what they have to do first is get your attention and in the increasingly crowded world of mass media, that's getting harder and harder. That's why so many ads these days barely mention their product until their closing seconds, first they have to hook you and a little mystery of "What's this about?" is as good an attempt as any.
Additionally, we undervalue the amount of information that is necessary for any ad, for any product, to properly work. For all the criticism about commercials's hard sell and big promises, their primary function of advertising is simply to impart information to you i.e. this is what this product does, this is what this product is called, this is where it is sold. All the hyperbole in the world about an item does no good if you don't know what it's called, how to use it and where to get it.
Still, all this said, getting that product name and primary product info in front of as many eyes as possible remains a vitally important function of television and all media. Hence we are making ads shorter and more insidious. And, to bypass, the filtering done by devices and unconsciously by viewers, TV has turned to some rather heavy-handed product placement.
Product-placement might better be described as "Everyone on "American Idol" Drinks from a Coca-Cola Cup." Along with their inclusion in almost every single reality show—think of "Celebrity Apprentice's" overt shilling to "Top Chef's" endless mention of Gladwrap—these not-so-subtle references to real-life products can also be found on fictional shows, comedies and dramas. A couple of seasons ago, for example, "New Girl" did an episode that was obviously a not-so-veiled ad for the Ford Fusion.
This increasing practice can, at times, be jarring and/or annoying. It has already led to a spat of editorials and some carefully contained outrage from some viewers and pundits. In fact, in England, the practice has caused so much controversy, it has since been banned. But such panic seems a bit fool-hearty and slightly like overkill to me, mainly because this intermingling of show and sponsor is nothing new.
Throughout the golden age of radio, single sponsorship of shows were the norm and often featured right in the show's title. Consider "Lux Radio Theater," among others. Early TV operated on this model as well with show's like "DuPont Show of the Week" and "Goodyear Playhouse." No one and nothing was immune from the power and influence of the advertiser/sponsor on actual TV content. "I Love Lucy" was, in its first season, sponsored by Phillip Morris cigarettes. At commercial breaks, Lucy and Desi (in character? Out of character?) were often seen lighting up. Over on "The Goldbergs," Mrs. Goldberg (Gertrude Berg) had a Sanka Coffee can resting on her window cill; Sanka was the show's sponsor. And on "The George Burns & Gracie Allen Show," their sponsor, Carnation Milk, in a very surreal twist, regularly found itself incorporated right into their weekly plots.
Before multi-sponsorship of television programs came fully into effect in the late 1960's, such mixing of advertising and programming was the norm and we seem to have suffered no long term ill effects from it. Uncle Miltie singing the praises of Texaco or Dinah Shore for Chevrolet did not cause the world to stop spinning or to come loose from its axis. Hence, if Keith Urban is force fed Coke, there seems to be little harm to anyone but, perhaps, Mr. Urban and his digestive system.
Ironically, at the same time that we have invented more and more ways to get around watching commercials, and become incensed over advertising encroaching into our fictional and "reality" programming, we have also developed a major love affair with certain "event" ads, like those that air during the Super Bowl. Additionally, we've developed a surprising tolerance for a peculiar long-form type advertising known as the "infomercial." (Because, apparently, 60 seconds of Ginsu just wasn't enough!)
Thirty years ago if you had told TV viewers that people would once sit still for a half-hour long commercial, they'd have thought you nuts. But, today, informercials not only endlessly populate our overnight and weekend afternoon TV hours, they also, seemingly, move a lot of product. (After all, if they didn't, they wouldn't still be being produced and aired.)
At one time, when infomericals first started, they worked hard to be deceptive, at least in terms of their titles and hosts, trying as they did to pass themselves off as real programs, like talk shows or newscasts being broadcast from Cher's living room. Today, though, we have largely dismissed with such pretense. P90X is P90X--we all know it's something for sale.
Interestingly, for all the over-eagerness, Ronco-on-acid, hard sell of informercials, and for all their quick editing and spinning graphics, rather than be avant garde, they actually hearken back to the men in covered wagons medicine shows of yesteryear or at least to the elaborate in-store demonstrations that were once part of every department store from coast-to-coast. At one time, selling counted as entertainment and, today, we've come full circle.
---
---
Post-Modern Sitcoms / Actors That Wrote Books / Bill Cosby - WTF?!? / Awful 1990s TV Shows / Emmy Award Multiple Winners / Anthony Zuiker: Mr. CSI / Diana Muldaur: A Viewer's History / Arnold Palmer / Small Roles Big Performances / Barbara Hall / Julie Newmar / Sick of CNN Surrogates / Stars Before They Were Famous / Stars Before They Were Famous 2 / Stars Before They Were Famous 3 / A Better Classic TV Network / Bill Paxton / Shirley Jones Interview / Shows Nobody Remembers But Me 4 / Shows Nobody Remembers But Me 1 / Bryan Cranston Interview / State of TV Commercials / State of TV Commercials / The Great Cable TV Migration /Chris Robinson /Dallas Reboot /David Letterman /Auditioning For Game Shows in the 80s /Ghosts of Cable TV past / Honey Boo Boo - WTF?!? / Ian Abercrombie / Joe Franklin / John Nettles / Gotham / Jon Cryer / Jon Stewart / Lana Wood / David Letterman / Matt Bomer / Molly Ringwald / Morgan Brittany / Music Rights for TV Shows / Neilsen Ratings / Norman Lloyd / Not Your Dad's TV / TV Series Reunions / Rich Little / Special Bulletin with George Clooney / Top Ten Action Movies / 2013 Emmy Awards / 2010 Celebrity Deaths
A Word From Our Sponsors
The State of TV Commercials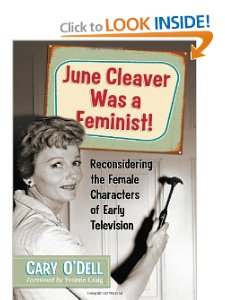 Amazon Prime - unlimited streaming
of your fave TV shows and movies!
Get your FREE 30 Day Trial!
PR4 & PR5 Pages for Advertising