:: Romper Room in Boston :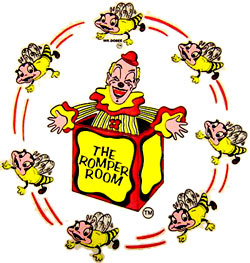 Jim Moran writes: I'm on a mission to track down our Boston Romper Room teacher "Miss Jean."
I found out she dated a onetime Boston Red Sox player and may now be married to an heir to the Marshmallow Fluff fortune. Did you ever eat Fluffernutter sandwiches as a kid (peanut butter & marshmallow)? Anyway she married a man named Durkee, whose family fabricated the famed Fluff (how's that for alliteration?); they are from Lynn, Massachusetts.
"Miss Jean" D'Allaire had been going out with Harry Agganis, a young Red Sox prospect and all-pro football player before that. He died tragically of complications from pneumonia & phlebitis back in the 1950s.
She then wed Bill Harrington, a reporter at our old Channel 5 (the first WHDH-TV), who also dressed up like Bozo (but with a pointed nose) to play "Nozo" after our Boston Bozo Frank Avruch's skiing injury - a broken leg, I think. They actually worked the injury into the show and had a segment with "Bozo" in the hospital.
Oh how Frank must have loved getting made up and putting on his Bozo garb when he was bed-ridden with his leg in a cast half way up his ass? And in those days they kept you in the hospital longer (pre-HMOs), with your leg elevated on one of those contraptions that looked like a gymnast's rings, only triangular.
She then was Jean Harrington, whom we all knew as our beloved "Miss Jean," and from what I've seen of the other cities' Romper Room teachers, she's got them all beaten hands-down - including original teacher Nancy Claster!
By the way, Nancy's husband, Bert (of Claster Productions) also produced "Candlepins for Cash," which may also have been a franchise, hosted in Boston by Bob Gamere, a sportscaster with a crazy and sordid history. Before his fall from grace, he was an all-American-looking jock who did sports on the (then) CBS outlet, WNAC.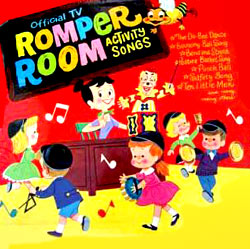 Back to "Miss Jean" and "Romper Room. She divorced Harrington in the '70s and was last known to be an editor at a lifestyle magazine in southwest Florida. She's disappeared and the current staff says they have no record. She did re-marry and had the new name of "Durkee."
That struck me as interesting, since the Durkee/Fluff family is from the Lynn area, which is also the area in which Harry Aggannis was from. So I suspect she's got ties to that northern suburb of Boston - Lynn, Revere, Swampscott, etc. I seem to recall her having lived or been from Swampscott when she was "Miss Jean," so I think my investigation may take me to that area next.
Sarah Durkee writes: Miss Jean of Boston's Romper Room has been married to my dad, Bruce Durkee, for many happy years in Naples, Florida. My dad hasn't been the president of the company since the 70's, but the Marshmallow Fluff company is still owned by the Durkee family in Lynn, Massachusetts.
Fun site!
---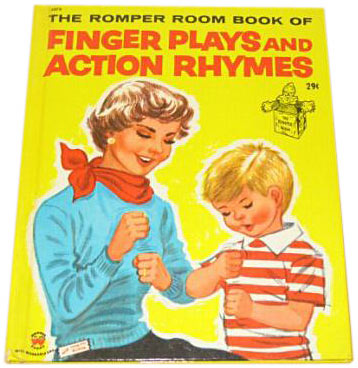 Miss Jean was indeed from Salem and was the sister of a high school friend of my mother. My brother and I had the measles and something called the cow pox at the same time and got a shout-out from Miss Jean telling us to get well soon. But my favorite memory of her is coming downstairs to breakfast one morning and seeing her playing cards at 6:30 a.m. with my mother and some other girlfriends - a game that had started the night before lasted until dawn! And I believe she had a cigarette in her hand although memories of 50+ years might be playing tricks on me. These were all young women in their 20's so I guess it isn't too farfetched that they would stay up all night playing cards.
- Susan Beaupré-Kish
Frequently replacing Miss Jean when needed was a terrific woman named
Joan Garabedian. She was billed as Miss Joan. She passed away, in
NH, about a year ago, more than 20 years after the death of her
Channel 5 Cameraman husband. Not sure what his last name was. Joan
was one of the last graduates of the Leland Powers School of Radio/
Drama/TV... A school that spawned many Boston area performers i.e.
Bob Wilson (Bruins play by play), Palmer Payne (TV 7 news), Jim Dixon,
Tom Evans (Neil MacNevin) of the old WCOP (Tom was booth announcer at
WLVI=TV for 27 years), Bill Rossi (newsman, WHIL) among others. A
little history.
- Regards, Ruth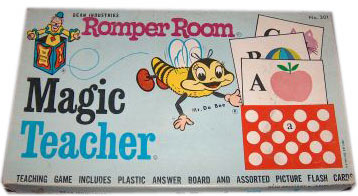 DO YOU HAVE FOOTAGE, PICTURES OR STORIES ABOUT ROMPER ROOM?
HELP US PRESERVE TV HISTORY!