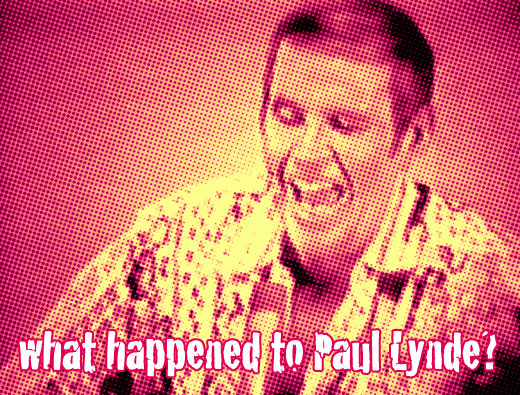 Death of Paul Lynde / by Billy Ingram
Thanks to Michael Thom
Paul Lynde was starting to attract the wrong kind of attention in public as the 1970s were coming to an end following two arrests, both for drunken behavior.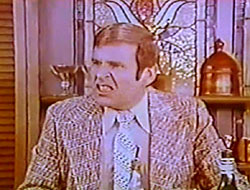 And then there was the Northwestern University incident. Adam Kimmel tells us, "A sad story about Paul that you don't hear much anymore occurred at Northwestern, sometime around '77 or '78. I was attending Northwestern at that point, and staying in dorms on Orrington, right across from the Burger King (useful, that). Anyway, Paul Lynde, being a treasured alumni, was asked to be the marshall of the homecoming parade.
"I didn't go, but the next day the college paper had his picture on the front page, sitting up in a convertible, wearing a huge fur coat, jewelry dangling round his neck and clustered on his fingers, his hand clasping a drink, beaming at the crowd. That night, one of my roommates came back from Burger King and said they'd just seen Paul Lynde in the queue there, and that he seemed really out of it.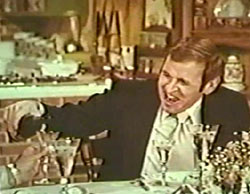 "Well, according to the newspaper reports, what later happened was this: Paul Lynde was in the queue in front of a black guy; and Lynde started telling the guy he should apply for a job there, and started mouthing off on how lazy blacks were, etc. Unfortunately for Paul, this particular black person was a professor of sociology at Northwestern, who went straight home and wrote a strong letter to the press. Paul Lynde went apoplectic with apologies, citing stress, medication and exhaustion (in fact, I seem to remember he blamed anything except for being an alcoholic loudmouth)."
Opening and interview with Paul Lynde from a 1976 Tonight show.
It was also around this time that the comic was ejected from an airliner, drunk and wearing nothing but a blanket. These antics carried over to his work life - in 1979, Lynde was fired from Hollywood Squares for being intoxicated and belligerent on the set once to often.
On several occasions he had to be forcibly removed from the studio because of his outrageous tirades, lashing out angrily at his fellow celebs, audience members and even the contestants.
Can you imagine being so messed up you couldn't answer three questions in a half-hour show? They gave him all the questions and jokes ahead of time, all he had to do was show up for work one day a week.
He was replaced on Squares by Henny Youngman.
Paul Lynde hit the National Enquirer with a $10 million lawsuit because 'an insider' claimed he was forced to leave the Hollywood Squares because his costars objected "to his drinking and nastiness." The suit ultimately went nowhere, but Lynde claimed, "It's worth a lawsuit just to find out who the insider is."
Lynde returned to the Hollywood Squares in 1980 after the show suffered a ratings collapse following his departure; Squares was cancelled soon after.
With game shows falling out of favor and variety shows practically nonexistent by 1981, no one needed Paul Lynde for television roles anymore and the spotlight faded.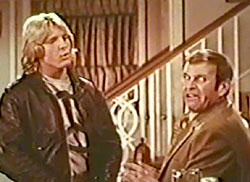 In 1982, I was doing trade ads for minor celebrities and one of our clients was an up-and-coming male model. This was a time when (let's face it) male model meant male prostitute.
Anyway, this guy comes in to look at the ad I'd done for him and he shows me a check he received the previous night made out for a thousand dollars - signed by Paul Lynde.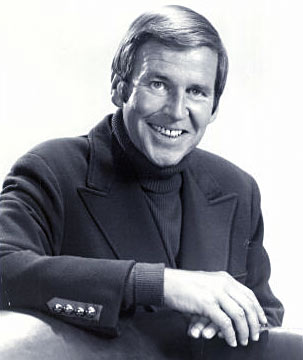 It was pretty clear to me what the money was for, in fact he came right out and told me it was for having sex with the comedian! He was really proud of himself.
A week later, on Monday, January 11, 1982, Paul Lynde was found dead in his West Hollywood home, in bed with a bottle of "Poppers" (Amyl Nitrate, an inhalant used to enhance sex - I looked it up!) nearby.
I was told by an insider that Lynde likely had a heart attack on Saturday night while having sex with someone who just walked out of the Beverly Hills home when the seizure happened, without even bothering to call for help.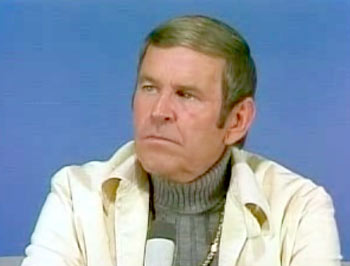 Was Lynde's 'guest' that night (if there was one) the male prostitute I talked with earlier in the week? I suspected it was. That guy eventually went on to become a very well-known GQ fashion model of the late-eighties and early-nineties.
---
"I read Adam Kimmel's account of Paul Lynde at Burger King at Northwestern.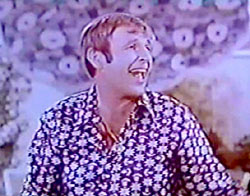 "I started in the theatre department there in 1979, and the incident had happened the prior academic year. Alums Carole Lawrence and Paul Lynde -- who was quite drunk -- ordered at the Burger King. Take-out food was illegal in Evanston -- where Northwestern is -- at the time. So the food would get handed to you on a tray, and it was up to you to carry your tray over to one of the stacks of bags, and do your own take-out. (The WCTU was a few blocks from there, and it was also theoretically a dry town at that time, too! Surreal!).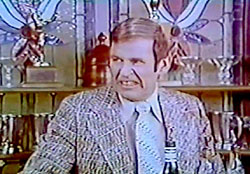 "This apparently was incomprehensible to Paul Lynde, who made a big scene, venting his ire at the young, non-white woman behind the counter. After he spewed a few racial epithets at her, he was escorted out. As to whether he was arrested or not, I don't know but he was out of town by the next morning. And sadly, he was *not* invited to be in the Northwestern Alum television show 'The Way They Were' the subsequent year mainly because of this incident.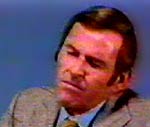 "The show was the highlight of our sophomore year, and alas, no Paul. What a wonderful, bitchy, witty performer!"
- Anne Schendel, Northwestern '82
What happened to Paul Lynde?
The Death of Paul Lynde
---