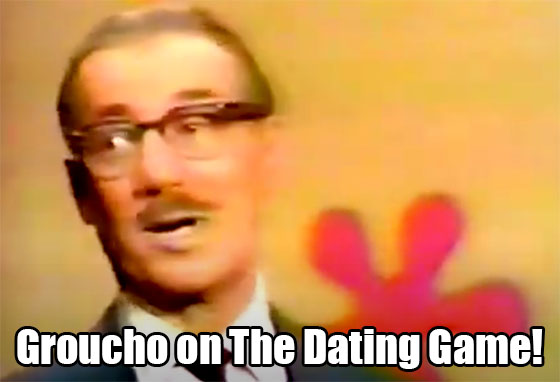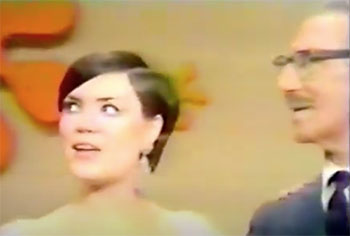 by Billy Ingram
On November 4, 1967, possibly the wittiest comedian in television history Groucho Marx appeared on The Dating Game when that show was on in primetime on ABC. Cheap to produce, this Chuck Barris game show raked in big bucks for a network perpetually in third place.
At this point in his career Groucho would use every opportunity to get his daughter Melinda Marx in front of the cameras - towards the end of the run of You Bet Your Life and an appearance on Hollywood Palace are a couple of examples.
On this episode of The Dating Game, rather than bachelorette Melinda (21 at the time of this taping) asking the three contestants questions, it's Groucho that does the grilling. The contestants here come up with some surprisingly funny retorts, with the help of the show's writer no doubt. The winner was a "assistant to the vice-president in charge of marketing for a major company," I'm going to guess the ABC television network was that company? Pure conjecture on my part.
As a bonus: Groucho goes WAY off script when he appeared on the 1968 Tony Award telecast. He jokes around with three multi-talented Tony winners Diahann Carroll, Patricia Routledge, and Leslie Uggams who would be given a weekly variety show on CBS in 1969 to replace too-controversial The Smothers Brothers Comedy Hour.
uesday nights.