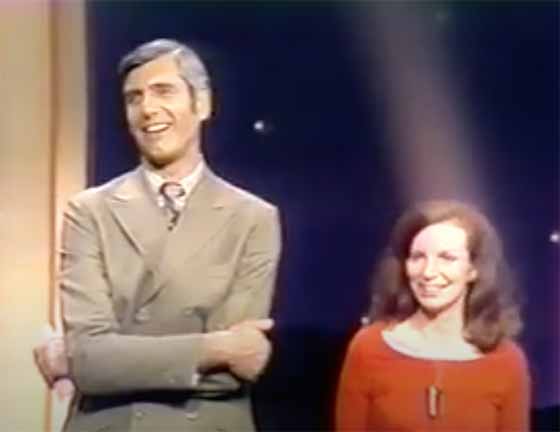 Remembering The Wonder Man
of Wonderama Sonny Fox
PART THREE / PART TWO HERE / PART ONE HERE
by Kevin S. Butler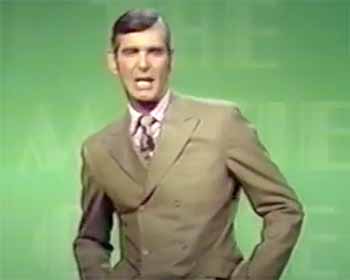 Developed for the ABC TV network, "On Your Mark" featured a panel of four young people with genuine ambitions to become doctors, lawyers, scientists, singers, dancers, actors etc. who had to prove their knowledge on their chosen subjects by answering questions and participating in stunts
The kids were aided in completing the stunts by a guest instructor. The boy or girl who was able to answering the questions correctly and complete the assigned stunts would earn the chance to join an archaeological dig, learn music and dance from a top performing arts school, or train as an astronaut at "Cape Canveral."
The idea looked promising but there were two problems facing the series. Sonny Fox was under exclusive contract to create, produce and host TV programs for WNEW TV Ch.5 only. The station management at Ch.5 objected to his hosting another kids' game show for the ABC network that would compete with "Just For Fun." "On Your Mark" was also scheduled for the Saturday morning time slot.
Since the show was already taped and ready for broadcast, a compromise was arranged between ABC and Metromedia. "On You Mark" Would be seen by all the ABC network affiliates with the exception of WABC Ch.7 in NYC. "On Your Mark" debuted on September 22,1961, seen in NYC on WNEW Ch.5.
Another problem plagued the program… most of the career choices that the kids wanted to train for were not realistic. One example was one young man wanted to become a well to do philanthropist the only way that this
goal could be achieved was for the kid to give away free toys from the show's sponsor (the Enemee Toy Co.) to kids on the street outside of the studio. This situation occurred on the very last broadcast of "On Your Mark" which aired on Saturday, December 30, 1961.
Sonny continued to host "Just For Fun" until July 31, 1965 (Ch.5's resident cartoon show host "Uncle Fred" Scott hosted the series for the remainder of its run). Sonny would also host a teens panel discussion program "Speak Out" on Saturday evenings over Ch.5. The program talked about important issues of the day with such guests as NY State Sen. Robert F. Kennedy.
"Speak Out" was only seen for one season in 1965.
Fox also hosted specials at Ch.5, he mc'd "The Annual Wonderama Thanksgiving Day Cartoon Party" which aired first on Thursday, November 27, 1959, a second edition was broadcast in November of 1961.
He also co-hosted the third and last "Wonderama Christmas Cartoon Party" with Sandy Becker and "Uncle Fred" Scott which aired on Friday December 25, 1959 (Sandy Becker, Herb Sheldon, and "Capt. Video" (Al Hodge) had mc'd the first two holiday shows on WABD TV Ch.5) and a "Wonderama" trek to Expo 67 in Montreal, Canada.
Sonny also co-produced with Maurice Levine a musical/fantasy kids special "The Cowboy And the Tiger" which starred Paul O'Keith, Jack Gilford, Sue Lawless, David Wayne and Nathaniel Frey. Sonny did a voice over for the show as the zoo keeper.
The program aired in late November of 1963 following the tragic death of President John F. Kennedy. Fox left "Wonderama" in August, 1967 to accept the assignment of co-hosting a daily talk/variety show for adults on Ch.5 called "The New Yorkers."
That program was not successful and was cancelled after a brief run. (Editor's note: the heads of WNEW TV revived the daily adult talk/variety show under the title of "Midday Live" hosted first by Lee Leonard and later by Bill Boggs.)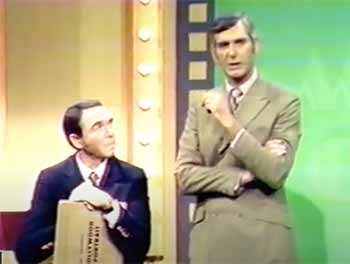 Sonny moved on to other projects, he briefly served as the first host/moderator of another adult game show "The Movie Game" for ABC TV weekday mornings for ABC TV in 1967 where a panel of celebrity contestants try to answer questions about film history.
Sadly, Sonny's efforts to mc this series was disappointing and he was replaced by actor/singer and game show host Larry Blyden for the remainder of his run on ABC TV and in national syndication.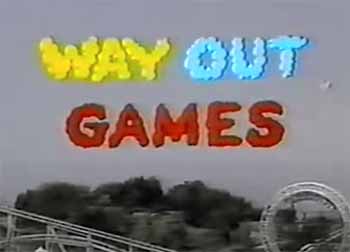 In 1976, he would make his last regular on-camera appearance as a kids' TV host when Jack Barry and Dan Enright hired him to replace Soupy Sales and Joanne Crussie DeVarona (Joanna Kerns) as the host of "Way Out Games," another kids' game show taped on location at "Magic Mountain" amusement Park in Valencia, California that featured high school gym teams from all over the USA and Puerto Rico competing in stunts that were presented alongside attractions in the park.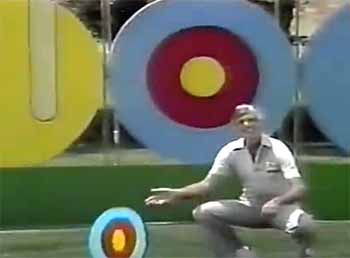 "Way Out Games" with Sonny Fox aired on Saturday afternoons on Sonny's former television network, CBS, beginning on September 11, 1976. The series was co-produced by MGM TV. The gym class that was able to successfully complete the stunts in the least amount of time would win scholarship funds and a color TV set for their alma mater.
Unfortunately, "Way Out Games" was beaten out in the ratings by the Saturday programming on ABC so it was moved to Sunday morning for reruns where it remained until nit was cancelled following the September 4, 1977 broadcast.