:PART THREE: by Wesley Hyatt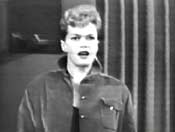 "It's Always Jan" took elements of different popular TV series and movies from 1955 when it debuted and managed to come up with an unexceptional jumble that lasted just one year. Up-and-coming starlet Janis Paige played a widowed single mother whose hairstyle resembled Lucy Ricardo (not surprisingly, "It's Always Jan" was a Desilu production as was "I Love Lucy").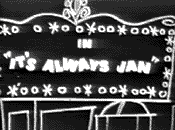 She lived with two other single gals, Pat Murphy (Patricia Bright) and Val Marlowe (Merry Anders), in what appeared to be a borrowing of the idea of three man-chasing women a la the hit films "How to Marry a Millionaire" and "Three Coins in the Fountain." But actually Jan did not spend as much time with her kids and roommates as she did with her romantic life and her performances at the club Tony's Cellar in New York City.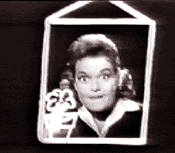 It all came across as rather undistinguished, and with Jan ending the show by addressing the camera and saying "Good night" to the home audience, you had the feeling that the show's personnel hardly thought it was worth taking seriously.
As poor as it was, however, "It's Always Jan" should not be confused with "It's a Great Life," which actually should have been titled "It's a Rotten Comedy."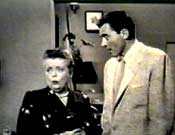 One of the worst sitcoms ever, "It's a Great Life" somehow ran two years (1954-56), dying opposite "Lassie" in its second season Sundays at 7 p.m. on NBC.
The show's creators and chief writers Ray Singer and Dick Chevillat came up with a concoction loaded with weak jokes, poor acting, an obnoxious laugh track and badly paced direction.
The show centered around three middle-aged men, Earl (James Dunn), known to all for some reason as Uncle Earl, Danny David (Michael O'Shea) and Steve Conners (William Bishop), and their efforts to make extra money via employment or other opportunities.
Usually Uncle Earl ended up being conned as part of the plot, but the men came out at least even, if not on top, at the end.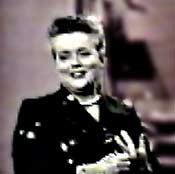 Set somewhere in southern California, "It's a Great Life" did have a few nice features about it, such as a theme by prolific TV composer David Rose and a solid supporting job by Frances Bavier (later to be Aunt Bea on "The Andy Griffith Show") in the minor role as the men's landlady.
Bavier acted rings around Dunn, O'Shea and Bishop on the show, and it is significant that this series was the only regular TV job for all three actors. Then again, when you have jokes like "I'm soon going to have another mouth to feed." "You growing another head?", perhaps no amount of acting can make them funny.
"It's a Great Life" in the end came across as a sitcom for middle-aged men designed by middle-aged men, and even in that meager assignment it failed.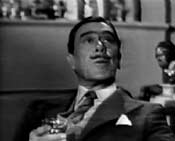 More deserving of a daytime rerun was "Topper," a pleasant update of the 1937 movie of the same name which starred Cary Grant and Constance Bennett and produced two sequels, 1939's "Topper Takes a Trip" with Bennett returning and 1941's "Topper Returns," with Joan Blondell playing Bennett's role.
On TV it starred Anne Jeffreys, "the loveliest girl in town" (according to the narrator) as Marion Kerby and Robert Sterling, "the liveliest ghost in town" (the narrator again), as Marion's husband George. The duo died but returned to Earth as apparitions and, as our narrator noted, "There are only three people in the world who can see them -- you and I and Cosmo Topper."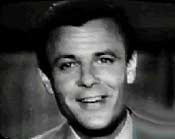 Cosmo Topper, played by Leo G. Carroll, was a bank vice president under sniveling boss Mr. Schuyler. He found himself perplexed at dealing with the giddy Kerbys, who sometimes even became invisible to him and the audience as they caused mischief.
The scripts were well-done (Stephen Sondheim even wrote one) and the actors were charming in their roles. Jeffreys and Sterling were married in real life, and their chemistry showed on screen as well. And Carroll did a great job underplaying his reactions to the Kerbys' shenanigans.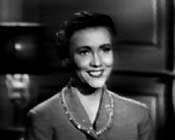 "Topper" definitely pioneered the fantasy sitcoms which would dominate TV in the 1960s (My Favorite Martian, Bewitched, I Dream of Jeannie, etc.), and deserved a better run than just the two years (1953-55) on CBS. (It did, however, run in repeats on ABC Monday nights for the 1955-56 season, plus on NBC Sunday nights in the summer of 1956, one of only a handful of series to be on all three networks.)
As for the 1979 TV-movie update of "Topper" starring the then-married Kate Jackson and Andrew Stevens, the less said, the better.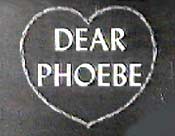 Cross the 1940 movie "His Girl Friday" with "The Adventures of Superman" and you've basically got "Dear Phoebe." Peter Lawford starred as a witty, suave afternoon newspaper columnist for the (Los Angeles) Daily Star who had an ongoing attempt to seduce fellow reporter Mickey Riley (Marcia Henderson).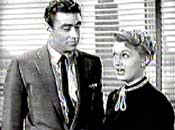 The two competed for assignments from cranky editor Mr. Fosdick (Charles Lane), with Bill getting a boost in checking out stories from eager copyboy, the New York-accented Humphrey Humpsteader (Joe Corey).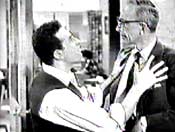 The lack of a laugh track was a blessing, though the show's sometime weak humor (e.g., Bill went to a malt shop boasting that "Teen-Age Spoken Here") cut against its overall effectiveness.
"Private Secretary" was an extension of the character which Ann Sothern played in 10 movies from 1939-47 and a radio series from 1945-53 called Maisie. "Private Secretary" spent most of its run (1953-57) alternating weekly Sunday nights with Jack Benny and had Sothern play activist secretary Susie McNamara.
A pleasant enough diversion if not "classic TV," "Private Secretary" did earn Sothern more than $1 million for her 25 percent ownership in the show. Oddly, despite running the longest in nighttime of all the "Comedy Time" shows, "Private Secretary" ran the shortest of them all in daytime, only a month in the fall of 1957.
After "Private Secretary" came the two shortest-lived series to be run on "Comedy Time," and given their critical and popular response, one really wonders why they ever got on the air, much less repeated. First up was "The Charlie Farrell Show," starring the actor who played Gale Storm's jittery dad in "My Little Margie" from 1952-55.
Now in this program, which aired by way of 13 episodes in 1956 as the summer replacement for "I Love Lucy," Farrell got to play the lead while having his own dad character played by Charles Winninger. Based on his real-life job as owner and operator of the exclusive Racquet Club in Palm Springs, California, Charlie played himself as a man worried about his club's reputation while finding time to meddle in the affairs of friends and employees.
The opening nighttime episode had him fretting about a "Confidential"-type magazine reporter threatening to expose his guests, with Bob Hope guesting as himself.
But the star power impressed none of the critics, who gave "The Charlie Farrell Show" some of the worst reviews ever for a TV series ("It's hopeless," concluded TV Guide). In fact, one survey of critics ranked the show among the worst comedies of the 1950s.
Despite that, "The Charlie Farrell Show" did return in repeats in the summer of 1957 on NBC Monday nights, then did its rounds on "Comedy Time," and reemerged a final time for a few weeks in August and September 1960 on CBS Monday nights, making it the most rerun summer series of its time. But hardly anyone has seen the show since 1960, nor have they indicated they wanted to see it.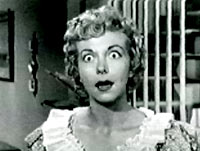 Finally came Blondie, which appeared to be a natural hit for TV. After all, the comic strip which cartoonist Chic Young started in 1930 gained a huge following in the movies from 1938-50 (28 films in all) and on radio, where it ran from 1939-50, and it was the top newspaper cartoon in the 1950s. But the radio and movie versions pretty much stopped when Penny Singleton, who played the adorable housewife Blondie, left them.
Producer Hal Roach tried to revive the property in a 1954 TV pilot with Pamela Britton as Blondie and Hal LeRoy as her bumbling husband Dagwood, but no sponsor or network bought it. NBC did jump, though, when presented with another version two years later which kept Britton but replaced LeRoy with Arthur Lake as Dagwood, a role Lake played in films and on radio.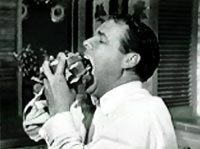 Unfortunately, when "Blondie" arrived on the air in January 1957, the idea of a dimwitted husband causing problems for a family had been done several times over in sitcoms (e.g., "The Life of Riley," "The Stu Erwin Show") and was very stale. Adding to the problem was that Lake was now in his fifties and looked and sounded too old to be a relatively young father.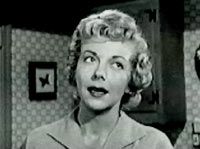 His screeching of "BLONDIE!" now endeared himself to no one, particularly with his longtime radio/movie wife Penny Singleton no longer there, which disturbed longtime fans. A few radio favorites did make the transition to TV, with Elvia Allman reprising her role as Dagwood's boss's wife Mrs. Dithers and Hal Peary returning as neighbor Herb Woodley, but neither could save the series, which ironically came on as a midseason replacement in the time slot for "The Life of Riley."
For some reason, CBS thought it could make "Blondie" a hit in 1968 with another cast led by Will Hutchins as Dagwood and Patricia Harty as Blondie; that lasted only four months. The network tried again with two animated specials in 1987 and 1989 featuring Loni Anderson as the voice of Blondie; both cartoons are now available on home video, as are the "Blondie" movies. But neither version of the video "Blondie" series has yet to make it onto home video.
"Blondie" does deserve this footnote: On August 17, 1959, after "Comedy Time" was dead, "Blondie" alone returned as a daily afternoon repeat on NBC by itself, the first series with that distinction, after "The Court of Human Relations" bombed at the 2:30-3 p.m. slot. It ran through September 17, 1959, then was replaced by "The Thin Man" repeats.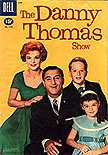 "The Thin Man" stayed at 2 p.m. until February 5, 1960, then moved to 4-4:30 p.m. daily on NBC February 8, 1960 under the title "Comedy Playhouse," where it spent some weeks alternating with the horrible TV version of "Fibber McGee and Molly." "Comedy Playhouse" ended on October 30, 1960, when "The Danny Thomas Show" took over the 4-4:30 p.m. time slot.
When "The Danny Thomas Show" went off on March 26, 1965, NBC aired no daily repeats until more than a decade later, on June 14, 1976, with "Sanford and Son." The network had sporadic sitcoms repeated daily for 15 years thereafter, ending in the summer of 1991 with "Full House." But plenty of stations to this day maintain daily repeats of sitcoms as a basic staple of their programming.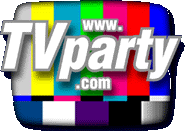 Please consider a donation
so we can continue this work!

Amazon Prime - unlimited streaming
of your fave TV shows and movies!
Get your FREE 30 Day Trial!
PR4 & PR5 Pages for Advertising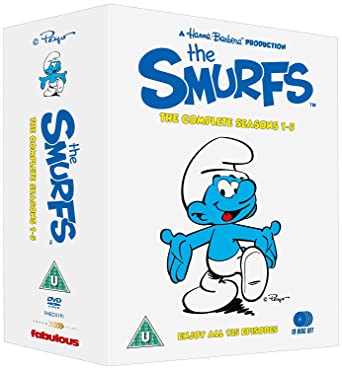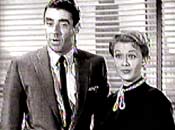 Dear Phoebe
"Comedy Time"
Schedule on NBC
Daytime :
"I Married Joan": May 14, 1956-July 6, 1956
"So This is Hollywood": July 9, 1956-August 10, 1956
"It's Always Jan": August 13, 1956-September 20, 1956
"I Married Joan" (second time): September 21, 1956-December 28, 1956
"It's a Great Life": December 31, 1956-April 18, 1957
"Dear Phoebe": April 19, 1957-April 26, 1957
"Topper": April 29, 1957-June 21, 1957
"Dear Phoebe" (second time): June 24, 1957-August 9, 1957
"I Married Joan" (third time): August 12, 1957-September 25, 1957
"Private Secretary": September 26, 1957-October 25, 1957
"The Charlie Farrell Show": October 28, 1957-November 12, 1957
"Blondie": November 13, 1957-December 18, 1957
"Dear Phoebe" (third time): December 19, 1957-February 4, 1958
"I Married Joan" (fourth time): February 5, 1957-April 4, 1958
"The Charlie Farrell Show" (second time): April 7, 1958-April 15, 1958
"Blondie" (second time): April 16, 1958-May 21, 1958
"I Married Joan" (fifth time): May 22, 1958-June 18, 1958
"The Charlie Farrell Show" (third time): June 19, 1958-June 27, 1958 (end of series)