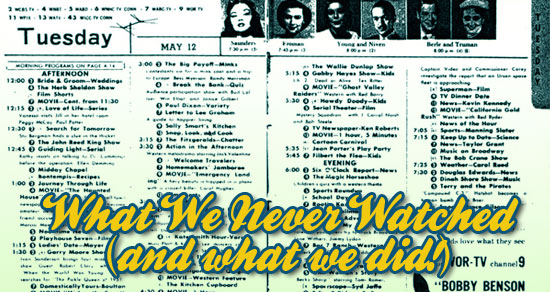 PART TWO : PART ONE HERE
by Cary O'Dell

A POPULARITY CONTEST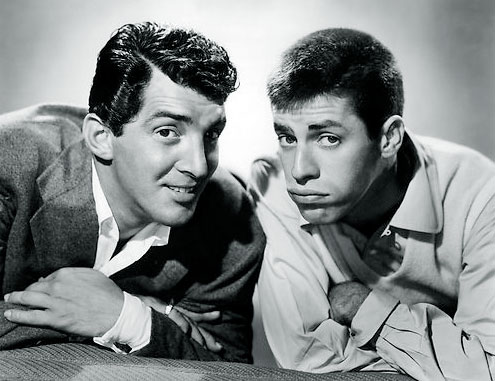 Not only were anthologies once omnipresent in their sheer numbers, they were usually very highly rated as well, often higher than many of the sitcoms, dramas and Westerns we today consider classic. According to Nielsen, in the 1950-1951 season, TV's second and third most watched programs that year were anthologies. "Fireside Theater" and "Philco TV Playhouse" outpaced everything else on the air that year except for the Milton Berle showcase "Texaco Star Theater." Two other Comedy/Variety programs, "Your Show of Shows" and "The Colgate Comedy Hour," rounded out the top five. One had to read all the way down to slot number seven, to "The Lone Ranger," to find the first serialized program to rate in the top ten.
Sitcoms only began to be a true presence the following year when "I Love Lucy" debuted and clocked in at number three for the season, preceded by "Arthur Godfrey's Talent Scouts" (the "American Idol" of its day) and, once again, Uncle Miltie. "Lucy" was pretty much alone though; no other sitcom or serialized drama was among that year's ten most-watched programs; "The Lone Ranger" seemingly haven ridden off into the ratings sunset by then.
The top ten for subsequent seasons are equally devoid of sitcoms and dramas. In the 1952-1953 and the 1953-1954 seasons, only "Lucy" and the drama "Dragnet" cracked the top ten. In 1954-1955 and then again in 1955-1956, there were only three serialized series in the top ten when "Lucy" and "Dragnet" were joined by the Desilu-produced sitcom "December Bride."
But the rise of these shows in that season, and, soon, other serialized programs, marked a sea change for primetime TV. After 1954, TV's level of Other would no longer be dominant. Their number went from 25 on the air in 1954 to 16 the following season, a considerable drop from 35 only a few years before.
Anthologies incurred an even swifter decline. Though they were a dominate 25 anthologies in 1956, subsequent years saw drops to 18 (in 1957), 16 (in 1958), 14 (in 1959) and 12 (in 1960). By 1965, no network had a single anthology on their airwaves. The decline and fall of the anthologies can, probably, be explained a couple of ways: either enough TV sets had been sold by that time for the networks to begin to emphasis other programming or, more probably, networks recognized the trend of audiences's growing preference for both serialized dramas and comedies and quickly followed suit (that is, the numbers and the money).
HAPPY TRAILS
This is not to say however that in the absence of Other and anthologies, standard sitcoms and dramas began to make up the difference in the primetime line-up. Actually, just as Other and Anthologies began to wane, TV offered up another now nearly-dead genre: the TV Western. For well over a decade, TV was absolutely awash in sagebrush and populated with all types of white-hatted and black-hatted frontiersmen in series like "The Adventures of Jim Bowie," "Black Saddle," "Yancy Derringer," "Bat Masterson," "Cheyenne," "Sugarfoot," "Tombstone Territory," "Riverboat," "Rawhide," "The Texan," "Johnny Ringo," "Laramie," "The Rough Riders," and on and on.
Though Westerns on TV, like Westerns on the big screen, had always been presence on the air, whether in "kiddie" formats like the aforementioned "Lone Ranger" or "Hopalong Cassidy," or in "adult" forms, like "Gunsmoke," their number grew exponentially in the late 1950s. There were seven Westerns on the air in 1956 and 15 by 1957. But 1958 and 1959 were the pivotal years. By then there were more Westerns on the air than any other genre of program (Other and Anthologies included). Twenty-one out of 119 shows in 1958 were Westerns; in 1959, 28 out of 119 shows on the air were Westerns.
Ratings-wise as well, not surprisingly, Westerns dominated. Though in 1956-1957 only one Western ("Gunsmoke") figured in the top ten shows, everything changed the following season when five of America's most favorite shows were all Westerns ("Gunsmoke," "Tales of Wells Fargo," "Have Gun, Will Travel," "The Life and Legend of Wyatt Earp," and "The Restless Gun"). Things were even more shoot 'em up in the 1958-1959 season, when seven of the top ten shows of the year were Westerns. (All of the shows listed above--minus "Restless Gun"—were still around and were joined by "Wagon Train," "Maverick" and "The Rifleman.") Even the top-rated sitcom of that year had a Western feel to it; "The Real McCoys" was a rural-based comedy telling the story of some West Virginians who moved to California.
The heyday of the Western was as heady as the anthologies were in their time. Though they would never again be the dominate genre after 1959, there were still 20 on the air in 1960 and 15 in 1961. Well into the late 1960s--perhaps as an anecdote to real life troubled times—Westerns were still around. There were 13 on the air in 1965; 10 in 1966; 14 in 1967; and 10 again in 1968.
Despite the Western's endurance, by the dawn of the 1960s, TV began to look more like it does today--or at least as it usually does in video retrospectives. Throughout the decade traditional sitcoms and traditional dramas began to, season to season, trade back and forth the title of most dominate genre. Lucy, in her various incarnations, continued to have a foothold in the ratings and, later, "The Beverly Hillbillies," "Perry Mason," "Dr. Kildare," "Donna Reed," "Dick Van Dyke" and innumerable others became modern-day, highly- rated classics.
While a few of the old guard still remained—variety's "Ed Sullivan" and "Red Skelton" and the quiz/panel "I've Got a Secret"—their numbers steadily diminished year to year. Interestingly, the only genre that could continue to compete with sitcoms and dramas in terms of numbers on the air, were, once again, the all-important Other. Though by this time Other consisted not of talk shows and the like but of movies of the week, more Disney fodder, and new fangled hybrids like "Candid Camera." There were 15 Other in 1960; there were still 12 by 1969.
The presence of "Candid Camera" is significant in understanding the enduring qualities and importance of Other on American broadcasting. This series, a ratings success and relatively inexpensive to produce, like "Faye Emerson" and its ilk in the early 1950s, prefigures a generation of "Reality TV" which now populates all TV channels and are able to be produced for a fraction of what one hour of "Desperate Housewives" or "Law & Order" costs.
Though it seems unfathomable that someday, perhaps fifty years from now, a video montage would attempt to sum up TV in the 2000s and not include such hugely popular, instantly iconic series as "American Idol" and "Survivor," such caprice or distortion of a particular TV epoch is, as we've seen, not without precedence. As reality series, much like their "Arthur Godfrey" forbearers, seldom get rebroadcast (though "Idol" has had some limited success in this area and post-broadcast DVD sales could alter our collective remembrance), it wouldn't be surprising to see even reality's biggest hits, possibly, fade from memory, gone as quickly as the names of some of these shows's winners.
As also noted, even initial high ratings don't guarantee any true cultural traction. Certainly they didn't for either "Fireside Theater" or "December Bride." In fact, even today, ratings seem to have little to do with it; "30 Rock" and "True Blood" dominate the magazine covers and gossip columns and while series like "NCIS" and "Person of Interest" rake up millions more viewers week after week.
It history holds true, future TV viewers will have no better idea of what was on and popular in 2010 than most audiences have of those same things from fifty years ago. And even in high-definition, that would be a fuzzy picture indeed.