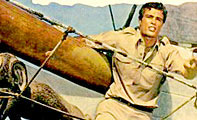 1961 TV Season
Top 25 shows, Bob Newhart,
The Hathaways, Dobie Gillis, Bachelor Father, more!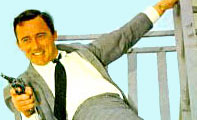 1964 Fall Season
Top 25 TV shows, Jack Paar,
'That was the Week that Was',
cool commercials & more!
I CAN'T BELIEVE THEY DID THAT SHOW!
Bill(y) Mumy (Lost in Space) on the Howard Stern radio program with Billy West imitating the voice of Dr. Smith. "Suddenly Zorro and Lassie's mom are goin' at it." Definitely R-rated!
Eartha Kitt describes her role of Catwoman on Batman.
Sammy Davis Jr. appeared - and sang - on The Patty Duke Show in 1965.
Would you believe Gene Hackman on The Invaders?
Space Ghost comes to the rescue of The Herculoids!
FROM BEYOND THE 1960s:
Look who it is - KISS on Kids Are People Too from around 1980.
Would you believe - Oingo Boingo on The Gong Show from 1976?
Jamie Lee Curtis and George Maharis guest-star in this $20,000 Pyramid episode from July 14, 1978.